Kalani Hilliker is no longer a kid you saw in the show Dance Moms, and thanks to her Instagram posts for giving a firm reminder on her grown-up status.
The show, which was first aired in 2011, featured young dancers and their moms. Now, all the young dancers are no more a kid, and all are grown up. 
Other than Kalani's dance career, she has now made a splash in the world of social media. She is a social media influencer for tweens and teens.
What is Kalani Doing Now?
Recently, Kalani has appeared on the Brat TV series Dirt as one of the lead characters Sabrina. She is also involved in the fashion world and has crafted designs in prom dresses, dancewear, and, most notably, socks. 
Her sock line is called Pretty Feet by Kalani Hilliker, sold at Claire's. She also owns a clothing line collection called Mod Angel.
Road To Stardom
Kalani is no stranger in the TV world; she has appeared on Disney's Shake It Up, Freeform's Bunheads, Abby's Ultimate Dance Competition, and America's Got Talent.
Hilliker, born on 23rd September 2000, in Mesa, Arizona, started dancing at just 2. Her mother initially enrolled her in a dance class, and at her very first recital, it was clear that she was born to be a performer. 
By the time she reached 5-year-old, she had trained at Club Dance in Arizona and later went on to train in ballet at the Master Ballet Academy. At a tender age, she won numerous solo regional and national titles at Dance Awards, Jump, Nuvo, Showbiz, and Hall Of Fame, to name a few. 
In 2011, Kalani first got her professional break after she entered Disney Channel's 'Make Your Mark: Ultimate Dance Off' with her squad named AKsquared. Her squad won the competition and got a chance to feature in the Shake It Up episode." "Camp It Up
Later, Kalani competed in the second season of 'Abby's Ultimate Dance Competition,' instantly becoming Abby Lee Miller and the audience's favorite contestant. Kalani made it to fourth place even after getting eliminated and returning with a call-back card from Abby. 
After the show, Abby invited Kalani to join the cast of Dance Moms, having first appeared in the season four episode "Big Trouble in the Big Apple."  Until the second half of the seventh season, she danced as a part of the Abby Lee Dance Company before leaving the company to form The Irreplaceables with other original dancers Nia Frazier, Kendall Vertes, Chloe Lukasiak, and Camryn Bridges.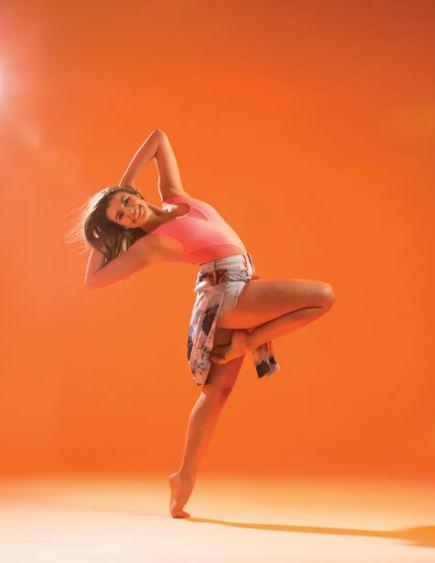 The band took their talent on the road and created The Irreplaceables Tour, dancing in cities across North America and abroad and holding workshops. 
Now, Kalani has maintained an impressive Instagram follower of 6.1 million.
How Much Does She Earn?
Most people are quite familiar with Kalani as she made a splash as a dancer on the reality show. She has also boosted a million followers on her Instagram and 800K subscribers on her YouTube channel. 
Quite the contrary, as per thelist.com, Kalani is reported to have a net worth of $2 million. Moreover, she has also scored some great partnerships with Bang Energy and HeySilkySkin. And according to Mic, she earns an average of about $1,000 for every 100,000 followers. 
Behind The Curtains
Hilliker was born to parents Kira Girard (née Salazar) and Matthew Hilliker. With her mother, she has appeared on Dance Moms. 
Kalani's parents were divorced in 2004 after they got in 2004. Later, her mother, Kira, got hitched to Jason Girard from 2006–2012. As of now, Kira is married to David Newman.
From Kalani's maternal side, she has two younger half-brothers Jett Newman and Jax Girard.