Kurt Busch and his wife Ashley Busch are divorcing after more than five years of marriage. Many people were taken aback by Ashley and Kurt Busch's choice to break their marriage.
According to TMZ, Ashley filed for divorce from the sportsman on May 9. Ashley claimed the couple's marriage is "irretrievably destroyed" in the papers filed in a Florida courthouse, and that her now-ex-husband "committed a tortious act."
Ashley Busch & Kurt Busch's Divorce Settlement 
Ashley Busch has a $5 million net worth.
On May 9, she filed a suit in Florida, claiming that Kurt had done a tortious act but giving no further details.
Ashley said that their relationship came to a climax in early April when Kurt "shut off her access to their joint banking account, credit cards, and all other kinds of support," according to the filings. Kurt "demanded she leave the family house by the first week of June, despite the fact that he has another property where he can dwell."
Check Out: Details On 'RHONJ' Season 12 Reunion Finale: Release Date And More Drama
Kurt issued a statement to E! Announcement following the news of their breakup. He said, 
"I am heartbroken to confirm that my wife Ashley and I are working to dissolve our marriage."

"Divorce is a personal and private matter and I hope our privacy will be respected." 
Before getting married, the pair signed a prenuptial agreement, according to the paperwork.
How Many Children The Couple Has?
Kurt Busch and Ashley Busch first met in 2015 and married in 2016. They are without children.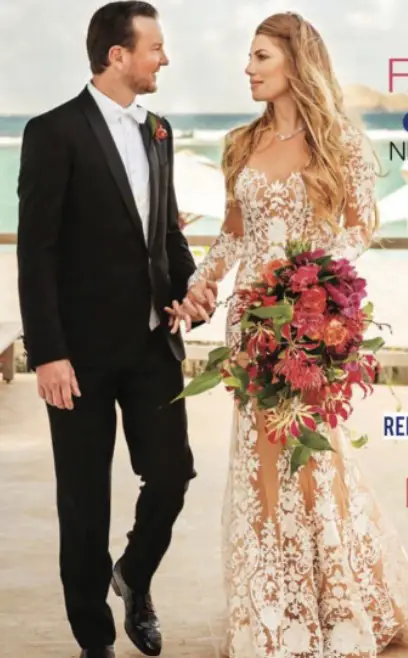 Kurt Busch is a well-known name in the world of American professional motor racing. He is presently a full-time NASCAR Cup Series participant, driving the No. 45 Toyota Camry TRD for 23XI Racing.
In 2004, he won the NASCAR Cup Series championship, and in 2017, he won the Daytona 500. He also has the most Cup Series starts of any driver currently competing in the series.
Don't Miss: Details On "Married At First Sight" Season 14 Reunion Segment
He is the current Cup Series driver with the second-longest tenure, having competed in 709 races and winning 31 times. In that division, he holds the record for most wins.