Former NFL player Vincent Jackson has passed away at the age of 38.
The former Tampa Bay Buccaneers wide receiver was found dead on Monday, February 15, at the Homewood Suites in Brandon, Florida, according to the Hillsborough County Sheriff's Office.
In a press release, the police stated that a housekeeper found Vincent dead in his hotel room. The exact cause of death is not determined, but authorities have revealed that there were "no apparent signs of trauma."
My heart aches for the many loved ones Vincent Jackson leaves behind, from his wife and children to the Buccaneers nation that adored him." - Sheriff Chad Chronister 
Chad Chronister continued the statement, "Mr. Jackson was a devoted man who put his family and community above everything else. Football aside, he touched countless lives through his Jackson In Action 83 Foundation."
The sheriff continued to recall the time when Vincent was made an honorary deputy by the Hillsborough County Sheriff's Office in order to recognize his dedication to the community.
He will be sorely missed by not only football fans across the country but also the people here in Hillsborough County who reaped the benefits of his generous contributions."
Several days before his death, Vincent's family members had gotten in touch with authorities to report him missing - a formal report was filed on February 11. Only a day later, police said that they had located Vincent at the Homewood Suites and spoken with him. The missing person's case was canceled after they made sure of his well-being.
Read Also: Jenny Han: The Author of 'To All the Boys I've Loved Before'
Vincent was a star athlete when it came to football and basketball at the University of Northern Colorado. He was drafted to the San Diego Chargers in 2005, where he would play in two Pro Bowls before moving to the Tampa Bay Buccaneers in 2012. 
He retired from the game in 2016 after 540 catches for 9080 yards and 57 touchdowns. The NFL star left behind his wife, Lindsey VanDeweghe, and their three children, Carter, Amaya, and Dominick. According to sources, Vincent got married to his wife on July 16, 2011.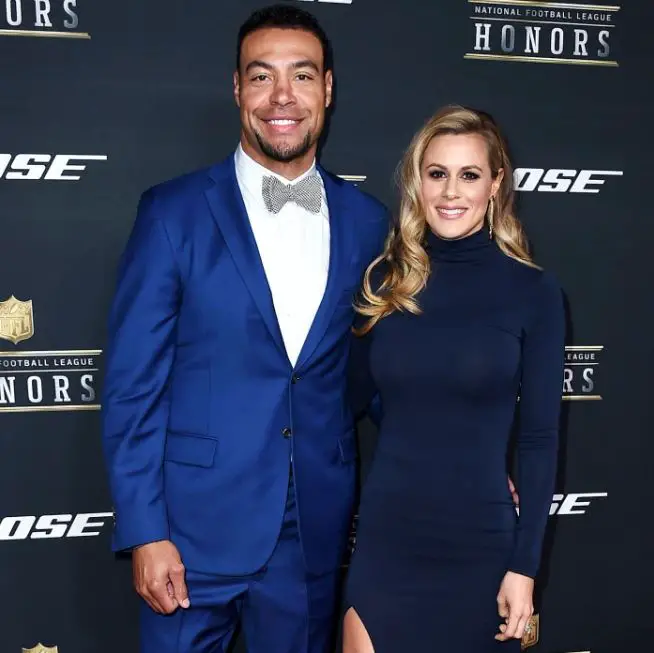 Several members of the sports community paid tribute to Vincent online. 
"Vincent Jackson was a cherished member of the Buccaneers and our community," ESPN Buccaneers reporter Jenna Laine said on Twitter. "For those who didn't follow Vincent Jackson's career in Tampa...he and his wife Lindsay put on baby showers for military families. They wrote a series of children's books to help families cope with development. He represented everything that was good about Tampa Bay. We loved him."