Selling Shade! Since the Netflix series Selling Sunset began in 2019, viewers have become deeply immersed in the lives of Selling Sunset's star realtors.
Fans have commented on everything from the cast's personal life to their office turmoil. However, some social media users have gone too far, and celebrities haven't been shy in responding.
Christine Quinn was quickly accused of lying about her pregnancy after season 4 of Selling Sunset began in November 2021, due to how active she looked to be shortly after her son's harrowing May 2021 delivery.
Christine Quinn Addresses Fake Baby Rumors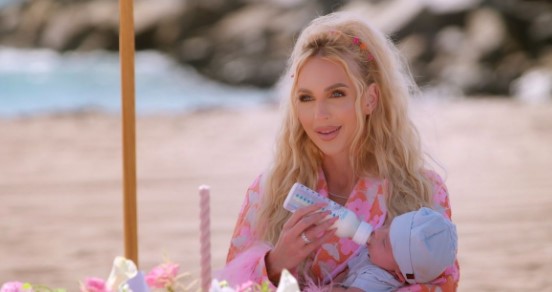 Christine Quinn resorted to social media to slam trolls who accused her of faking her pregnancy during the fourth season, saying that the episodes were edited out of sequence.
Quinn had previously reposted a comment from an Instagram user who had asked,
"Why did you fake your pregnancy? It's totally OK to admit to having a surrogate but don't set unrealistic expectations for PP moms when you didn't even carry the baby yourself. It's deceitful and a shame."
Christine quickly debunked the claims, tweeting in November 2021,
 "For all yall still mad on pregnancy gate please go look at my ig stories. And apologize. This is seriously so hurtful."
One of her fans showed support for Quinn and wrote,
"You can post a picture of giving birth and these conspiracy people still won't believe you. Kinda sick," to which she answered, "[Haha] so true babe."
People Attacked Christine's Baby Online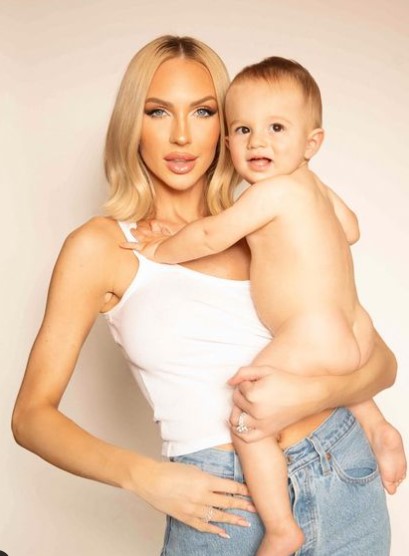 Christine Quinn gave an emotional interview in which she said that horrible trolls sent her messages wishing her daughter had perished.
Quinn discussed the trolls she'd encountered since becoming famous on the podcast Call Her Daddy, presented by Alexandra Cooper.
People sent death threats to her baby, according to the former actress, and it had a significant influence on her mental health.
Quinn said:
"The comments that were the hardest was after the pregnancy, too. They intentionally, you know, edited [scenes] in chronological order. That wasn't correct.

"So that's what started a whirlwind depressed. Like, you know, 'I hope you and your baby go die'. 'You shouldn't even be a mother'. You know, 'you're such a horrible person'. 'Go kill yourself', like it was stuff like that.

"That's the stuff that got to me is like when you're bringing my family into it, like, my family doesn't need to be involved in this people online."
Quinn Quit 'Selling Sunset'
It's no surprise, then, that the reality star decided to leave the celebrity real estate firm. Quinn informed the publication that she and her husband, Christian Richard, left the firm to start their own crypto real estate company, RealOpen.
Christine said,
"I terminated my contract when the brokerage launched. I had to make a business decision that was for me, so I had to terminate the contract so I could move it over to my brokerage."
Jason Oppenheim, her boss and co-owner of the luxury firm, was aware of her ambitions to launch her own company, according to the former estate agent.
"Jason knew. I told him. Him and I had had conversations a year prior. I told him I was doing my own thing. I don't think anyone actually thought…I think they thought I was bluffing." 
She continued, 
"I don't think they actually thought I was working on a company, I don't know. But I told them for a year that I was working on this. Everyone knows."