Ellie Zeiler is a social media celebrity, a Tik-Tok star, and a YouTuber who is well-known for her fashion and accessible content across multiple platforms. Even though she is still relatively new on TikTok, Zeiler has built a massive following base. 
Her lip-sync videos and dancing videos are hilarious, and her issue-based videos motivate her fans. However, amid the COVID-19 outbreak, when TikTok may be shut down in the United States, Zeiler has resorted to other social media platforms like Instagram. Because of the jaw-dropping photographs on her profile, she is already an Instagram celebrity with thousands of followers.
Zeiler aspires to be a real estate agent and hopes to establish a cosmetic line in the future. She is also interested in pursuing modeling as a full-time career.
Ellie Zeiler's Early Life & Family
Ellie Zeiler was born in San Diego, California, on March 6, 2004. Her parents, Rick and Sarah Zeiler raised her in a Christian home with her two brothers, William and Ben. Her father works for the government, while her mother works for a bank.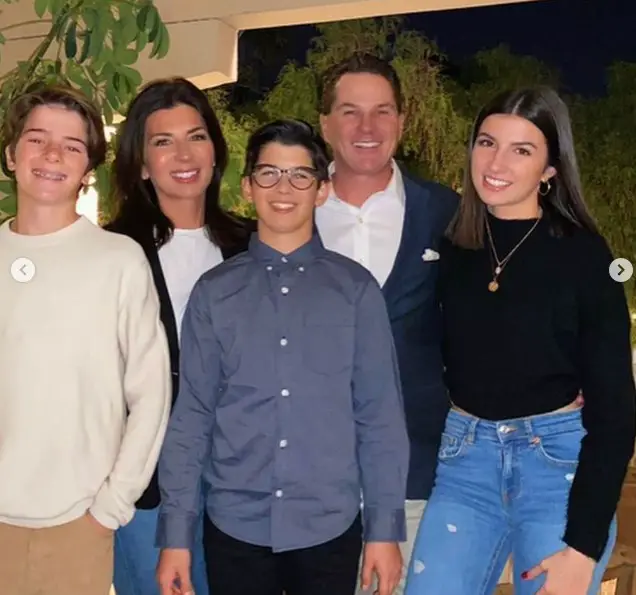 As a child, Ellie was always sporty and enjoyed dancing. She is currently a senior at Del Norte High School in California, where she is finishing her high school education. She wants to go to New York University and pursue a career in real estate.
Career & Net Worth
Ellie Zeiler debuted on the social media scene with TikTok, a popular video-sharing app. It's unclear when she first signed up for the app, but she started using it in March of 2020.
On her TikTok account, @elliezeiler, she usually posts lip-sync, dance, and cookery videos. She also posts videos about important activism. Charli D'Amelio, a renowned social media personality, and dancer, first grabbed the attention of Zeiler's fans when she commented on one of her TikTok videos, noting that they look alike.
In barely over a month, she surpassed 2 million followers.
Zeiler performed on the Megan Thee Stallion song Captain Hook in a series of TikTok videos in April 2020. On the app, she currently has over 5.6 million followers and over 142 million likes.
Ellie Zeiler has an Instagram account where she posts weird pictures. Her Instagram photos demonstrate that she has amazing fashion sense and is at ease in front of the camera.
On Instagram, she has over 764 thousand followers thanks to her trendy images.
Since speculations that TikTok was on the verge of being banned in the United States (because of the COVID-19 outbreak), Zeiler and numerous other influencers have shifted their attention to other social media sites, namely YouTube.
Ellie Zeiler started a YouTube account when she was in sixth grade, and she re-launched it in July 2020. Her self-titled channel was launched in January 2017, according to the description on her channel.
Check Out: Kathryn Dunn: A Houseguest On Big Brother 21
The channel currently has only three videos, one of which is a "Q & A" video that also showcases her makeup application talents. A collaboration film with fellow social media star Blake Manning is also available on the channel. So far, the channel has a little more than 30 thousand members.
Ellie Zeiler's incredible Instagram photos landed her a feature piece in The Teen Magazine for a photo session. An article about her social-media journey and stardom was also published in the journal, along with a virtual photoshoot by Kate-Yeonjae Jeong.
Furthermore, talking about her financial status, Ellie is still in high school and consequently lacks a reliable source of income. She is known to make money from her YouTube channel, Instagram sponsorships, and modeling. Her net worth is expected to be around $75000 in 2022.
Personal Life Of Ellie Zeiler
Ellie has not revealed whether or not she is in a romantic relationship on social media, and she is currently single. She prefers to keep her personal life and relationships out of the spotlight and does not discuss anything about them. She is great friends with Sophia Bulkin and is a huge fan of Robert Downey Jr., the actor.