Gerard Butler is a Scottish actor and film producer. He is best known for Mrs. Brown (1997), the James Bond film Tomorrow Never Dies (1997), Tale of the Mummy (1998), Darcula 2000 (2000), Attila (2001), Lara Croft: Tomb Raider -- The Cradle of Life (2003), and Timeline (2003). 
Gerard launched his acting career with a small role in the mid-1990s before making a big move in the film industry. 
Let's take a look at this piece to learn about Gerard's love life! 
Gerard Butler's Dating History
Gerard is currently single. Previously, he was dating an interior designer Morgan Brown. The couple first started dating in 2014 and had been on-and-off till August 2021, when they called it quits for good. 
After a breakup, Gerard said, 
 'I went through a break-up during corona so I lost a loved one in a different way, and that's been very hard, much harder than I thought'. 
Gerard also mentioned that while he was coping with the breakup, he fell ill and went through several surgeries related to his motorbike crash in 2017. 
'I had a surgery that went wrong, which then became seven surgeries. I had a motorcycle accident that almost killed me and I suddenly thought, "There has to be something more,"
Gerard also admitted saying following the terrifying accident, he vowed to adventure more safely. During the accident, he was also convinced that he would die after being hit by a car in LA. 
Moving back to Gerard's love life, he and his former love Morgan were first spotted together on the beach in Malibu in 2014. However, just two years later, they broke up, and Gerard confirmed his split to People magazine. 
Moreover, Gerard was again spotted together with Morgan on a beach in Mexico, but he later confirmed that he enjoyed his single life. 
In 2019, Gerard appeared at Angel Has Fallen's premiere with Morgan was even got engaged in some PDA.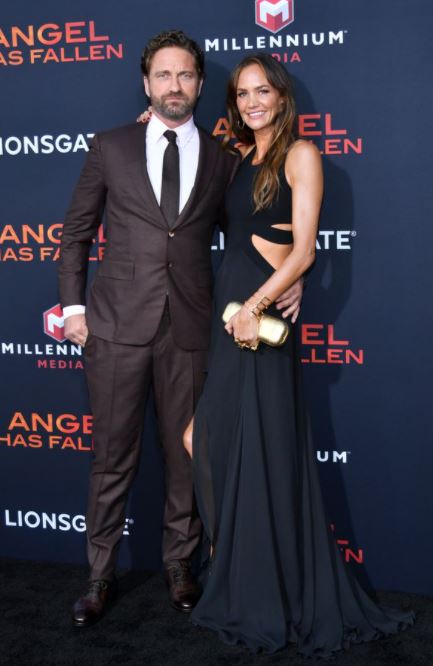 Since then, they were spotted together several times before calling it to quit in August 2020.