Eudoxie Bridges has been married to an American rapper and actor Ludacris, aka Christopher Brian Bridges. In 2015, the couple welcomed their first child, and now six years later, they are expecting a second child. 
On Eudoxie's 35th birthday, Ludacris revealed the news on his Instagram account. 
"How is it YOUR Birthday & Your Giving Me The Greatest Gift? Joyeux Anniversaire Mrs Bridges."
Bridges also shared the pictures and wrote: "Blessed year indeed. #35." 
Until now, the couple kept their pregnancy private, and after the announcement, Bridges revealed that she had previously experienced pregnancy loss.
Eudoxie & Ludacris Second Child
Eudoxie and Ludacris got engaged in 2014, and in early 2015, they announced their wedding. However, they later revealed that they got hitched on the same day of their engagement.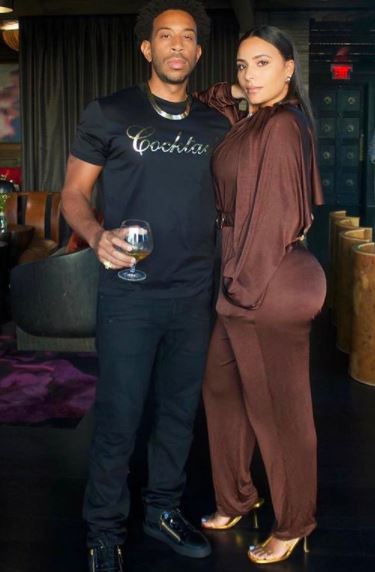 Bridges said, 
"We chose a simple and intimate wedding that was perfect for us. We wanted the day to be about our loving commitment to each other."
In 2015, the pair welcomed their daughter Cadence. Recently, the couple again gave news of their second child. On 14th May 2021, Eudoxie and Ludacris took to their respective Instagram handles and posted a picture of the baby mama wearing a beige body con dress cradling her belly. 
Through their Instagram post and caption, we could see both the parent's excitement. 
Who Is Eudoxie?
Eudoxie Mbouguiengue was born on 14th May 1986 in Gabon, Central Africa, to an American father and a Central African mother. She grew up in a family of diverse ethnicity, inheriting the culture of both the parents. She has a sister named Christella Nso.
While living in her African community, she faced traumatic life experiences like sexual, physical, and emotional tortures. Thankfully, she got a chance to immigrate to the United States with her uncle and mother. There she obtained her bachelor's and master's degree from the University of Miami in the medical field. Even though she knew nothing about the country and the English language, she exhibited her intelligence.
After completing her education, she pursued her career as a model. She made good use of her decent height strut her stuff for brands like Dior and other clothing companies. 
Later, she also established an organization called Unspoken Angles to empower women. Eudoxie also wrote an inspirational book Unspoken Angel: My Story Through Her Eyes, to help young ladies of West Africa origin and the United States. She soon established herself as one of the top philanthropists and entrepreneurs. 
Furthermore, her hard work must have paid off; however, her actual net worth is kept private. Meanwhile, her husband Ludacris has an estimated net worth of $25 million. 
As we know about Eudoxie and Ludacris's marriage and pregnancy announcement, Eudoxie is also a stepmother to Karma Christine Bridges and Cai Bella Bridges, children from her partner's previous relationship. Karma was born in August 2001 to an Atlanta-based lawyer Christine White, and Cai was born in December 2013 to Ludacris's age-long friend Tamika Fuller.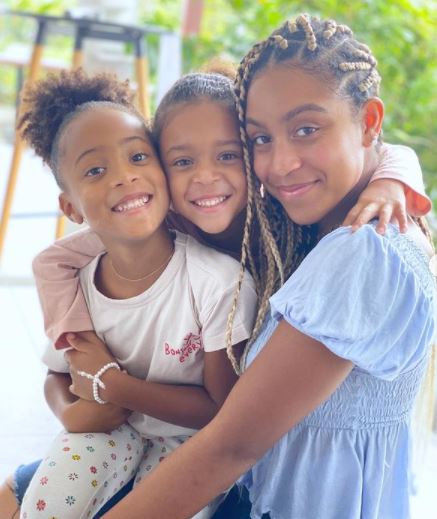 Eudoxie also had miscarried around 2018 and had to undergo embryo removal surgery.