Dascha Polanco is a Dominican-American actress best known for the role of Dayanara Diaz on the Netflix series Orange Is the New Black. Moreover, from the series, Dascha was able to attain people's attention, but her daughter Dasani Kristal Gonzalez also caught people's eye. 
Her daughter portrayed the younger version of Dayanara in the fifth season of Orange Is the New Black. The mother-daughter duo looked identical twins, and with their natural acting, they confused many people out there as many viewers thought of them as twins. 
Moving on, other than her breakout role on Orange Is The New Black, she has also appeared in The Perfect Match and MFKZ.
Daughter Dasani Kristal Gonzalez
Dascha Polanco's daughter Dasani Kristal was born in 2002 or 2001. When she became a mother as a teenager, she struggled with depression and mental health. Her mother also passed away at 46, leaving Dascha alone to raise Dasani by herself while juggling work and motherhood.
Dascha also shared her story, saying,
I remember having to find someone to care for my daughter because I did not want to stop school and couldn't stop working.
However, as a mother, Dascha did a good job raising her daughter, who has now turned into a beautiful lady and looks just like her mother.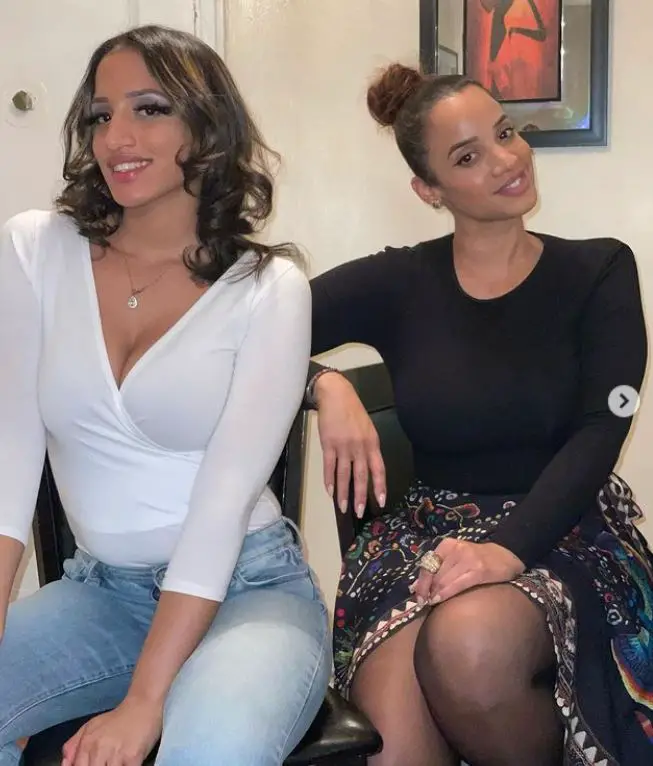 Her daughter Dasani also owns a YouTube channel called All About Sany, where she has uploaded two videos.
Dascha's Relationship & Affairs
Dascha has never been married but is a mother of three children. Although her children's father has never been on the front foot as she has chosen to keep their identity hidden from the public. 
However, she was once engaged to her boyfriend, and like always, his identity is not known. Whatsoever, Dascha has managed to explain her fiance as a "good-hearted man" and also met him at the Dominican Day parade.
Sadly, Dascha and her fiance finally called off her engagement of 6 years.
How Much Is Dascha's Net Worth?
Dascha Polanco has summoned a net worth of $5 million from her acting stint per Celebrity Net Worth. Moreover, she has also added some portion of her revenue to her net worth from the movie Joy that has a production cost of $60 million, and now, she is mustering income from the long-running series Orange Is the New Black.
Since Dascha started her acting career in 2011, she has worked from minor to major roles. Some of her works include American Crime Story, Russian Doll When They See Us, The Irishman, and Evil. 
Struggled With Weight Loss
From a young age, Dascha struggled with her weight and cared for other people's opinions. She revealed during her young age, due to her body weight, she missed several auditions. She also explained that people commented on her body and hair, which made her self-conscious about her body. 
As she grew up and became more adapted to the surrounding, she advocated body positivity and always suggested living fit and healthy. 
Till now, Dascha has never been vocal about her diet, but on her Instagram account, she gave a peek into her workout routine. 
Dominican beauty Dascha has a great figure weighing 174 pounds alongside a height of 5 feet 5 inches (1.66 meters). 
Faced Controversy 
Despite her fame and new "Latino cover girl status," Dascha, in 2015, was arrested for assault on a teenager. Her neighbors accused her of having struck her as well as having pulled out some of her hair.
However, the charges were dropped because of insufficient evidence, and the police also determined the allegations were part of an extortion plot by a young neighbor.