Harry Brant, the up-and-coming "It" boy, has passed away from an accidental drug overdose. He was found dead on Sunday at the age of 24. 
The socialite had been struggling with addiction for many years. 
"We will forever be saddened that his life was cut short by this devastating disease. He achieved a lot in his 24 years, but we will never get the chance to see how much more Harry could have done." - Harry Brant's Family.
As his parents remarked, Harry was planning to enter a new drug rehabilitation center this year, hoping to return to play a larger role in the Interview magazine's creative side.
"Harry was not just our son. He was also a wonderful brother, loving grandson, favorite uncle and a caring friend. He was a creative, loving and powerful soul that brought light into so many people's hearts. He was truly a beautiful person inside and out." - His family
Harry was the son of Stephanie Seymore, a supermodel, and Peter M. Brant, an industrialist, art collector and publisher. 
Harry and his older brother, Peter Brant II, were often called the "male version of wealthy socialite sisters Paris and Nicky Hilton." Never afraid to enjoy his good fortune and looks, Harry was even called a "Little Lord Fauntleroy" by Vanity Fair. Harry and his brother, Peter, also founded a unisex makeup line with MAC and released collections in 2015 and 2016.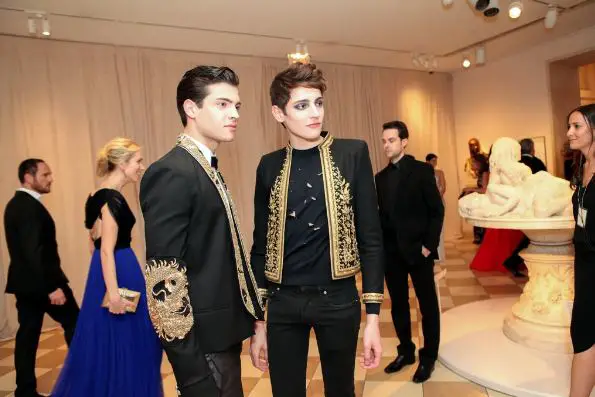 Since Harry grew up in the world of style and fashion, he had been attending fashion shows and international parties from a young age - he attended the Met Gala at the mere age of 16. Harry was known for his breaking the boundaries of gender stereotype in clothing and cosmetics. He also touched journalism as a teenage columnist for his father's Interview magazine. 
Alongside Peter (age 27), Harry is survived by his younger sister, Lilly Margaret (age 16), an older half-brother from his mother's marriage to Tommy Andrews, and four other half-siblings from his father's previous marriage to Sandra Brant.