American singer-songwriter Kacey Musgraves's heart is retaken, and she is not hiding it!
Kacey sparked dating speculation after posting a cozy-cute cuddly selfie on her Instagram of her and Nashville-based Dr. Gerald Onuoha.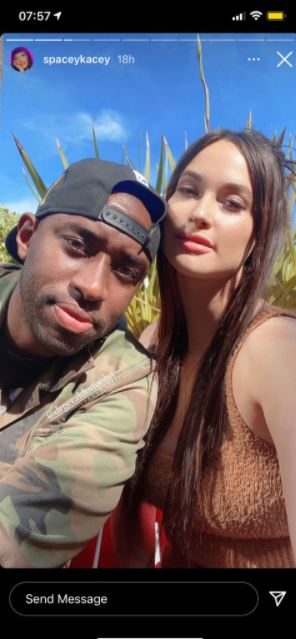 On the same day, Page Six also published paparazzi pictures of the couple hugging in Los Angeles.
Kacey's selfies came nine months after she settled her divorce from ex-husband Ruston Kelly. 
So, who is Kacey's new rumored boyfriend, Dr. Gerald, exactly? Here's what's known about Onuoha so far.
Who Is Dr. Gerald Onuoha?
In the first few sentences, his prefix might have already given away. Dr. Greal Onuoha is a practicing MD and is stationed at HCA Healthcare in Nashville. Onuoha and Kacey might have met in Nashville; however, they have not come forth with anything official.
In 2003, Dr. Gerald moved to Nashville to pursue his medical career and enrolled at the Tenessee State University. From the University, he earned a Bachelor's Degree in Astronomy and Physics. 
Furthermore, for higher education, he attended the Meharry Medical College. During his stay, he became a member of the Board of Trustees and served as President of the Meharry Student body. Soon he earned his Doctorate in Medicine with an intended specialty of Internal Medicine. 
Interesting: Meet The 'Family karma' Season 2 Cast Dillon Patel
Onuoha also completed his Master's in Clinical Practise from Dart mouth College in New Hampshire. Moreover, from his work, he has earned some notable awards like the 'Chi Boule Community Service Award,' NASA Achievement Award,' the 'Kappa Alpha Psi Scholars Award,' 'Nashville's Black 40 under 40,' 'Nashville Black Chamber Rising Star Award,' and The Nashville Chamber of Commerce sponsored 'Nashville Emerging Leaders Award.'
In addition to his medical career, he is also the founder of Everyone Against Racism. His organization creates partnerships amongst communities to eliminate systemic racism for all races, colors, and creeds. 
Furthermore, he has an estimated net worth under $1 million per Stars Offline. Meanwhile, Kacey Musgraves has an estimated net worth of $10 million per Celebrity Net Worth. 
Dr. Gerald & Kacey Musgraves Dating?
In April 2021, Dr. Geral came into the spotlight after he and American country music artist Kacey Musgraves were spotted together. However, they are yet to confirm if they are dating in real life or not.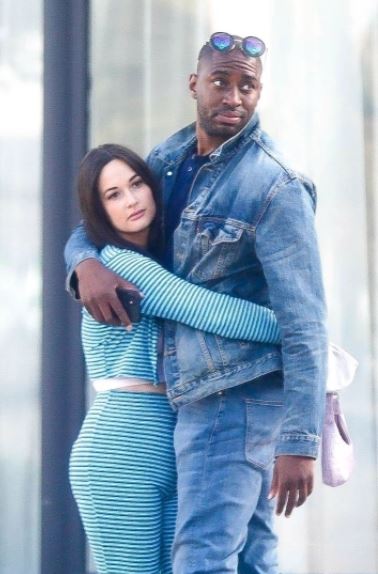 Since the couple is yet to announce it officially, let's keep our lips tight.
Interesting Facts On Onuoha
Dr. Gerald Onuoha was born on 25th October 1984 in Huntsville, Alabama. Holding Nigerian roots, he labeled himself as Nigerian-American. 
His parents are named Victoria Watkins and Gerald Onuoha Sr. 
Dr. Gerald stands towering at the height of 6 feet 3 inches (1.90 meters), weighing 95 kgs. 
As per his presence on social media, he is active on Instagram, Facebook, and Twitter. Through his social media, he has promoted chiefly anti-racism.