Madison LeCroy, a professional freelance make artist and hairstylist based in Charleston, South Carolina, appeared in Southern Charm's seventh season.
LeCroy had eventful times on the Bravo series while she chronicled her on/off relationship with Austen Kroll. 
Now, the main topic the internet had been talking about is whether Madison and Austen still together. 
Well, the couple is no longer together! Let's learn what went wrong with Madison and Austen.
Did Austen End Up As Madison's Husband?
Ever since the initial days of the reality series Southern Charm, Madison LeCroy and her show's co-star, Austen Kroll, had been making a buzz. 
Their on and off relationship spiced up the seventh season of Southern Charm. Madison's first time on Austen's Instagram post was on 25th March 2018 during a birthday party.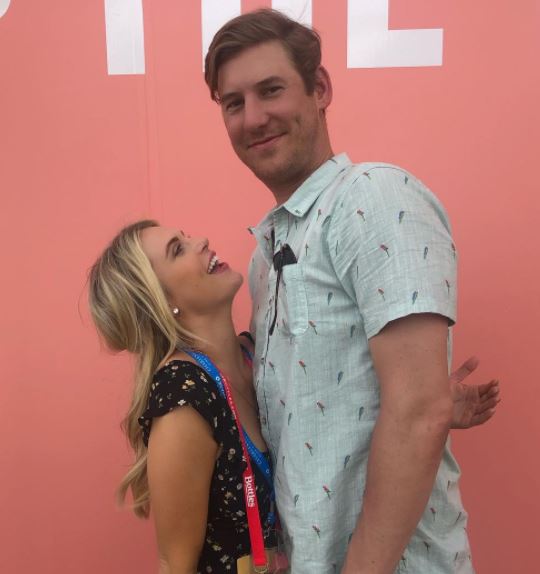 During that time, Madison was getting over a breakup, and when they first crossed each other's path, they kind of hit off. Austen gave Madison a wakeup call as he said,
 "I know you're going through a breakup, but I don't want to hear about it anymore." 
They started hanging out, and soon the things took off. However, their relationship soon came down crashing after Madison caught Austen with two women who had an intimate night with him at his place. She broke things with him and also called him a "beta bi*ch." 
However, during Halloween, Madison and Austen got reconciled and came together as a couple of Halloween. Madison glammed in Marilyn Monroe's iconic look while Austen donned a dapper suit to look like President John F. Kennedy. 
Sadly, after a season full of breakups and make-ups, while people were expecting Madison and Austen's wedding, they put a full stop to their relationship. 
Madison -- A Single Mother
Yes, you heard that right!
Madison is a single mother of 7-year-old boy Hudson who is soon going to be 8 in November.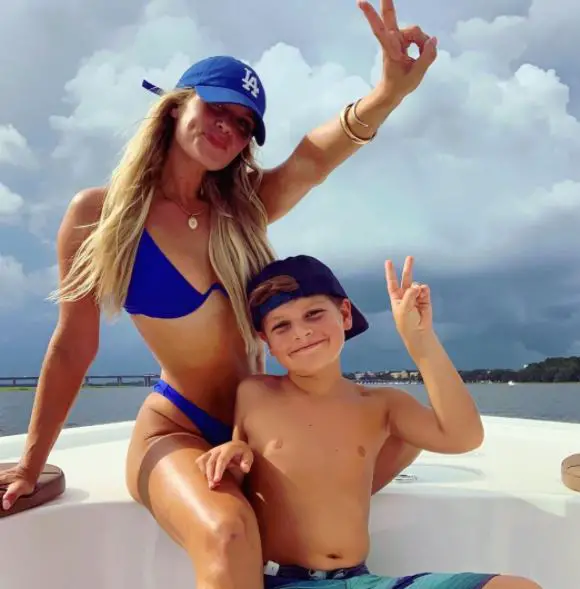 There were many questions about who her baby daddy was; however, Madison opted to keep her lip-tightened on the matter. 
Moreover, she has raised her son as a single mother, and the matter of discussion should be about her spirit and not about the baby daddy. 
Update On Her killer Body Features
Madison, 30, stands at the height of 5 feet 3 inches (1.60 meters) and weighs 125.6 lbs. Before she lost weight, she used to weigh 128.7 lbs. Before she lost her weight, she had a hard time dealing with body fat. 
Madison shared about her Plant-Based Detox and also shared footage of intense workouts on her Instagram account. She even shared her kitchen full of delicious-looking fresh products to create healthy meals; morning smoothies and vegetable-heavy dinners. 
The stunner never backed off from showing off, and even on her Instagram, she can be seen rocking a teeny tiny pastel-hued string bikini. To top off her stylish look, she added a pair of gold bangles to flaunt her effortless look. 
Besides, on her 30th birthday, she was seated in a sunlit, grassy field, ready to pop the cork off a bottle of champagne wearing a hoodie, jeans, and hoop earring.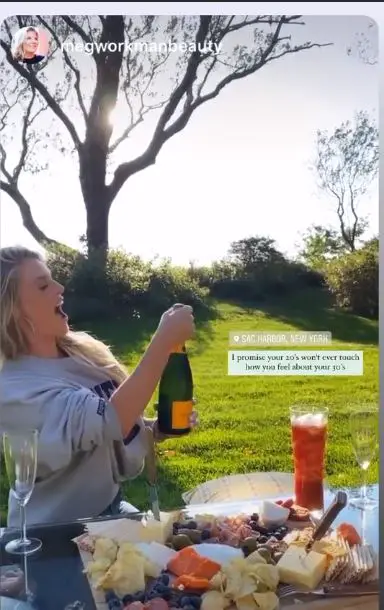 Other than her body features, Madison also has unique facial features that have been a question all over.
Is Madison LeCroy The Reason Behind Jennifer Lopez Break Up?
Jennifer Lopez and Alex Rodriguez began dating in 2017 and announced their engagement in 2019. However, the power couple has broken up and called off their wedding. 
Madison is recently accused of having an affair with a married, ex-MBL star Alex Rodriguez. She admitted on directing messaging him but denied flying out to Miami to hook up with Alex. She also insisted that she has not been physical with Alex. 
During an interview with Page Six, Madison said, 
"He's never physically cheated on his fiancée with me. I don't want anything bad for his family, or for mine. We are definitely innocent in this," 
Moreover, E! News clarified that Madison was not behind Jennifer and Alex's breakup. 
Whatsoever, according to Yahoo! Entertainment, drastically changing course from 12 hours prior, Jennnifer and Alex said,
"All the reports are inaccurate. We are working through some things"