On the new season of Lifetime's Marrying Millions, Nonie Creme, a beauty entrepreneur, was introduced. She has worked with some of the biggest brands in the industry and is rolling in dough. 
Currently, on the show, she has appeared alongside her boyfriend, Seattle skateboarder Reese Record. 
Here's what you will find out about the Houston native's interesting wikis, career, and relationship with Reese. 
Facts About Nonie Creme
Nonie Creme was born as Eleanora Ramirez on 25th December 1972 in Houston, Texas. As her birthday falls on Christmas's special occasion, she gets to celebrate both the event together. 
She is of Mexican-American ethnicity. 
She stands at the height of 5 feet 5 inches (1.65 meters), weighing 58 kg. 
For education, Nonie studied art history/fine and studio arts in college. Later, she earned a bachelor's degree in art from Scripps College. Although she graduated in Arts, life had other plans for her. 
Once, she ran away with her boyfriend to London, which angered her parents, and they cut her off. After her parents cut her off, she felt pressured to make her own identity in the world. To bring her thoughts into the world, she took night classes to be a manicurist, eventually holding the job of the founding director of the company. She also started Butter London, a nail polish brand. 
After seven years, she launched BeautyGRADE, a beauty product brand. 
As of early 2021, Nonie has summoned a net worth of $10 million. 
Nonie is currently dating her boyfriend, Reese Record. Her boyfriend and she has a 17-years of age difference. However, Nonie claims that their age and wealth disparity does not matter in their relationship.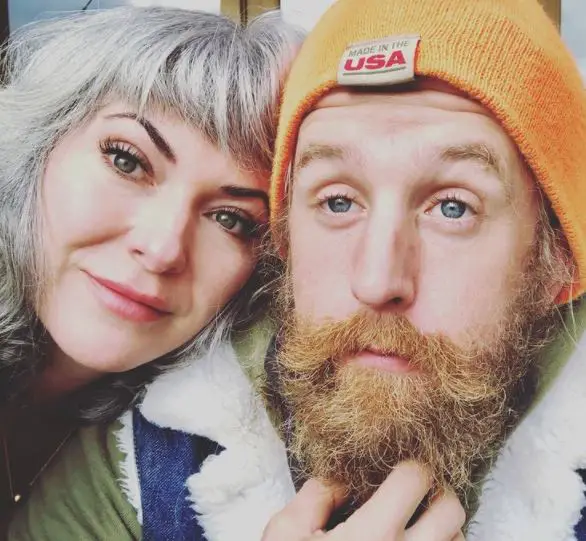 Appearing together in the Marrying Millions aired on 5th August 2020, Nonie and Reese had their ups and downs. On the trailer released beforehand, the audience saw trouble brewing between the couple. 
Before Nonie dated Reese, she was previously married to a guy named Lalo Creme. With her former husband, she has a daughter named Paloma Creme. Although they are divorced, they are still good friends and a great father to their daughter.