Larry King, who was a famous talk show host, passed away on January 23, 2021, at the age of 87. An icon in the world of talk shows, Larry had been battling several health problems before he came out positive for COVID-19 and had to be hospitalized in late December 2020.
Before all of this, Larry was also diagnosed with lung cancer in 2017 - he got a successful surgery for that. Through all of this, his seventh wife, Shawn Southwick stood by him for nearly 22 years. So, let's get to know Shawn Southwick more.
15 Facts About Shawn Southwick
Shawn Southwick was born on November 15, 1959, as a Scorpio for her zodiac sign.
Her father, Karl Engeman, and her mother, Jerri Engeman, raised her in Studio City, California, the US - Karl Engeman is an American record industry executive, producer, and entertainment industry personal manager.
She grew up alongside her three siblings: Bret Engeman, Ryan Engeman, and Paul Engeman.
Her uncle, Bill Engeman, passed away in June 2019.
Shawn stands at a height of 5 feet 8 inches (1.77 meters).
For her education, Shawn graduated from Brigham Young University.
As an actress, Shawn has credits in The A-Team (in 1985), Riptide (1985), Benson (1986), and What a Country (1987), among many others.
She debuted as an actress with Butch Cassidy, in 1973.
There was a time when Shawn contributed to AHRT Media Inc., as Executive Vice President.
She has also been a co-founder and board member of Ora TV since June 2011.
Shawn and Larry got married on September 5, 1997 - Larry had been divorced six times already at this time.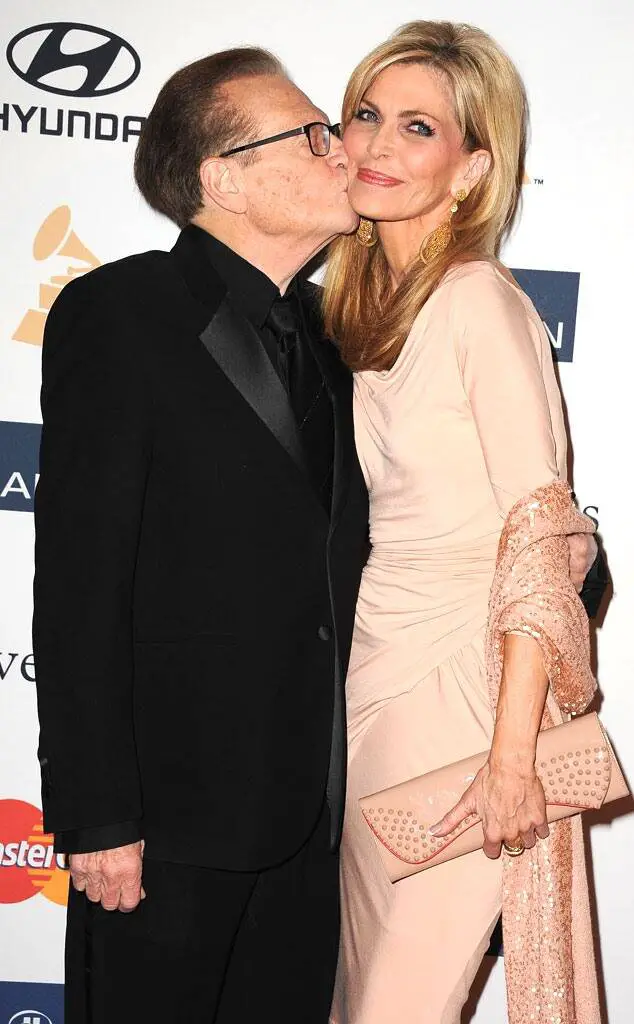 In 2010, Shawn filed a divorce but Larry's legal team beat her to it. They reconciled and stayed married for 9 more years before Larry filed for divorce in 2019. 
During their union, Shawn and Larry welcomed two sons: Cannon Edward King and Chance Armstrong King.
Shawn has a son named Danny Southwick from her previous marriage with Daniel Southwick.
While Larry had filed for divorce from Shawn and the two had separated, it is likely that a large sum of his net worth ($50 million) will be going to Shawn.