Heating Up!
American social media personality, model, and fashion designer Sofia Richie sparked dating rumors after being spotted with Elliot Grainge. In January 2021, while the unofficial couple was on a walk-in Beverly Hills, they were captured by the paparazzi. 
Since then, Sofia and Elliot were spotted multiple times; in February, they were captured riding side-by-side in a black-and-red-striped Ferrari. On 6th April 2021, they were seen together for dinner in Beverly Hills. 
Interestingly, on 27th March 2021, Sofia shared an elevator selfie with Elliot. Adding more fire to the rumors, Sofia shared a snap on her Instagram story of them embracing each other.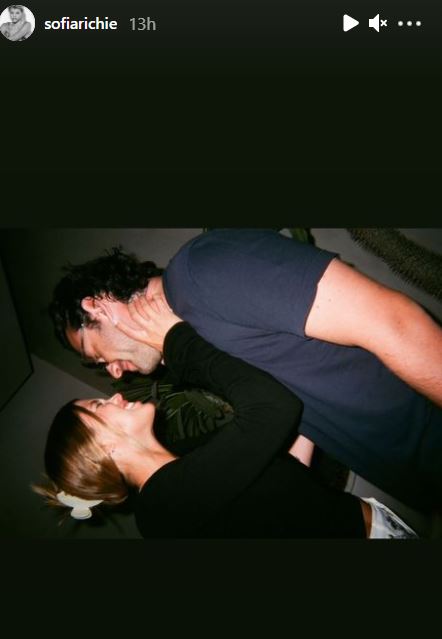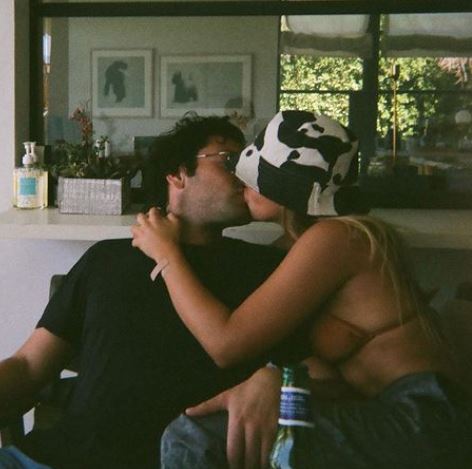 The post made Sofia's admirers curious about the guy next to her and wondered who exactly her new beau was. 
So, who is Elliot Grainge? Keep scrolling through this article to learn more about Sofia's potential new man.
Elliot Grainge Son Of Lucian Grainge
Elliot Grainge's father, Sir Lucian Grainge, is the Chairman & CEO of Universal Music Group.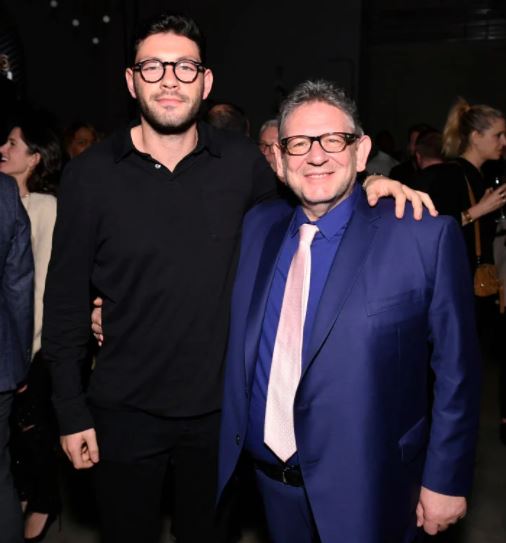 His father, who spent his life in the music field, has signed and worked with artists like Elton John, Jay Z, Queen, Katy Perry, Rihanna, Sam Smith, The Rolling Stones, Amy Winehouse, U2, amongst others. 
Elliot's father was also bestowed with a knighthood by Her Majesty Queen Elizabeth II in 2016 to honor Queen's 90th birthday. 
Elliot Has His Record Label
As music runs in his family, in 2017, Elliot founded the label 10K Projects and sang Trippie Redd and Tekashi6ix9ine. 
In 2019, Billboard broke the news of Elliot's 10K Projects, and Create Music Group decided to invest in Homemade Records. Their joint venture would also converge the efforts to help the Gen Z rappers to take off. 
As a record label founder and music executive, Elliot is on the '30 under 30' Fornes List. Moreover, per Forbes, the label was signed with thirteen gold and eight platinum/multi-platinum singles with an accumulation of 22 billion streams.
Also, other than music, Elliot showed a lot of business potential. He took an interest in business at a young age and spread betting, and used a loophole in the U.K. law to pass his gambling profits. 
Elliot also ran a successful bottle-service club promotion business. His business served a clientele of several hip-hop venues and Boston-area dance clubs.
Net Worth
Elliot's exact net worth is unknown; however, he has amassed an excellent personal fortune from his successful career. 
Moreover, his father, Lucian, has an estimated net worth of $50 million per infroamtioncradle.com. 
Present On Instagram Handle
Elliot Grainge has verified an Instagram account with 35.3K followers. However, his Instagram handle is empty with no posts as well as no tagged pictures.