Amidst the ongoing Vlog Squad controversy, YouTube has made its move against David Dobrik. YouTube demonetized David Dobrik channels like David Dobrik, David Dobrik Too, and his video podcast channel, Views. 
Moreover, Youtube also demonetized the ex-Vlog Squad member Durte Dom's channel. 
A YouTube spokesperson said, 
"We have strict policies that prohibit sexual harassment on YouTube and take allegations of sexual assault very seriously,"

"We have temporarily suspended monetization on David Dobrik and Durte Dom channels for violating our Creator Responsibility policy."
David Dobrik was accused of sexual assault, bullying, and harassment against his Vlog Squad. A woman featured in the 2018 vlog said the former Vlog Squad member performed sexual activity with her while she was too drunk to consent. 
While YouTube demonetized David's channels, many advertisers like HelloFresh, EA Sports, Dollar Shave Club, and Facebook cut ties with him. Brands like EA, DoorDash, and HBO Max also cut their ties with Dobrik. 
While addressing the controversy, David issued two apologies,
"I want to apologize to her and her friends for ever putting them in an environment that I enabled that made them feel like their safety and values were compromised. I'm so sorry."
Who Is David Dobrik?
David Dorbrik was born in Košice, Slovakia, on 23rd July 1996. His family immigrated to  Vernon Hills, Illinois, when he was 6-year-old. There he attended Vernon Hills High School. 
He has three siblings, Sarah, Ester, and Toby. 
After graduating, David moved to Los Angeles to pursue his Vine career. In 2013, Dobrik first uploaded his Vine and soon collaborated with other popular Viners like Gabbie Hanna, Liza Koshy, Jason Nash, and Zane & Heath. 
Later, he became part of a YouTube group called Second Class. Soon, he started his own YouTube channel in 2015, where he posted comedy vlogs made from semi-scripted bits and based on real-life situations. 
In 2016, he created his second channel, titled David Dobrik Too, where he posted challenge videos, blooper reels, and direct sponsorship deals. Now, his channel has more than 8 million subscribers. 
Other than his YouTube career, he has also starred in movies like An Interrogation and Airplane Mode. 
According to Celebrity Net Worth, David now flaunts a net worth of $20 million. 
Peeking inside his relationship, David previously dated Liza Koshy around 2015. The couple dated for three years before announcing their breakup. 
David was also rumored to be dating Natalie Noel, who served as his live-in, full-time assistant. He also gifted her a jeep on her birthday.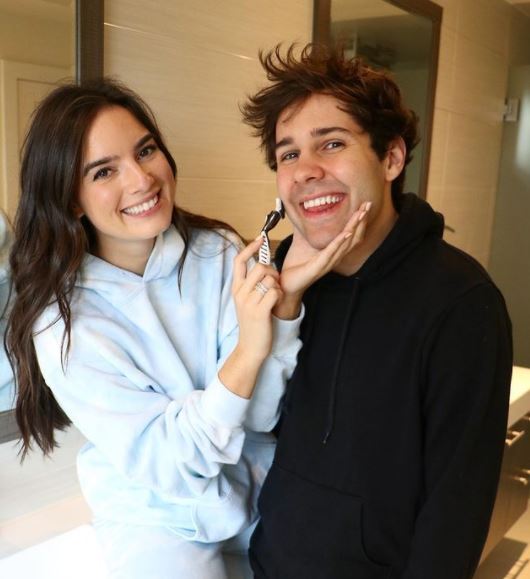 In 2019, David pulled a legendary prank on an American actor, comedian, and YouTube personality Jason Nash by marrying his mother, Lorraine Nash.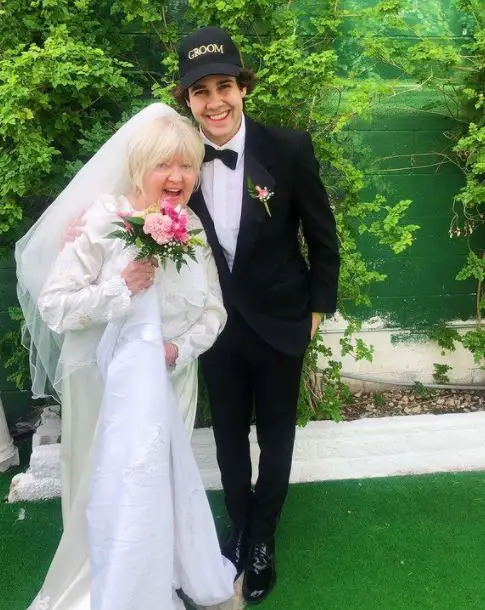 A month after David's marriage, he and Lorraine ended their marriage, and David also stated that they officially signed the divorce papers on his Instagram.