Phil Mattingly is the senior White House correspondent for CNN. He previously served as CNN's congressional correspondent based in Washington D.C.
Who is Phil Mattingly?
Phil Mattingly is an American journalist. He got his first taste of journalism as a reporter for The Lantern, an independent daily newspaper run by students at The Ohio State University. Later, he began his professional journalism career at The Lima News in Lima, Ohio. 
In 2010, he joined Bloomberg as a reporter for Bloomberg News. He won the 'Society of American Business Editors and Writers Award' for covering breaking news during that time.
Later, he became the White House correspondent and then a national political correspondent for Bloomberg Television in Washington. While covering the White House, he broke the news on several elements of the Obama administration's legal, economic, and foreign policy. He became a finalist for the '2012 Scripps Howard Award' for 'Distinguished Service to the First Amendment' for investigative coverage of the Obama administration's crackdown on government whistle-blowers.
Check Out: What We Know About Cricket Commentator And Founder Of Gsport4girls Kass Naidoo!
As the White House correspondent for Bloomberg Television, he also covered the major presidential candidates and the domestic and foreign policy actions of the Obama administration. He also conducted exclusive interviews with high-ranking cabinet, administration, and congressional officials, including with then-Attorney General Eric Holder. Furthermore, he was also a regular contributor for Bloomberg Businessweek magazine throughout his tenure at Bloomberg.
Phil's Age, Early Bio, & Education
Phil Mattingly was born on 16 December 1985 in Ohio, and his age is 36 years as of 2021. As his father, Rick Mattingly, served in the United States Armed Forces, he was raised in different places during his childhood years. By the time he was in fifth grade, he had relocated eight to nine times with his parents. After his father retired from the military, they settled in Toledo, Ohio, where he went to junior high and high school. 
Mattingly developed a passion for becoming a professional baseball player at a young age. Growing up in Toledo, Ohio, he participated in multiple sports, including baseball. Later, he played college baseball for the Ohio State Buckeyes men's basketball team for three seasons, but he told The Hill in March 2021 that he quickly realized he was 'not good enough to play much there.' He graduated with a bachelor's degree in English from the Ohio State University in 2006. Later, he earned a master's degree in Journalism from Boston University in 2008. 
Phil's Career In CNN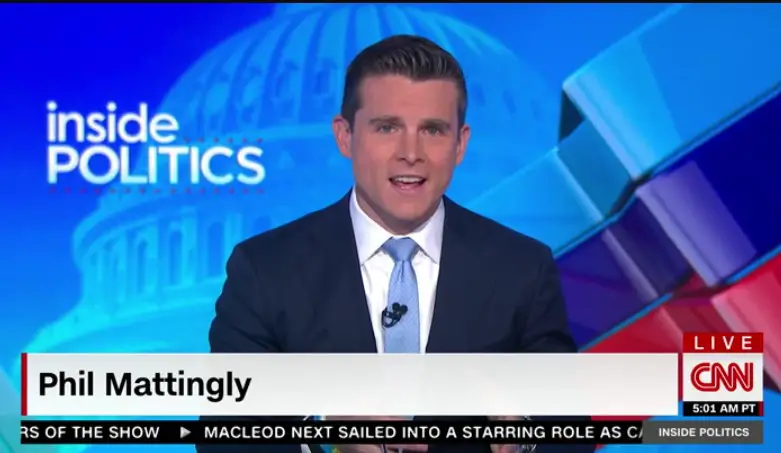 Mattingly left Bloomberg in 2015 to become CNN's New York-based correspondent. He shared an incident about CNN with the Hill in March 2021 after being hired by the network in December 2015. He said he figured he needed a 'fancy haircut' and went to a luxurious salon in New York upon a recommendation of a CNN makeup artist. 
"There's a robe there. I've got my hair cut at the Senate barbershop since the week I moved to D.C. — I have no idea what I'm supposed to do with this robe. So I text my wife and say, 'What should I do with this robe? I'm at a haircut place, I feel like I should not fully unclothe myself," he said. After not getting a reply from his spouse, he got undressed and slipped on the robe. He said he "felt very wrong, but he didn't want to look bad at the high-end salon that was recommended to him." That experience made him clear that he would only go to a regular barbershop he used to go to in Washington D.C., as per him.
Mattingly spent 2016 on the campaign trail, covering Republican presidential candidates such as Donald Trump, John Kasich, and Chris Christie. He also did a series of investigative coverage on Trump's business history, finances, and taxes.
After that, he served as a congressional correspondent. In that capacity, he contributed to the network's coverage of the Republican attempts to repeal and replace Obamacare, the Capitol Hill spending and shutdown battles, and each step of the process to overhaul the U.S. tax system. He also secured an exclusive interview with Speaker Paul Ryan to discuss the details of the GOP tax bill on the day it was first released. In January 2021, Mattingly became CNN's senior White House Correspondent. In that role, he is covering the Biden Administration.
Phil Mattingly's Salary
Mattingly had mentioned in an interview that he was offered his first journalism job in Ohio without a salary. He later pursued a successful journalism career. His current salary and net worth are unknown.
Phil Mattingly Height
Following that, Mattingly also has not revealed his height as of 2021. 
Insight Phil's Married Life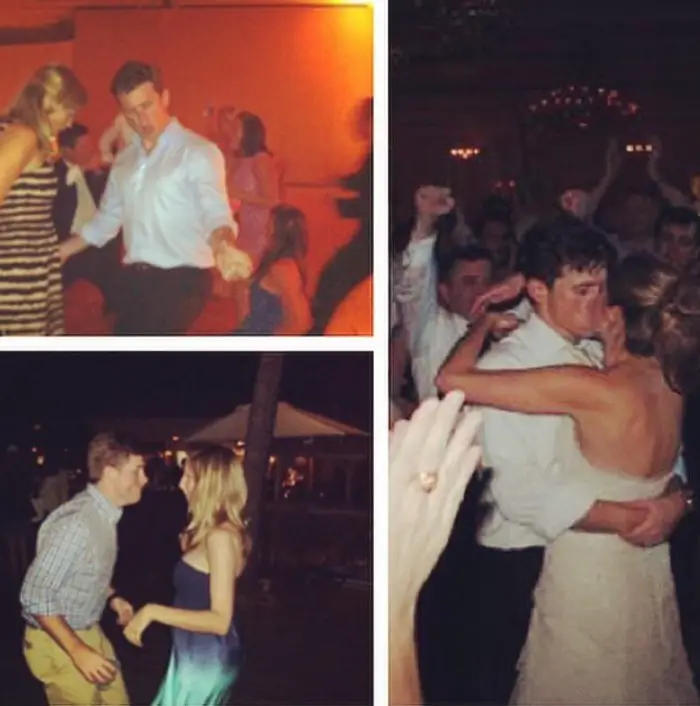 The American journalist is not single because he is married to Chelsea Mattingly. They reportedly started dating immediately after meeting in Washington, D.C., perhaps in 2008.
After two years of dating, they decided to take their love to the next level and be married. In front of their loved ones, she married Phil Mattingly on the 10th day of December 2010.
The couple has kept their relationship's specifics private ever since they started dating. In addition, despite spending much of his time in front of the camera, the CNN correspondent has kept his personal life separate from his work by speaking little about his family and their marriage.
The couple and their four kids reside in Washington, D.C. There have been no reports of them breaking up or of either of them having an affair.