One of the most well-known actors is Henry Cavill. Cavill is an English actor best known for portraying Superman in the DC Comics superhero films. Cavill is also recognized for his portrayal as Charles Brandon, 1st Duke of Suffolk in Showtime's The Tudors, in addition to his Superman role.
Cavill made his acting debut in the 2001 film Laguna. Cavill's major success came in 2007 when he got the character of Charles Brandon in the historical fiction television series The Tudors, after appearing in a number of films. 
In January 2011, Cavill made his debut as Superman in Zack Snyder's Man of Steel. He won the Best Hero award at the 2014 MTV Movie Awards for his performance. In Batman v Superman: Dawn of Justice, Justice League, and Zack Snyder's Justice League, he reprised his role as Superman.
When you're a celebrity, your fans and following are always curious about your personal life. Cavill was previously married to Ellen Whitaker, a showjumper, from 2011 until 2012. Cavill then dated Kaley Cuoco of The Big Bang Theory for a short time in 2013. 
Cavill announced on Instagram in April 2021 that he is dating Natalie Viscuso, a gorgeous girl.
Natalie Viscuso & Henry Cavill Are Official 
In April 2021, Natalie Viscuso made waves when she was seen with Henry Cavill, one of the most popular superheroes heroes. In London, they were seen strolling Cavill's dog. Tabloids reported on their relationship.
 The reported new couple wasted no time in making their romance official. On April 12th, 2021, they both became official on Instagram.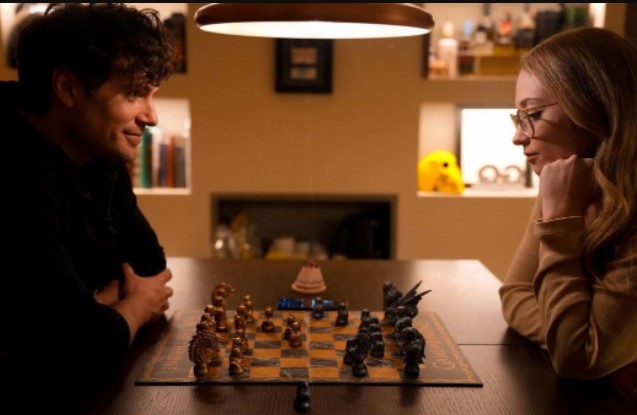 Henry shared pictures of them playing chess and wrote, 
"This is me looking quietly confident shortly before my beautiful and brilliant love Natalie, destroys me at chess."
Meanwhile, Natalie also shared the same picture with a caption, 
"Just teaching my dear Henry how to play some chess...or...maybe he let me win? 🤷🏼‍♀️"
Natalie Viscuso's Bio
Natalie Viscuso, Henry Cavill's current girlfriend, is from New Mexico. She was born and raised in the area. She eventually relocated to La Jolla, California, with her father and stepmother.
Natalie Viscuso's mother died in 2017, which was a pang of sadness for her. Tammie Kay Baumann, her mother, died of cancer on August 27, 2017.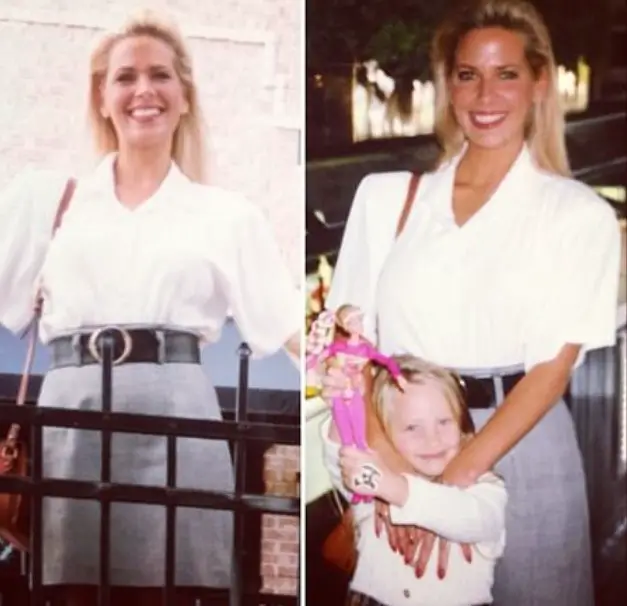 She wrote on Instagram on the first anniversary of her mother's passing,
"3 days, 30 days, 365 days...every day without my sweet little mom is just the same. I miss her every moment of every day, not just on this first anniversary of her death. Today I'm choosing to remember her in all of her incredible beauty, joy, and radiance that she was so loved for. The last photo here is only a couple of months before she died, and yet, she was still stunning, positive-minded, and shining with love. She never believed she was dying. She had such a hunger for life and desperate need for us to be together, mother and daughter...she just wouldn't accept death. She fought the most excruciating battle...I actually can't fathom anything worse. But she fought every step with her beautiful smile brightening up the darkest of rooms. She is the strongest woman I've ever known. Today, that's what I'm remembering. And of course, #f**kcancer."
Natalie Viscuso is a University of Southern California, graduate. She went to USC's School of Cinematic Arts after high school. In 2011, she received a Bachelor's degree in Arts from the School of Cinematic Arts. She is a member of the national honor societies Sigma Alpha Lambda and Phi Sigma Theta.
Natalie Viscuso first appeared on television when she was in her mid-teens. Viscuso's 16th birthday party was featured on the popular MTV series My Super Sweet 16 in 2005.
More About Henry's Girlfirend Natalie 
Natalie Viscuso is currently the vice president of television and digital studios at Legendary Entertainment in Los Angeles, according to her LinkedIn profile. 
She began working for the company in April of 2018. The studio has a long history of commercially successful films and television shows. Legendary Entertainment is one of the production firms behind the 2013 film Man of Steel, which starred Cavill, and the 2020 film Enola Holmes, which will star Cavill.
Continue Reading: Who Is Louise Adams? Everything About Victoria Beckham's Sister
Natalie Viscuso has a long history in the entertainment world. She worked for actor and director Robert Townsend, among other jobs she did throughout the years. Between 2012 and 2014, she was Robert Townsend's, Chief Executive.