Lisa Marie Joyner is a television personality, actress, producer, and entertainment reporter from the United States.
She is well known for co-hosting the TLC show, Long Lost Family, in the United States since 2016.
Lisa Joyner's Bio: Who are her Parents?
Lisa Joyner was born in San Diego, California, on December 31, 1966. She was placed for adoption shortly after birth and then placed in foster care. She was adopted when she was three months old and had a "great childhood."
She did, however, always have a yearning to know her origins, equating it to a "primal wound" that needed to be healed. One of the things she wanted answers to was her ethnicity.
She wanted to inform her birth parents that she was fine because she couldn't imagine "being a parent and having a life out there and not knowing what happened."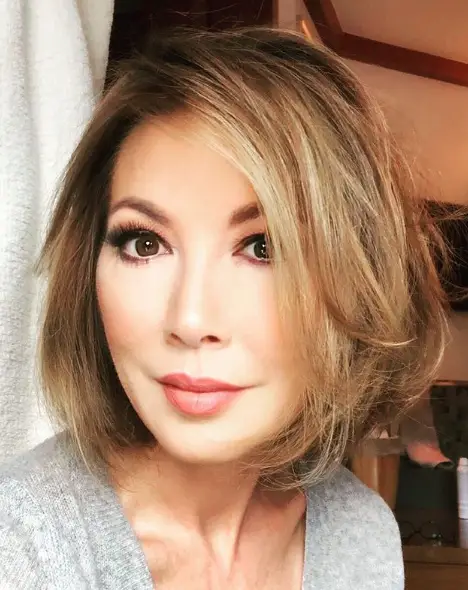 She had made many unsuccessful inquiries over the years. While she was working at Fox, a fan approached her and informed her about a woman who could assist her in tracking down her biological parents.
Joyner felt she could assist the woman the moment she spoke to her for the first time. The lady called her a week later to say she had located her biological parents.
They had lived five miles apart in San Diego and hadn't seen one another since Joyner's birth. When she first met them, she was in her thirties. A half-sister was also presented to her.
This led her to find her ethnicity; Joyner is half-Asian and half-Caucasian.
Her Professional Background
Lisa jokes that her career on television began like every other award winner, after working as a well-known food server, animal acupuncturist, and celebrity pastry chef. 
She first got her start in broadcasting as a sports intern at KNBC-TV in Los Angeles, and she went on to serve as a reporter, weekend anchor, editor, and producer in Laredo, Texas. 
Lisa was able to persuade larger media organizations to hire her as a health reporter and 5 p.m. anchor after working as an early morning presenter in Harlingen, Texas.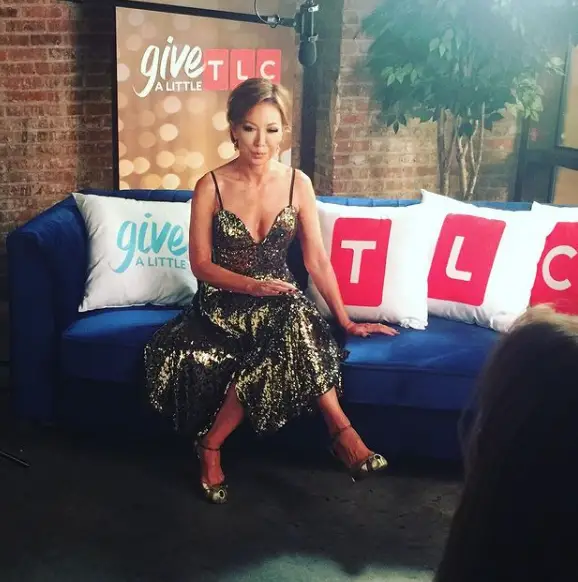 She then returned to Los Angeles, where she reported and produced a range of entertainment stories for KCBS-TV and KTTV-TV, including the Oscars, Grammys, Razzies, Emmys, and People's Choice, among others.
She went on to anchor the TV Guide Network's "InFANity," a show that gave viewers a behind-the-scenes peek at several TV series.
Lisa also presented programs on the ABC Network, including the US version of "Find My Family," which she co-hosted with Tim Green and aimed to reconnect adopted children with their birth parents and families.
Lisa, who was adopted as a kid, was able to meet her original family at the age of 30 following a lengthy search. Together with Chris Jacobs, she began presenting the TLC Network show "Long Lost Family" in 2016.
She remarked in an interview about the show that reunion with biological families is a tremendously uplifting experience, and she wanted other individuals searching for their relatives to realize that.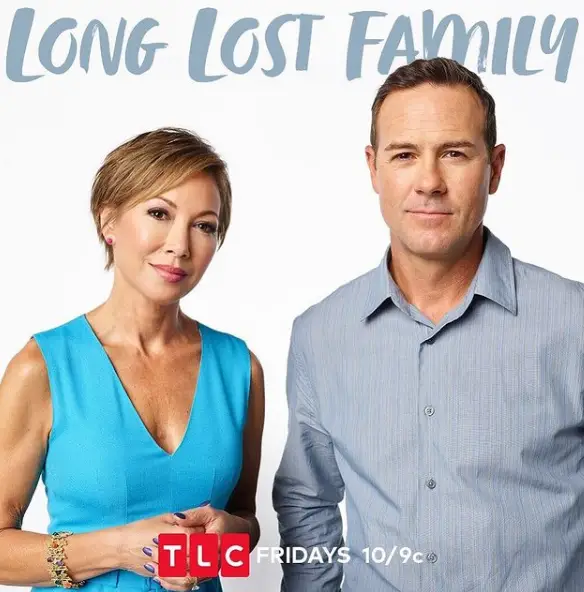 She feels that everyone has a story to tell about their adoption experience; all they need to know is how to ask the proper questions.
She said in the interview that she had been advocating for such a show since everyone needed closure and assistance in doing so. Lisa believes that there are still some misconceptions about adoption that need to be dispelled.
Every adopted kid should learn about the circumstances behind his or her adoption and pick who to refer to as his or her family. According to Lisa, the "Long Lost Family" show is about forgiveness, empathy, and hope, that people may still find their biological family and close the gap in their life. It all comes down to the second c.
She has also starred in films such as I See You.com, The Bold and the Beautiful, and Next, in addition to hosting two episodes of the show Trading Spaces. 
She also received praise for commentating during the 2000 pageant's "Sexiest Bachelor in America." Lisa made her acting debut in 1998 with a minor role in an episode of Brimstone and then went on to star in the romantic comedy film, America's Sweetheart, in which she shared the screen with Julia Roberts and Billy Crystal.
Lisa has appeared in ten roles, but she also volunteers with the San Fernando Valley Rescue Mission mentoring program and is a member of a commission that promotes inclusion and diversity in schools.
Lisa's Husband and Children
Lisa is married to actor Jon Cryer, who is known for being featured in Two and a Half Men. 
The pair announced their engagement on Jay Leno's "The Tonight Show" on January 23, 2007, and married on June 16, the same year.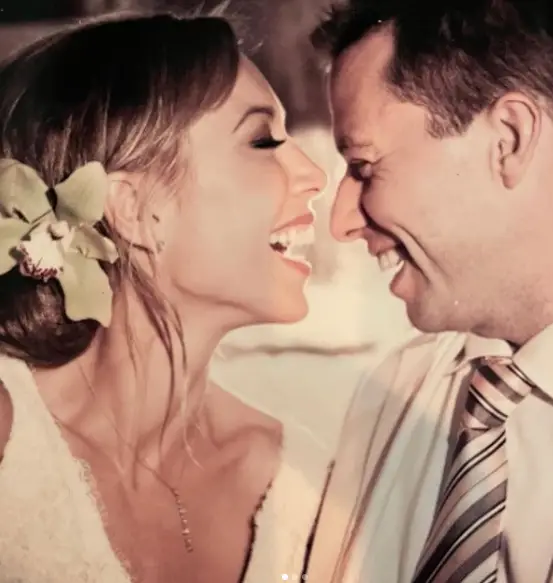 Gretchen and David Creyer have a daughter-in-law named Lisa. Cryer was formerly married to Sarah Trigger, a British actress; the pair married in 1999 and had a son named Charlie Austin, but divorced in 2004. As a result, Lisa is Charlie's stepmother.
Daisy Cryer, their daughter, was born on August 11, 2009, and they adopted her immediately after her birth and reared her as their own.
Lisa, her husband, and their daughter reside in Los Angeles. They appear to have a lovely relationship with their daughter, and there's no word on whether Lisa hopes to have children of her own; she's an adoptee as well as an adoptive parent.
Social Media
Lisa Joyner has 9,715 Instagram followers with the handle @mslisajoyner
She has 6,214 Twitter followers under the username @mslisajoyner