OWN's Put A Ring On It second season is back with three couples, and viewers will see the ultimate relationship test the couple will go through. With the help of relationship coach Dr. Nicole LaBeach, the couple will find out if they have met their perfect match or not. 
The couple who has signed up for the show is Jay and LaRhonda, Alexia and Darion, and Jessica and Eric. 
Jay Dukes is a stand-up comedian and an actor starring OWN's Put A Ring On It with his partner LaRhonda Mabry. 
In this article, we have present you with the details on Jay Dukes; well, let's learn all about him.
Jay Dukes & Facts On Him
Jay Dukes born on 8th December and is currently in his mid-30s hails from Spartanburg, South Carolina, United States. 
His parents are named Marshall Dukes and Beverly Richards. His mother, Beverly, is a Spartanburg Community College graduate and worked at Spartanburg School District 7.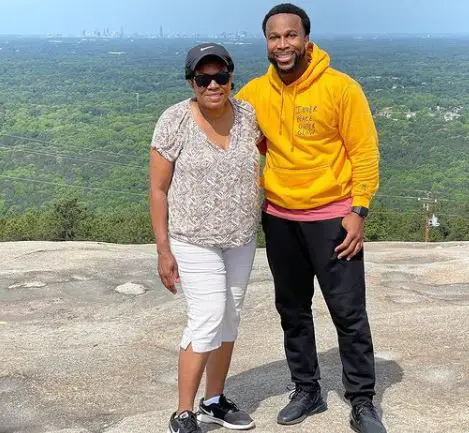 He has a sister named Joann Dukes Bruton and a brother named Jabari Dukes, more about his family. His sister is married to Darius Bruton whereas, brother Jabari studied at Dorman High and Mary Brewer School of Insurance. He also attended Greenville Technical College, where he studied Auto Body Collison Repair and studied Risk Management/Insurance/Securities at Kaplan Inc.
Furthermore, now, he owns Showroom 101 and Mass Fortune insurance Agency. He also worked as a real estate agent at Keller Williams Realty. 
Moving back to Jay, he stands tall at the height of 5 feet 6 inches (1.67 meters), weighing 74 kgs. About his looks, he once said, he is the spitting image of his mother. 
As per his educational qualification, he attended Dorman High and later enrolled at Clafin University for his bachelor's degree in Mass Communication. 
After education, he pursued his career in the entertainment industry as an MC for hundreds of significant college events. He then performed on several open mics and comedy, including Laugh Factory. 
Jay is also an actor, and as an actor, he has worked in several short films like Dear Carol as Arthur, Wounds of Time as Gerald, Hazard as Kevin, Franklin University as Homeboy, and Tell Me It's Real as Tyrell. 
He has also worked as a producer for Tell Me It's Real and Wounds of Time. As of now, he has an estimated net worth of $150K. 
Let's get into Jay's dating life. Jay is currently in a relationship with LaRhonda, a successful engineer and investor. They have been dating for almost three years, and LaRhonda first debuted on Jay's Instagram in February 2019.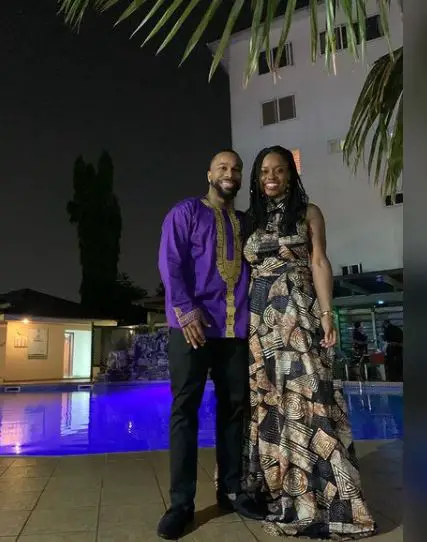 Since Jay's girlfriend is a top earner, he feels a little insecure about his financial standpoint and does not wants to get married to her yet. 
Recently, the couple has joined OWN's Put A Ring On It and will be dating someone else in the show to learn about the current situation of their relationship.
Hopefully, the show will bring good luck to their life. Stay tuned for the show to know more about Jay and his girlfriend's future ahead. 
Moreover, Jay was previously in one relationship and had a son named Jay Jr.