Susan Aikens, often known as Sue Aikens, is a reality television star who has appeared in Life Below Zero on National Geographic since 2013. Sue has appeared on other shows, which has left her followers wondering about her age, previous failed marriages, her present husband, net worth, and many other things. 
Additionally, Aikens has been in the news for her romantic social media posts, and some are already wondering if her new lover is her husband or someone else.
This blog article will address these inquiries, which will include all relevant information on Sue Aikens.
Is Sue Aikens' Husband Michael Heinrich?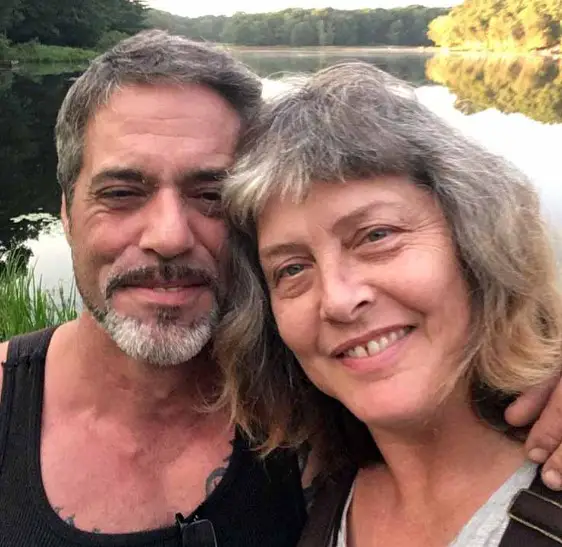 The 57-year-old reality star is presently seeing Michael Heinrich, a New Yorker. He is a journeyman electrician for IBEW Local #3, based in Flushing, New York, according to his Facebook bio.
The couple had known each other since 2018 and are now engaged but the news of their engagement was never declared on social media. 
However, on Michael Heinrich's Facebook account, they hinted about their engagement here and there. He mentioned on his timeline that they had been engaged since 2021.
Don't Miss: Who Is Yung Gravy? His Romance With Addison Rae's Mother Sheri Easterling
Despite being madly in love, the couple's social media accounts make no mention of marriage. Currently, they are involved in a distant relationship. Henrich resides in New York, whereas Aikens manages her own Kavik River Camp and appears in Life Below Zero from her home in Alaska.
Sue's Three Failed Marriage 
However little Aikens divulges about her personal life, many people do believe they know this television personality. Our thorough study forced us to delve to learn about her marriage and family life.
Sue Aikens has made three trips down the aisle, but none of her marriages have been successful. 
Both her first and second husbands passed away while they were still married and one eloped to be with a younger girl.

The first was said to have died of a brain tumor. Her second husband, Eddie James, to whom she was also married for over 15 years, died in 2004. She and her second husband were parents to a son and a girl.
She was married a third time, but that marriage ended very badly when her third husband left Sue Aikens to be with someone younger.
Sue's Children & Grandchildren 
Susan has two married, grown children who both live far away and are married adults. The younger of the two is her son. In September 2016, her son tied a knot. 
"I slipped the collar last week to see my Son wed his girl," Aikens wrote. "You can't take the Idgie out of this tomato...," she jokingly declared as she congratulated the newlywed couple via a tweet post.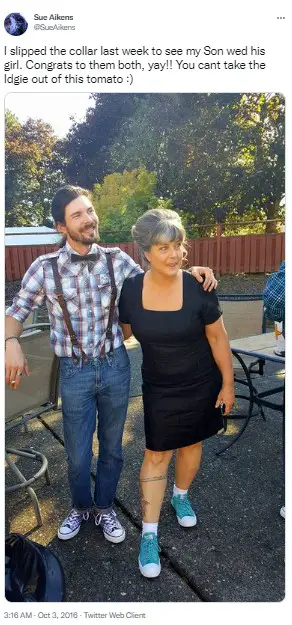 In January 2020, one of her children gave Aikens a grandchild. The birth of her grandchild was revealed in an Instagram post she made in January 2020. The newborn's birth was not Aikens' first time becoming a grandmother, though.
Sue posted on July 25, 2022, regarding the demise of her granddaughter Pen. Pen died when she was under the age of 20.