The popular rapper and musician have never been shy about showing off his flirtatious side. Although it was assumed that Gravy, real name Matthew Raymond Hauri, was single, he made a hint that this would change soon on Jeff Wittek's podcast Jeff FM.
Gravy likes moms, as you are aware if you follow him or know anything about him. He makes films about moms, responds to mom-related TikToks, and simply adores mums.
Addison's parents divorced at some time in the previous year. On social media, there were some claims that Monty had cheated on Sherri. When Gravy learned that Sherri was single, he may have developed feelings.
This doesn't seem disrespectful to anyone, including Monty, though it could just be me. It sounds like they're actually organizing dates, therefore I believe the guy is merely attempting to score a date.
Monty Lopez Challenged Yung Gravy 
When Yung Gravy mentioned he was going to date Lopez's ex-wife Sheri Easterling, Monty Lopez made threats and challenges against him. 
The rumor of Yung and Sheri spread after the rapper added his name to a filter she had used to describe her "perfect date" in a TikTok video that she had created. At the conclusion of the video, he said, "Oh, it's on sight baby."
The two then engaged in more interaction on TikTok, with Gravy singing in a duet with Sheri's video this time. Sheri seemed to enjoy the jest about perhaps dating him.
Monty, however, didn't think so. On Friday, Gravy posted that TikTok, and on Sunday, Monty responded with a number of videos. They're intriguing, to put it mildly. He added audio and more text to the video up top, along with the challenge.
In the comments section, Monty wrote, "@YungGravy Let's get in the ring! PLEASE!!! If [you] have [balls] I'll take them!"
To set up the battle, Monty later posted a couple of tales on Instagram with the hashtags "Chris Rock" Gravy and "Austin McBroom" about his desire to "Chris Rock" Gravy.
Jake Paul reportedly ended the fight on August 6, 2022, barely hours later.
Later that day, while out and about in West Hollywood, California with a few women, Monty spoke with The Hollywood Fix about the anticipated boxing match.
Monty addressed the cameras and said, "Let's tell him that Jake Paul just backed his fight up," addressing the rapper from Louisiana.
Then he asked Gravy, "How you like them apples?" while even flashing his abs, to "settle it like men."
However, the situation deteriorated when Monty Lopez added a comment regarding Tana Mongeau's body count. And when the latter responded to it, he made fun of her rather than offering an apology.
Addison & Sheri Responds To Monty 
Monty Lopez kept up the drama, but due to his answers to some queries, people don't really understand where he's coming from. He enjoys hearing that people think he's broke, crazy, or otherwise not a good guy.
Why is Monty so unhappy since he let Addison's mother leave more than a year ago? Nothing disparaging was spoken about Sherri (Addison's mother) by Yung Gravy. Is this a Publicity stunt? Is it merely a moment of breakdown? Is this Monty's Kanye moment?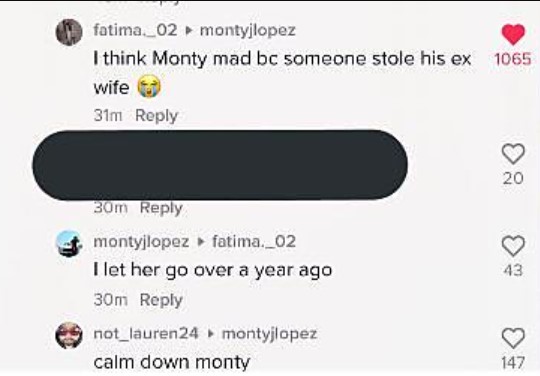 Easterling apparently had had enough of his antics when he said, "I know this may look hilarious to some of you, but I am afraid of this man," in the video's comment area.
Internet users concurred with the mother of three when they said they shared her fear of Lopez.
Addison Rae unfollowed her mother on Instagram as the situation was still unfolding. Although her motivations are unknown, internet users speculate that they may have something to do with the rapper.
She might not have wanted to watch her parents argue on social media, according to several theories. They held Lopez accountable for dividing the family and pitting the mother and daughter against one another.
Easterling expressed her heartbreak at her daughter's behavior in the post's comments section.