Lionel Messi's departure from Barcelona was a tearjerker, with the Argentina superstar pictured sobbing uncontrollably during a farewell address on August 8. The throng of Barcelona players and media members stood and cheered Messi for nearly a minute and a half as he stood beside the stage, with the star unable to fight back his emotions.

While the tissue that Lionel Messi used to wipe away his tears during his emotional goodbye address at FC Barcelona is believed to be on the market for $1 million, it has now been discovered that his teary handkerchief has found a buyer.
FC Barcelona superfan and Playboy model Luana Sandien has reportedly offered nearly half a million pounds (INR 4.45 crore) for the tearful handkerchief of the ex-Barca captain.
"I bid $600,000 [£438,000] to get the Messi handkerchief gone, Sandien was quoted by The Sun.

"After that, the ad disappeared. I gave more than half the advertised amount believing I would win, but the ad disappeared after my bid, out of nowhere.

"The ad went off the air without giving more information about the outcome of the case, so we don't know if anyone bought the artifact, or if the advertiser gave up on the idea.

"I hope I made it," Sandien added.
Sandien once appeared with a Barca strip for Playboy, resulting in a magazine sales surge.
Sandien further revealed that if she wins the bid, she intends to pose naked in the handkerchief. Maybe for Playboy.
The official winner of the bid is yet to be announced.
Who Is Luana Sandien?
Luana is a well-known model for Playboy. She's also been in several stories and on the covers of Playboy publications.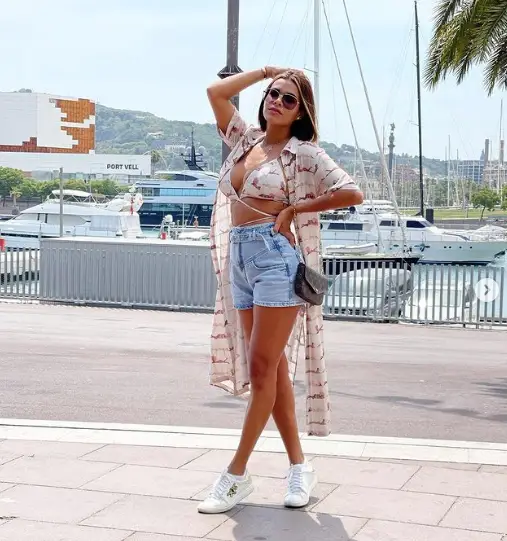 Luana Sandien, a Brazilian model and Barcelona Football Club fan, was born on February 8, 1993. 5 feet 7 inches tall, social media influencer, Instagram celebrity, and entrepreneur from Belo Horizonte, Minas Gerais, Brazil. She is well-known around the country for her stunning photoshoots and modeling abilities. She has worked for many well-known modeling agencies and fashion companies as a fashion model.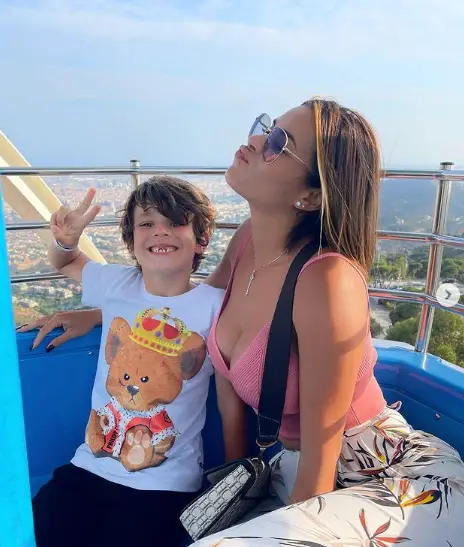 Luana Sandien was married to her ex-husband Maciej Lampe for four years. She shares a son named Adam Lampe with her ex-husband. They divorced after four years of marriage.
Social Media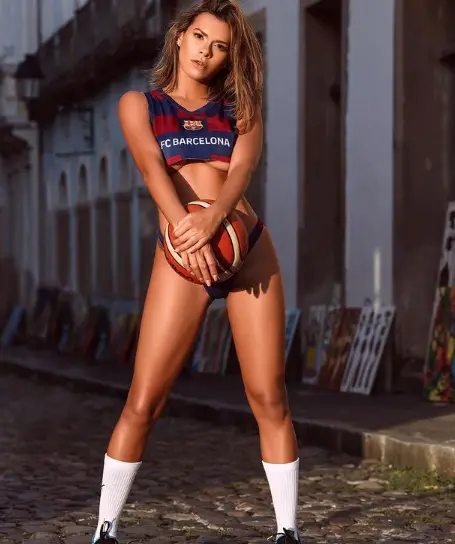 Sandien is a social media influencer with thousands of followers across her many social media accounts.
On Instagram, @luanasandien has over 53.9k followers and a feed with over 462 posts.
The designer is listed as a fashion model in her bio and a Brazilian Beauty and Photo model.
Luana uses an emoji to signify that she is in Rio de Janeiro in her Bio.
Don't Miss: Who Is Celina Smith? NBC Announced She Will Play The Titular Role In Annie Live!
Luana Sandien's TikTok account, @lhuanasandien, also has a sizable following, with over 8,700 followers and 23,000 likes.
She partakes in popular phenomena such as dancing competitions, lip-syncing videos, and more.