Amina Buddafly is an American R&B singer and Love and Hip Hop: New York reality TV personality. The show is the first in the Love & Hip Hop franchise, and it depicts the everyday lives of women who work in the male-dominated hip-hop industry.
Amina, whose actual name is Aminata Schmahl, is a member of Black Buddafly, a renowned R&B group. Jazz and Sophie, her brilliant sisters, make up the other two members.
With her music and TV careers combined, the diva has made a lot of money, and fans of Love and Hip Hop want to know how much she's worth.
Continue reading to learn more about Amina's net worth, age, and job.
All About Amina Buddafly
Amina was born in Germany, which is a lesser-known detail about her. Amina was born in Hamburg, Germany, on April 18th, 1983, making her 38 years old.
Amina's musical talent comes from her family, since both her sisters and parents were musicians.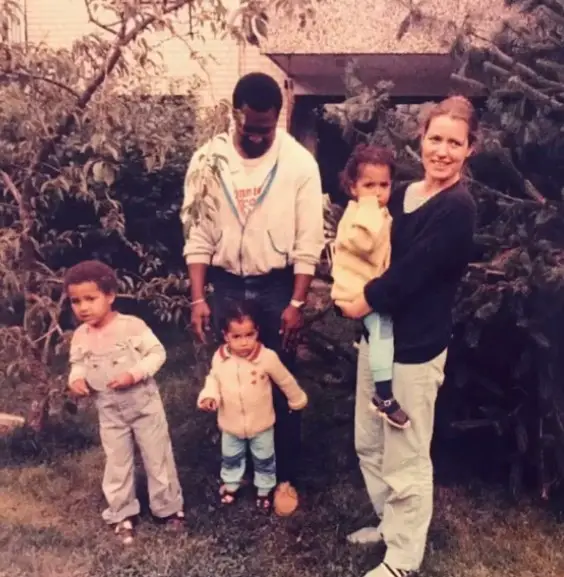 The three sisters came together to form the well-known female group Black Buddafly. Orrin Ennis, a producer, and manager found the soul and R&B trio in 2002. Under the name Choyce, Orrin signed the sisters to RCA in Germany.
Don't Miss: Hazel-E From Love & Hip Hop: Hollywood's Age, Net Worth, Surgery, Relationship Status
The group signed to Def Jam Recordings, an American multinational record label owned by Universal Music Group, three years later, in 2005. They collaborated with rapper Fabolous on hits including "Rock-a-Bye" and "Bad Girl" under the label.
Relationships of Amina Buddafly: Pregnancy, Children
Amina was formerly married to Peter Gunz, another well-known rapper.
In season four, Amina joined the cast of Love & Hip Hop: New York. Her secret marriage to Peter Gunz, another show star, is revealed early in the season in a spectacular way. 
The unexpected discovery takes a dramatic turn when Tara, Peter's 11-year girlfriend and mother of his children, reacts angrily to the news. The love triangle between the three characters received the show's biggest ratings.
Amina reveals she is pregnant with Peter's kid at the fourth season reunion. Amina gave birth to their daughter, Cori Pankey, on July 29, 2014.\
In the fifth season, viewers will see Peter's back-and-forth with Tara. The news of Amina's second pregnancy by Peter in Season 6 astounded audiences. Despite her original decision to get an abortion, Amina does not carry it out. Peter Gunz discovers Tara and Amina are both pregnant at the same time at the sixth season reunion.
Also Read: Insight Olivia Culpo's Professional & Personal Life
Amina welcomed her second daughter, Bronx Pankey, on August 9, 2016, two years after her first daughter Cori was born.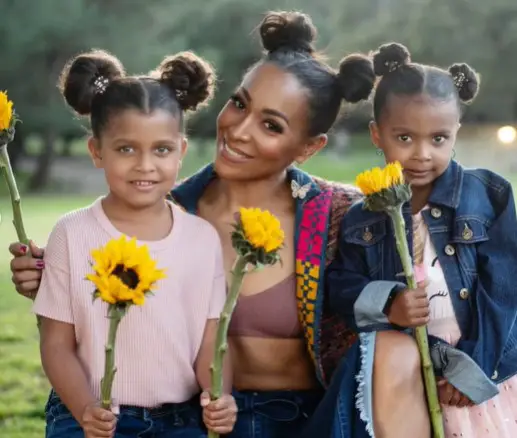 Amina reappeared as a supporting character member at the end of Season 7 and broke her relationship with Peter.
The viewers of Love & Hip Hop: New York adored the pair, and their love appeared to last forever, so when they announced their divorce in 2018, fans were astonished.
Amina's Currently Dating Anyone
The actress seems to be currently single. None of her IG posts or social media handles give any hint of relationships. The musician herself hasn't talked about dating anyone or confirmed any relationships. 
After her breakup with Peter Gunz, Amina dated entrepreneur, songwriter, musician, and producer Marty West. It's not clear when the duo broke up but they didn't disclose it to the public. 
Sometime later, Amina was rumored to be dating a fitness instructor, boxer, and actor Zion. Although, the pair never accepted the allegation or came forth.
Amina said she doesn't have a partner in an interview with Flaunt, although she is talking to and seeing individuals.
Social Media 
Amina has 2 million Instagram followers. The singer also has over 237K Twitter followers and over 155K Facebook followers. Amina also has a YouTube account with more than 56 thousand subscribers.
Net Worth
Amina's net worth is $600,000, from her singing career and appearances on Love and Hip Hop.
Her music was successful, and two of her most popular songs, Rock-A-Bye and Bad Girl, both featuring R&B legend, Fabulous, reached the top 10 on the charts.
Continue Reading: Love And Hip Hop: Hollywood: Everything About Moniece Slaughter
The singer was contracted to Def Jam for a long time and earned a lot of money during her time there. 
Around 2012, her music career began to stagnate, but it was also around this time that she entered the reality TV realm and began earning money from it.