Justin Duggar is married!
Counting On star Justin Duggar got hitched after he turned 18. Justin was dating or courting, Claire Spivey who was first introduced on TLCme's episode titled "A Quarantine Courtship" on 22nd September 2020. 
Now, the teenage couple is married!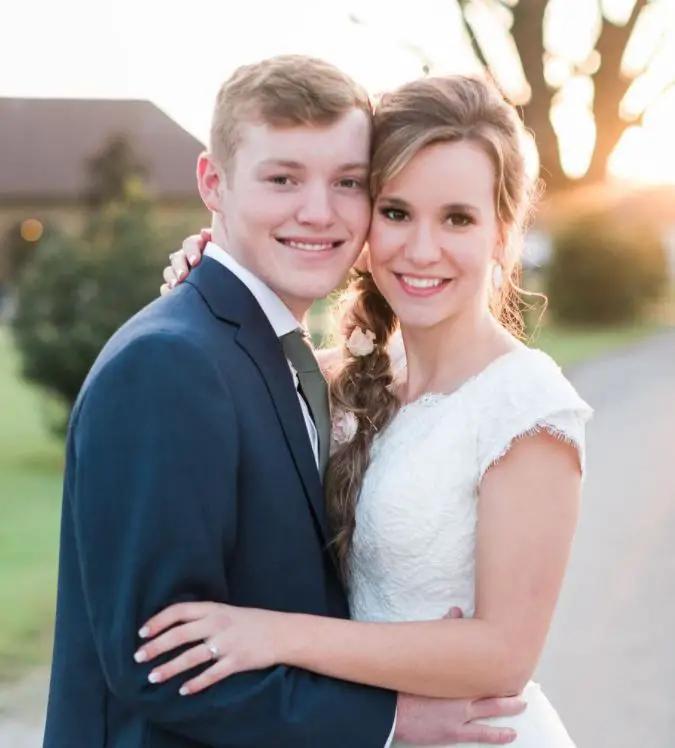 On 16th November 2020, Justin and Claire announced their engagement within an hour after celebrating Justin's 18th birthday. 
'There is nothing comparable to finding the one you are meant to spend your life with. We know we have found that in each other,' the couple said in a joint statement. 'We cannot wait to be married and are looking forward to a life together of faith in Christ, love for one another, and happiness!'
Justin took his Instagram to share the exciting news of his engagement with his followers. He wrote, 
'I will never forget the look on her face when I slid the ring on her finger. We look forward to the day that we get to begin the rest of our lives together!'
For the teenage lovebirds, things are moving pretty quickly. In September 2020, Justin and Claire only announced that they were courting (the Duggar's preferred term for dating with the find a husband or wife), and the engagement news and married news came along pretty quick. 
During an interview with US Weekly, Justin said, 
'God brought Claire in my life and I wasn't really expecting it, but he brought her along right when I needed her.

'Ever since then, I just knew that she was the one. Claire has a lot of good qualities and I can sit here and tell you all of them, but there are so many good things that Is see in her. I'm so blessed to have her in my life.'
Claire added saying, 
'Justin and I's families have known each other for over 20 years so before he or I were even born, and then we got connected last year.

'I'm really looking forward to the memories to come spent with him. I'm excited to see what the Lord holds for us in the near future.' 
Justin and Clarie's families are also close and known each other for more than 20 years. Justin got to know Clarie when he came over to spend time with his family near Claire's hometown in Texas. They were quickly drawn to each other.
On 26th February 2021, Justin and Claire exchanged their wedding vows in front of their family members. 
Justin, 18, and Claire, 19, are pretty young, but for the Dugger family, it's completely normal, as their fans know all too well.