The fan-favorite Peloton instructor Christine D'Ercole can, will, and said, "I do" to Brian Hicks. 
She took to her Instagram to announce her big day showing off her sparkler. She wrote, 
"It was a good day,"

"@therealbrianhicks You are my heart. And, It's about time. ♥️"
On Christine's 50th birthday, her boyfriend popped the question. Her fans and followers flooded her notification with congratulatory messages wishing for their bright future together. 
Her fellow instructor Kendell Toole commented,
ONG CONGRATS!!!! ❤️❤️❤️❤️❤️ OVER THE MOON FOR YOU!
Newlywed Ally Love chimed in,
"CONGRATS 🎊🎊🎊🎊."
It is unclear how long Christine and Brian have been together, but she has been with him since 2014. 
For the Peloton family, D'Ercole's engagement is the latest in a string of happy news. 
Let's learn more about the newly engaged couple in this article. 
Who Is Christine D'Ercole?
Christine born on 12th August 1971, hails from Downingtown, Pennsylvania. She studied BFA in Acting at Carnegie Mellon University from 1989 to 1995. In 2003, she started working as a Fitness professional at Equinox till 2009. 
In 2006, she also founded WORDSHOP™ IAMICANIWILLIDO. As of now, she is a senior instructor at Peloton since 8th October 2014. 
Parents & Siblings
Christine was born to her father, Victor Charles, and mother, Marjory Dercole. Her father was a marine, a regional manager of Pantry Pride Grocery Stores in Delaware County, in Pennsylvania. 
Sadly, her father passed away in June 2002. She misses her father every day, and on her Instagram, she often shares her moment spend with her father. 
On 20th June 2021, Christine wrote a heartfelt message on her father's 19th death anniversary. 
How has it been 19 years?
Today the anniversary of your passing falls on Fathers Day itself.
I miss you terribly.

We did a lot of Father-Daughter weekends when I was in Girl Scouts - building fires, hooking worms on fishhooks and catching sunnies, and canoeing at Camp Tweedale, somewhere in PA.
So today, in the spirit of celebrating my Dad, Victor Charles, I'll be on the water in the woods in a kayak, remembering him.
XOXO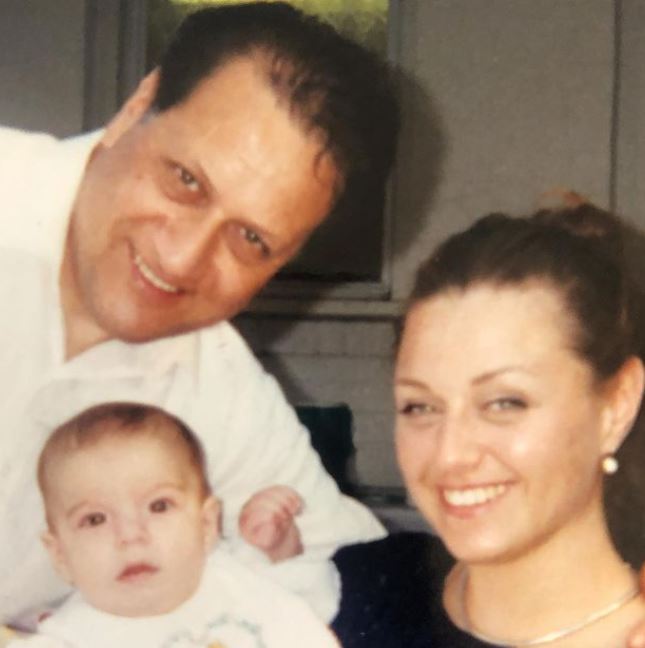 Thankfully, she has a mother by her side, and during their harrowing journey, they had each other. Currently, her mother lives in Lewiston, Maine, and recently, she had a knee replacement. 
Moving on, Christine has a younger brother named Matthew D'Ercole. 
Weight Loss & Undergone Surgery
Christine stands at the height of 5 feet 8 inches (1.73 meters). In 2020, she lost 30 pounds as she went through three major surgeries in six months. Although she has it firmly believing she does not need to lose weight when D'Ercole went through surgeries, she was like,
"yay, I've lost 30 pounds." 

"That's the old brain, that's my weird monkey brain kicking in that says that's better." 
In around March 2021, she was diagnosed with squamous cell carcinoma. She had to go through its removal and the reconstruction around it on her face smack in the middle. 
After her surgery, she was not allowed to move for the next three weeks due to while she had to sideline her training for some time. 
She talked about her surgery on Talk of the T-Town Podcast. The show host complimented her look and said she looked terrific despite having recently undergone surgery. 
"You look great, by the way. Our listeners can't see you because we're not a video podcast, but I can see you and you look terrific." 
Facts On Christine 
Christine has 178K followers on her Instagram account @iamicaniwillido. Meanwhile, she has above 6K followers on her Twitter account and above 13K followers on her Facebook account.
She has an estimated net worth of $1.5 million. 
Christine is also a mother to her 23-year-old daughter Victoria. On her Instagram handle, she often shares snaps of her daughter.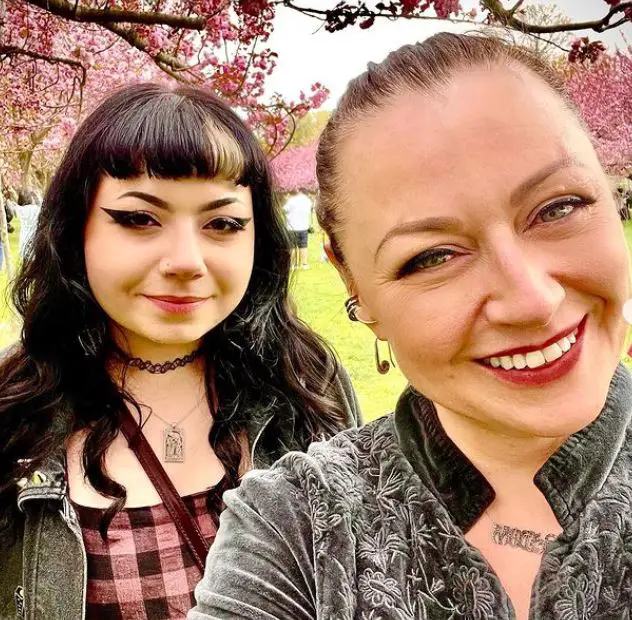 Christine's fiance Brian Hicks is an Of Counsel at Fenwick & West. He went to Redlands High School and later attended Stanford University, where he studied Law. He also studied Philosophy and Political Science at UCLA. 
Her fiance hails from Redlands, California, and currently lives in Brooklyn, New York.