Christophe Rull is a famous pastry chef and among the four participants of The Netflix show Bake Squad. He was born and brought up in Marseille, France. He had a difficult upbringing before discovering that cooking might be a therapeutic release.
He was raised by a single mother in a bad neighborhood with two of his brothers, and the only reason he didn't wind up with the wrong crowd was because of his father, Patrick Rull, a retired cop who remained involved in his life.
At the age of 13, Rull moved home with his father for good. Where food became a common topic of conversation. Because Christophe used to help his mother in the kitchen, he decided to do the same with his father, especially because they both liked to cook.
Christophe dropped out of conventional education after a few years to pursue a career in the culinary arts, and he soon found himself working in a Michelin-starred restaurant. After that, he progressively rose through the ranks, earning extraordinary talent and knowledge before embarking on a cross-country tour to educate others about the same. He even taught at Yssingeaux, France's National Superior School of Pastry. 
Finally, in late 2009, Christophe Rull took advantage of a chance to work in Las Vegas at the ARIA Resort and MGM Grand Hotel & Casino.
Christophe's Married Life
Since 2018, Christophe Rull has been married to Wilma Dizon Rull.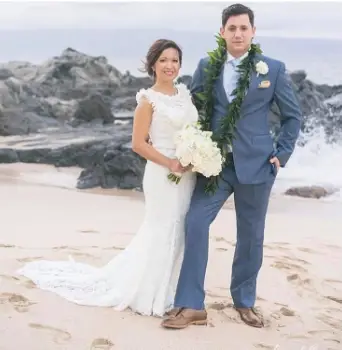 Both the pair and their separate social media accounts confirmed their engagement at the moment. On July 10th, 2018, Christophe and Wilma tied the knot in an outdoor wedding in Maui, Hawaii.
Wilma is a Filipina who was born in Manila. She holds a bachelor's degree in information and computer science from St Paula College Manila. She also worked as a property accountant for Ovation Property Management and as an accountant for the city of Oxnard Housing Department.
Peek Inside: Who Is Trevor Moore's Wife Aimee Carlson?
Christophe and his wife have no children, and in 2021, the couple lives in San Marcos, California. As demonstrated by her social media activities, Christophe's wife supports him in every career move.
Pastry Chef
Before marrying his wife, Wilma, in Hawaii three years ago, Christophe Rull left Las Vegas to work as the Executive Pastry Chef at Park Hyatt Aviara Resort Golf Club & Spa in San Diego California.
Christophe has earned the title of pastry illusionist because of his experience in the high-end food and beverage sector and the necessary talents and creativity. He has also proven his worth by winning the Food Network's Halloween Wars in 2017 and the Holiday Wars in 2018. He now looks to want to put his skills to the test on Netflix's Bake Squad.
Bake Squad on Netflix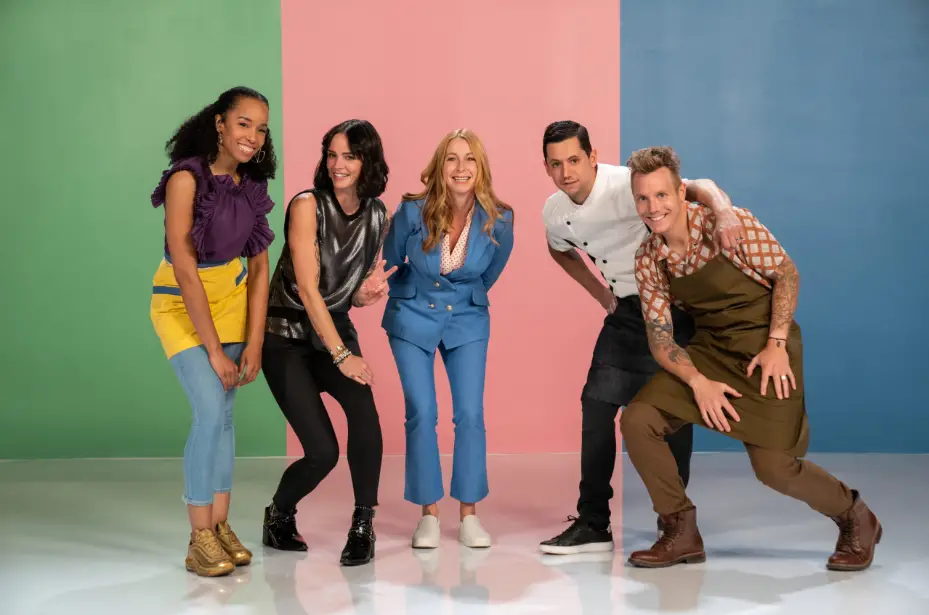 "Bake Squad," a real-life production, is one of Netflix's newest feel-good shows. Each episode features four confectioners hand-picked by chef Christina Tosi competing to see whose baked dessert would be chosen by a client to commemorate a special occasion.
Every exceptional creation is rich, attractive, innovative, and delectable and captures the spirit of the occasion.
Social media accounts of Christophe Rull
Christophe Rull's Instagram account, @christopherullpro, has 5,873 followers. He joined Twitter in July 2016 and has the handle @RullChristophe, and he's on Facebook as @ChristopheRull.
(Because he is active in virtually all of his social media, we can stay up to speed on his personal and professional life at all times.
Where is Christophe Rull?
In July 2021, the California native resigned from his employment at Park Hyatt to focus on honing his abilities at home in preparation for the World Chocolate Masters semifinals in Paris in October.
If he succeeds, he will represent the country he now considers his own. Christophe Rull hopes to be named World Chocolate Master in 2022, even though no American has ever held the title. He's also lately started teaching at Stéphane's Pastry Shop.
More From Us: Peloton Instructor Christine D'Ercole Is Engaged
One of Netflix's newest feel-good series is Bake Squad, a new reality shows that is equal parts hilarious, wonderful, and fiercely competitive. In each episode, chef Christina Tosi selects four confectioners to compete to discover which baked delicacy will be favored by a client to commemorate a particular event.
Every outstanding meal is rich, intriguing, innovative, and delicious and captures the event's spirit. Christophe Rull is one of the bakers and cast members on the Netflix program presenting the incredible masterpiece. Maya-Camille Broussard, Ashley Holt, and Gonzo Jimenez round out the cast.