Nepalese-American singer Arthur Gunn first came to national attention in the year 2020 after placing the runner-up finalist on the 18th season of the singing reality show American Idol. 
As a Nepali immigrant, Arthur made a huge impression on the people around the globe. 
What Is Arthur Gunn's Real Name & His Origin?
Arthur Gunn was born in Kathmandu, the capital city of Nepal. He was born on 24th October 1997 to parents Datram and Maiya with real name Dipesh Pokhrel (Dibesh means light).
His family consists of six members, including his three siblings; Rubi, Rupa, and Supriya.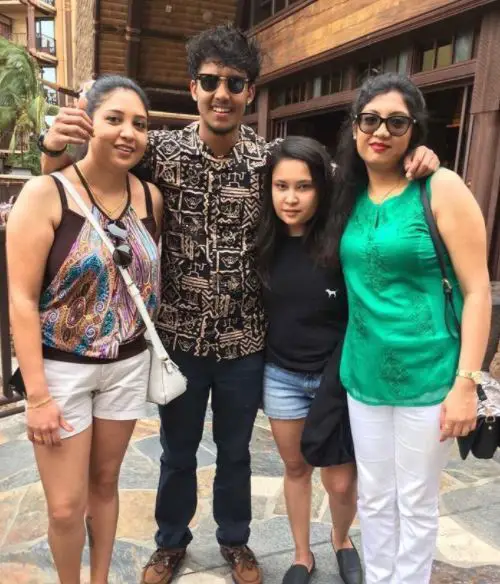 Despite having a family of musical background, Arthur was introduced to music at an early age. His mother also got him a guitar, and soon learned singing and playing. 
In the year 2008, his family moved to Wichita, Kansas; however, Arthur remained back till he completed high school.
After high school, he moved to Kansas in around 2014 and joined his sisters to stay with him.
Kansas Influenced Arthur's Music
After Arthur moved to Kansas, he was introduced to bluegrass and country music. He said, 
"I hadn't listened to those kinds of music before, but I was, like, pulled towards it."
Arthur also mentioned John Martyn, Nick Drake, Bob Dylan, Bukka White, Robert Johnson, Howlin' Wolf, Sonny Boy Williamson, Led Zeppelin/Jimmy Page, Joe Cocker, Mississippi John Hurt, and John Lee Hooker, who he cites as his inspiration and influences.
By 2013, Arthur became more serious about singing and was mentored in breathing techniques and enhancing his vocals. 
Released An Album Before An Approach To American Idol?
Arthur released his first album Grahan ("day and night, the sun and the moon") in the year 2018, and around the same time, he started using his stage name "Arthur Gunn."
Choosing his stage name, Arthur came from Arthur Rimbaud's influential French poet. Arthur said, 
"His words were so modern, and I thought his name Arthur would be a good stage name. A lot of people know me as Dibesh, but Arthur is easier to use as a stage name."
To support his album Grahan, Arthur also toured around Nepal, and by 2019, he released new songs including "Ma," "Khoj," and "Karnali (The River)." 
Golden Opportunity Waited For Arthur At American Idol
American Idol -- an American singing competition television series created by Simon Fuller, produced by Fremantle North America and 19 Entertainment, and distributed by Fremantle North America.
In 2019, Arthur submitted his audition online for American Idol's 18th Season. In December 2019, he was featured in a sneak peek for the show where he sang "Girl From the North Country" by Bob Dylan and "Have You Ever Seen the Rain" by Creedence Clearwater Revival.
After his audition, one of the judges, Luke Bryan, stated, 
"I think he might be the biggest star we've ever had on "American Idol."
Lionel Richie also compared Arthur's aura to the spirit of late singer Bob Marley. 
During Hollywood Week 2, for solo, he reprised his first audition song, "Have You Ever Seen the Rain?" by Creedence Clearwater Revival, with his own rendition. His own soulful rendition put out a magnificent show for the judges, and his Arthur delivery of the song moved Lionel Richie to tears.
"Well, that makes me cry," (wiping away tears) "I'm sorry, I just broke up there. I'm sorry."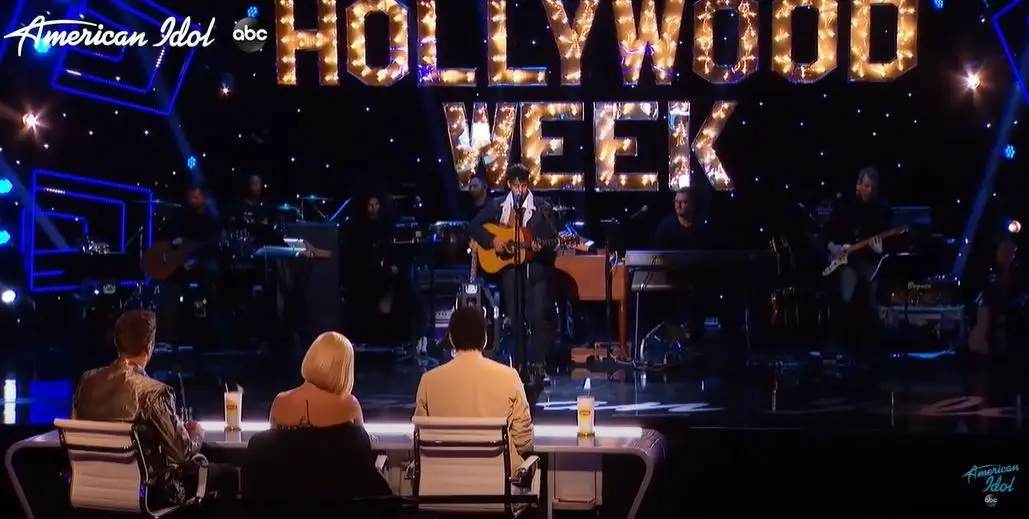 For the duet round, he partnered with Amber Fiedler. Arthur aced both duet and solo performance, advancing to Top 40.
In January 2020, for Top 20, Arthur performing sang "Is This Love?" by Bob Marley & the Wailers. His performance made the Judges easy to send him to the Top 20. 
With the COVID-19, the show's format was changed, and the selected contestants were sent home and were said to film all the on-air talent from their home.
Singing from home, Arthur sent his video performing a reggae version of John Denver's "Take Me Home, Country Roads." 
Arthur advanced on Top 7 and sang Samuel Wright's "Kiss the Girl" (1989) from The Little Mermaid and Bon Iver's "Hey, Ma" (2019). 
For the finale round, Gunn singing Gavin DeGraw's 2003 single "I Don't Want to Be" and Creedence Clearwater Revival's "Have You Ever Seen the Rain?" (1971). Arthur and Just Sam were announced as the top 2 finalists, with Just Sam winning the 18th season of American Idol.
Although Arthur did not win the show, he has cemented his status as one of the most promising musicians and is expected to be one of the music industry's important names. 
Arthur Gunn Up to These Days
Arthur recently released seven tracks EP called self-Titled. His self-titled can be found on Spotify, Itunes, and YouTube. In seven days of his album release, he received 42.3K streams through Spotify. 
However, it's quite shocking Arthur being a name on the international platform, is still an unsigned artist.