Today, the word Barbie Ferreira is associated with the chubby girl from HBO's series Euphoria who undergoes quite a transformation. After all, she plays quite a creative character (named Kat) with the ability to monetize the heck out of her niche fandom with some questionable taste.
In the show, her life changes with her sex tape leak on the internet, and let's just say that she turns this assumed weakness into a strength by being a cam girl with a hidden identity.
Gradually, Barbie's character finds fame on the internet through her erotic fan fiction and arousing contents of clips of herself for sale for those who love her body type. 
Barbie's Journey To Euphoria Is Personal
There's no denying Euphoria is one of the crucial projects from her career and a personal one. During an interview with MTV News in 2019, she didn't shy away from revealing on the deeper level to which she related to her character. Upon reading the script she reminisced,
Immediately after reading those sides, and I was like someone's in my head.I felt so closely attached to the character because Kat is so eerily similar to me in every way possible. She finds community online and finds it her safe space. I was very much like an invisible kid and people didn't even care to ask me to hang out. Online spaces made me feel seen and heard and in a way I think  that I understood with Kat.
And it's obvious through her statement that sometimes, art mimics life and vice versa.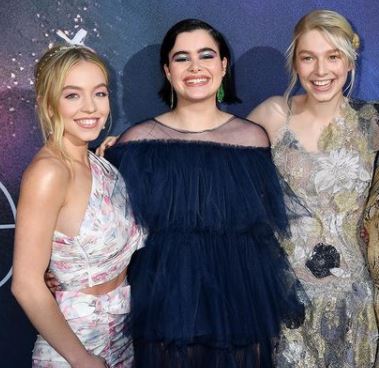 But she had a bigger journey before Euphoria happened, both the show and the state she is in today. Her realization towards reframing her notion of beauty and attractiveness started off during her teenage and the most vulnerable years of life.
Barbies Mother Is An Overlooked Part Of Her Life
Barbie was born into a family of immigrants with humble beginnings. Her mother Jana Seppe was born in RioBrazil and continued her passion and career as a chef from the start.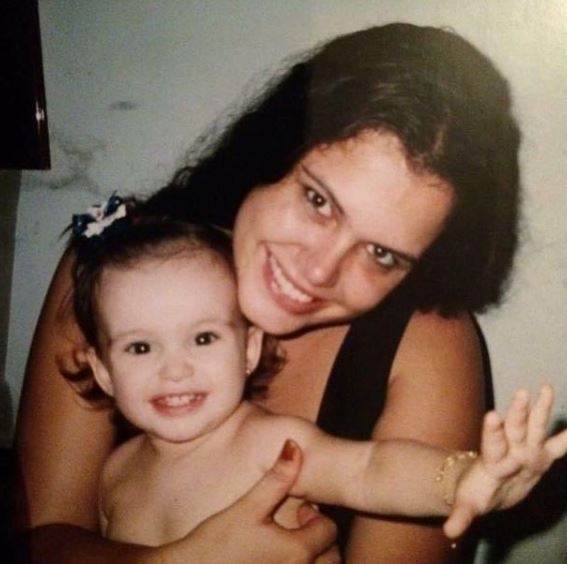 Interestingly, the actress was enlisted with really good values on being confident with one's body. Her mom is proud of the accomplishment Barbie has bought up for herself and on changing the stereotypical notion of beauty saying,
I think you and some other girls have opened up the whole new world on the fashion industry and I'm very proud. I like the way you carry yourself with pride.You don't have to be skinny to be beautiful.
In case you didn't know, the Euphoria star had a hard time while starting out as a model after turning 16 Thankfully, her mother's support became of the foundation of strength and her ways of embracing one's individuality no matter what norms the industry keeps about beauty.
Interestingly, Barbie's mom too was into modeling during her youth which does explain where the actress's career interest sprung from.
The Complicated Relationship With Body Positivity
Of course, in the changing media landscape, the representation of every gender, body type, and the condition is a growing crucial part. And body positivity echoes in every product and brand now. But Barbie is kind of weary of this trend where the intention to capitalize on a cause that doesn't really do much for the good of plus-sized models.
Body positivity within the fashion industry has equated to this thing where it's all clickbait, and I've seen people who conform to these beauty standards that a lot of fat people cannot relate to, kind of patting themselves on the back or really thinking of themselves as a hero when in reality... it doesn't stop there.
Overall, the 23-year-old artist believes the fashion and showbiz industry has a long way to go for a better and accurate representation of individuals for body positivity.