Blackpink is unarguably one of the biggest South Korean girl band members Jennie, Jisoo,  Rosé, and Lisa, formed by YG Entertainment. Previously, in 2012 YG Entertainment featured seven members before making a debut but ended up with only four members. 
The band has attained the highest position on Billboard's World Digital Song Sales Chart as one of the first female K-pop group to have four number-one singles.
Blackpink Merchandise
In those days, hardcore fans of music had to spend many bills to purchase a little piece of plastic called CDs, but now, basically, music is free to everyone. However, it is necessary to promote their music/album working their sweats and blood on it. The first option to reach out to fans is through a concert, but those who feel exhausted going on a crowd could go for merchandise. 
Likewise, Blackpink sells their merch at shop.blackpinkmusic.com. In their store, you can find a wide variety of clothes to accessories to a showpiece.
Recently, Blackpink released the song Icecream on 28th August 2020 with American Singer Selena Gomez. Within 24 hours, their song gained 79.08 million views. 
Not only that, but they were also able to make merch according to their song's theme. While listening and watching the video "Icecream," we get the summer vibe -- vibrant color blooming all over.
When you visit their store, you can find their album in four versions for $30. While purchasing the album, you can get a package box, hardcover photobook, postcard set, credit sheets, group poster, random photocards, random stickers, mounted photocards, and CD. Sadly, their fourth version of the album is sold out.
On their site, you can also find the digital album and digital single under different prices ranging from  $39.98, $19.98, to the lowest being $1.29. 
Recently, Blackpink's new merch is out in the store. Their song Icecream gives a colorful vibe of summer and full of life, and the same theme has been resonated on their merch. You can find shades, socks, caps, necklaces, stickers, sleep masks, t-shirt, hoodies, sports bra, fanny packs, keychains, scrunches, and many more.
Furthermore, other than accessories, you can also get an official merchandise gift card worth $25.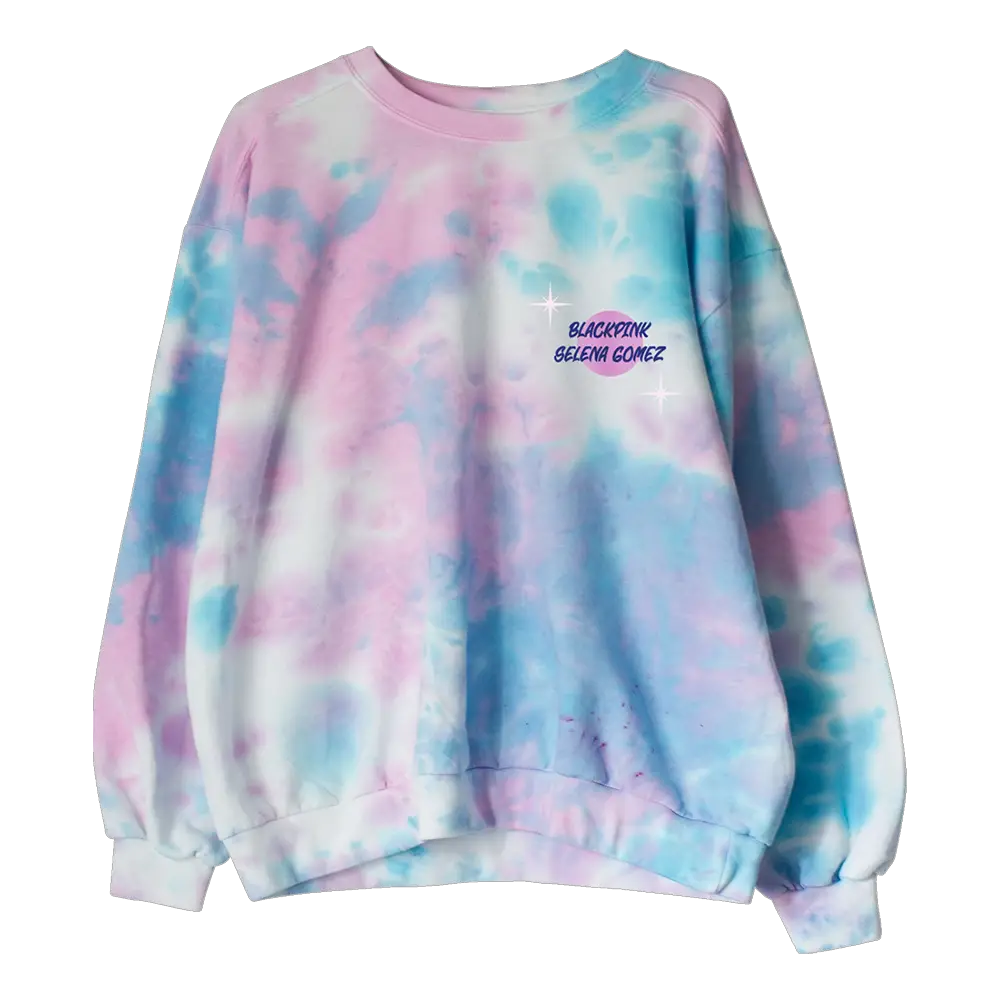 Worth buying the Merch?
Well, the fan who thinks it is worth buying the merch does some research before getting it. From our perspective spending $15 for an Icecream patch is not worth it, but on the plus side, they provide a digital album worth $9.99 with it. So, from that perspective, the purchase is kind of a bargain.
Other than the items what another thing attracts the fans and followers are their holographic themed sweatshirts. The sweatshirt is worth $65 with the digital album.
From my perspective, what attracted me the most while surfing through their merch store is their way of representing the products and giving the fans more than they asked for!