The 30-year-old actor, who is best known for his portrayal as Cato in 'The Hunger Games,' has been married to Lauren Dear since 2020 and revealed the tragic news that they had lost their baby on Instagram, saying he is "amazed" by her bravery and perseverance.
He wrote on Instagram beside a photo of his wife in a hospital bed:
"This woman's strength astounds me every time. I love you. @laurendludwig and your resilience through this just are one more of the countless reasons I love you. all the bumps life throws our way, we got this."(sic)

He added, "@laurendludwig I have gone back and forth on whether or not to post anything about this but decided we all need to start talking about the truth more."
Lauren on her Instagram explained she and her husband decided to speak publicly about their miscarriages.
"Last week @alexanderludwig and I had our 3rd miscarriage. I decided I wanted to share because I don't think it's a shameful thing to talk about," Lauren wrote. "I want to help others realize how common miscarriages are and how they aren't something to be embarrassed about. Going through this has made me realize, that I definitely am not alone. It's so common and yet, I feel it's not talked about nearly enough. If more of us talked about these things, maybe we would feel less alone and at fault. Information is power and I want to start sharing more of it."

"This will forever be a part of our story," Lauren added. "My hope by sharing this, if for no other reason, is for that one person reading this to know they are not alone ❤️"
Who Is Lauren Ludwig?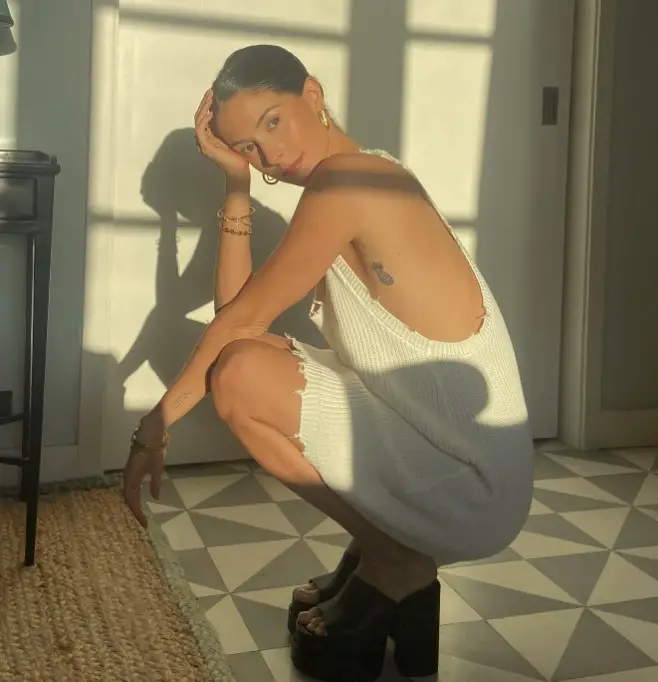 Lauren Ludwig based in Los Angeles age has not been revealed but she might be the same as her husband i.e., 30-year-old. 
Lauren Dear is a Canadian by nationality. She hasn't been in the spotlight much since Alexander's official revelation of their relationship. As a result, the specifics of Lauren's early family life remained a mystery.
Lauren's friends and followers, as well as those of her boyfriend, hope she will soon divulge more about her childhood in Canada with her family.
Lauren revealed on Instagram in August 2018 that she was mourning the loss of a family member. The Canadian beauty remained tight-lipped about their romance once more.
What Does Lauren Do For Earning?
Lauren appears to be a knowledgeable woman with a keen understanding of life. What distinguishes her is her broad educational background, which prompted her to forge her own personality.
Lauren studied Sociology at the University of Victoria and graduated with a bachelor's degree. She then attended Nanyang Technological University to study Economics.
The lady continued her studies at RED Academy, where she completed her Digital Marketing Professional diploma.
Check Out: Everything You Need To Know About Travis Barker's Son Landon Barker | His Age, TikTok, New Mom, Net Worth
Lauren, on the other hand, had already begun working during her time at the University of Victoria. She began her career with Porte Development Corp. as a Sales Administrator and Customer Experience Coordinator.
She later joined the Hands-on Health Care Clinic in Sydney, Australia, in August 2015. Lauren worked as a Receptionist and Administrative Assistant at the company. She joined Duskii after working there for six months.
Lauren began her career at Duskii as a Social Media & Marketing Specialist before leaving as a Sales Representative after one year and six months.
Lauren co-founded LAF Agency after returning to Canada, but only worked there for a year. She then went on to work as a Social Media Manager for LAYBACK.co.
Lauren's time in Vancouver also leads her to work as a Marketing Director for Cascadia Northern Air. She left her previous employment after more than a year and began working at VRAI.
Don't Miss: Bo Hopkins' Net Worth: "American Graffiti" Actor's Fortune Explored
Lauren joined VRAI as a Marketing Campaign Manager in October 2020. She was employed there on a full-time basis.
Lauren's salary as a Marketing Campaign Manager could be around CA$72K per year, though this isn't certain.
As a result, she may already have a sizable net worth as a result of her various endeavors.
Lauren & Alexander Ludwig Relationship History
Lauren Dear and Alexander Ludwig announced their engagement in early July 2020. Despite the fact that the pair shared a photo of themselves on social media, they never mentioned their dating history. As a result, when and how they met remains a mystery.
However, in the summer of 2020, the two began posting images of their time spent together. Furthermore, some of their admirers suspected Lauren was engaged to Alexander.
Alexander ultimately confirmed his engagement to Lauren on November 22nd. He wrote—after posting a series of photos —  "Goldilocks and Bambi live happily ever after… "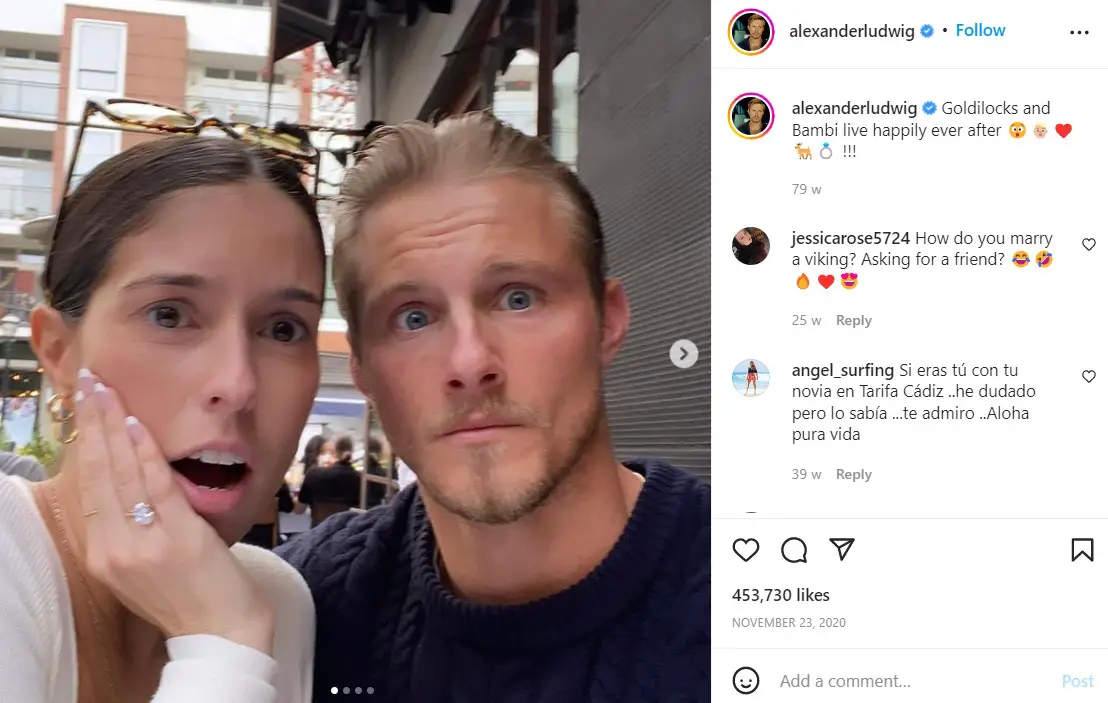 Lauren posted a photo of the two of them with the same caption, showing off her engagement ring.
Lauren and Alexander married a month after their engagement. The star revealed they eloped on top of a Utah mountain through Instagram. Their witness was the couple's dog.
Lauren praised 2020 for bringing Alexander into her life by posting a photo of them in a wedding dress on Instagram. She was, admittedly, better by his side.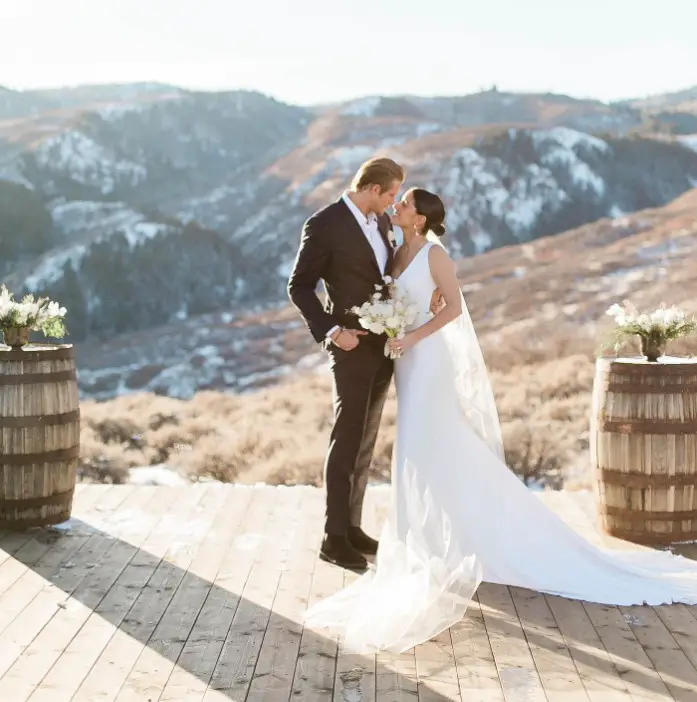 When it comes to former relationships, Alexander Ludwig made headlines when he was linked to his Vikings co-star Kristy Dawn. They, on the other hand, couldn't make it work and ended up breaking up.
Lauren's early boyfriends are unknown, and there is no information about them available.