Travis Barker is a well-known musician, songwriter, and producer. Merely to his two kids, he's just a dad!
After the Blink-182 drummer and Kourtney Kardashian made their relationship public, fans began to learn everything about him, including his son, Landon Asher Barker. 
Landon Barker stunned the world in his Dolce & Gabbana suit at Kourtney and Travis' wedding, but many people already know him from social media.
Travis Barker & Kourtney Kardashian Got Married
Kourtney and Barker began dating in January 2021 and were engaged in October. 
When Kourtney Kardashian and Travis Barker tied the knot in Italy earlier this month, it drew a lot of attention. The Kardashians star-tied the wedding with the Blink-182 drummer in front of family and a small group of trusted pals.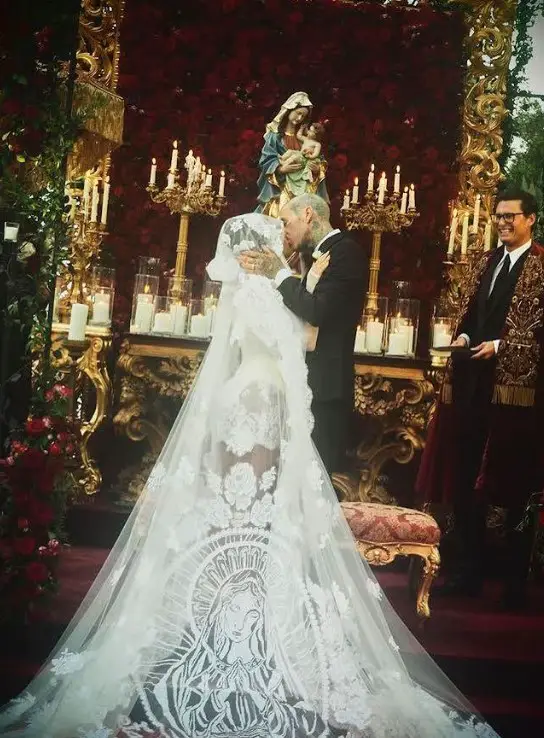 Travis' daughter Alabama Barker, stepdaughter Atiana De La Hoya, and son Landon Asher Barker, as well as Kardashian's three children with ex Scott Disick, attended the celebrations in Portofino and showed their support.
However, it was the latter that drew our attention. What should we know about Kourtney Kardashian's new stepson? Who is this young gentleman, and what should we know about him?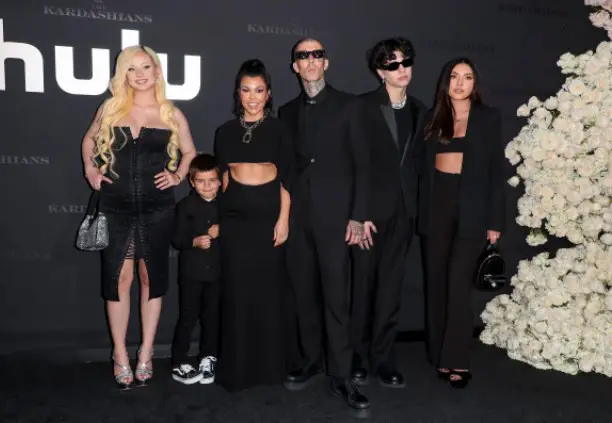 Who Is Landon Barker?
Landon Asher Barker, 18, is working on a musical career. Since 2018, Landon has been releasing R&B-inspired rap music under the moniker "OTG Landon." His moniker "OTG" stands for "on the grind," which means he's always working. The young singer gave his first-ever short gig at the Roxy Theatre in West Hollywood on February 26, 2022.
"Don't Need Her," "Trust," "I'm sorry," and "Holiday" are among the five singles he's released thus far. He most recently worked on a Machine Gun Kelly song called "Die in California" with Gunna and Young Thug. Landon's debut musical appearance is in this tune.
Check Out: Who Is Chanel Ayan? Meet The Supermodel Who Is Set To Appear On "The Real Housewives Of Dubai" (RHODubai)
The young rapper's musical abilities aren't restricted to singing and lyrics, his father Travis posted photographs of Landon playing the drums as a toddler in a birthday post on Instagram.
Landon was one of the featured drummers in Machine Gun Kelly's short film Downfalls High, alongside his father.
Meanwhile, he's pursuing a promising modeling career! Kourtney Kardashian, Kourtney's son Mason, Travis Barker, and Travis's daughter Alabama cheered on Landon as he walked the catwalk at the AMIRI Autumn-Winter 2022 fashion show on Feb. 8, 2022, according to Us Weekly.
What Is His Dating Status?
Landon hasn't been linked to anyone in particular yet, or if he has, he's keeping it under wraps. The 18-year-old seemed to be more concerned with his budding career and increasing social media recognition.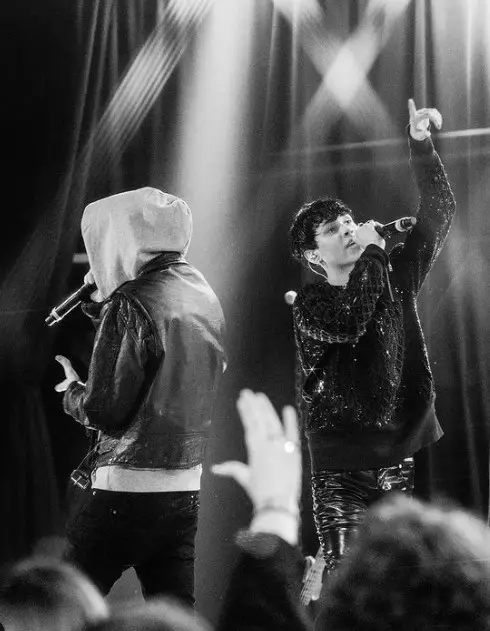 But it's only a matter of time before we see the younger Barker out on the town with a new flame since he has the looks, the name, the money, and the renown.