Haley Bennett, who starred in the film Girl on the Train, is dating director Joe Wright. The couple's relationship was revealed in January 2018, shortly after he divorced his wife, sitarist Anoushka Shankar.
Bennett and her partner have subsequently given birth to a daughter.
She's also talked about how she wants to raise their child and shared a lot of their lives on Instagram.
Joe Wright & Partner Haley Bennett
Although Joe Wright and Haley Bennett became intimate lovers in January 2018, they kept their relationship a secret until September of that year.
Bennett wrote her first post about her relationship in September of 2018. She shared a photo of herself and Wright kissing on Instagram.
She captioned the photo, "Cling to me, Joe, my happiness."
Welcomed Daughter Virginia
Joe's partner Haley made a lot of posts since her first one concerning her relationship with him. Her pregnancy was another topic she constantly discussed on Instagram.
In October 2018, it was confirmed that Wright and Bennett were expecting a child together.
Their kid was due in the winter, according to Page Six, and the actress was six months pregnant at the time.
Bennett shared many photos of herself revealing her baby belly in November 2018, including one where she is standing next to a sign that reads "bump."
She emphasized her and Wright's joy at the prospect of welcoming a child together.
Also Read: Who Is Mold Girl From TikTok? Woman's Dangerous Apartment Condition Goes Viral
"To be the vessel of this spirit ready to emerge has been an honor and a joy," she wrote. "We can't wait to meet this divine being created out of pure love." Also, tell your friends and family about VWW."
In several additional messages, Bennett referred to their unborn child as VWW. The couple didn't share the name of their daughter, Virginia Willow Wright, until much later.
Virginia was born in Brooklyn Heights on December 27, 2018.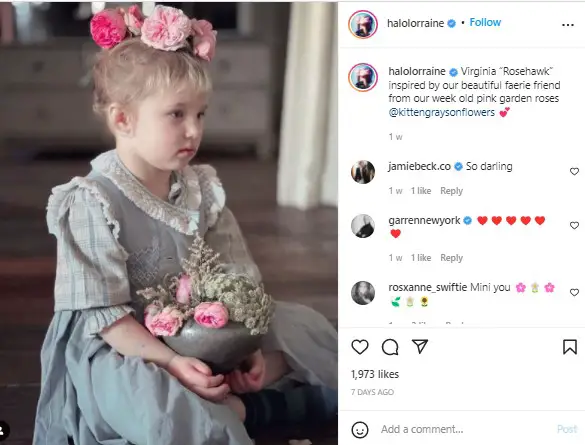 Joe Wright & Ex-Wife Anoushka Shankar 
Prior to his relationship with Haley Bennett, Joe Wright was married to Anoushka Shankar, a sitarist, whom he married on September 26, 2010.
 The couple welcomed their first son named Zubin Shankar Wright, in February 2011, less than a year after their marriage.
Anoushka gave birth to her and Joe's second son, Mohan Shankar Wright, in February 2015, bringing their family of three to three.
On September 26, 2017, the couple celebrated their seventh wedding anniversary. She shared a photo on Instagram to commemorate the occasion.
In the captions, she wrote, "I love you, Joe." "I adore the life we've created and continue to create together."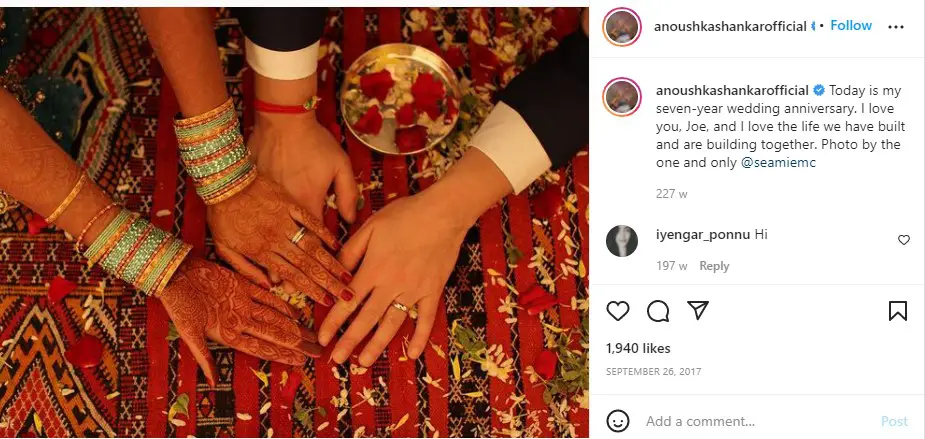 Unfortunately, their relationship was short-lived.
Wright wrote a post just days after the news of her relationship with Bennett broke, in which she alluded to her failing marriage with her husband.
In May 2018, she filed for divorce from her spouse, citing adultery as the reason. Their divorce was finalized in the year 2019.