It was quite a surprise when Amber Rose came forward with accusations of her partner, music executive Alexander "AE" Edwards, cheating on her. 
It was even more surprising when she revealed that Alexander had cheated on her with at least 12 different people. 
But that surprise didn't come close to when Alexander admitted to the accusations, blaming it on his "nature." 
Alexander "AE" Edwards Responds to Amber Rose's Cheating Accusations
On Wednesday, Amber took to her Instagram Stories to reveal her partner's infidelity.
"I'm tired of getting cheated on and being embarrassed behind the scenes," she wrote. "All 12 of y'all bums (the ones that I know of there's probably more) can have him."
"I can't be the only one fighting for my family anymore. I've been so loyal and transparent but I haven't gotten the same energy in return. As for him… The lack of loyalty and the disrespect is ridiculous and I'm done."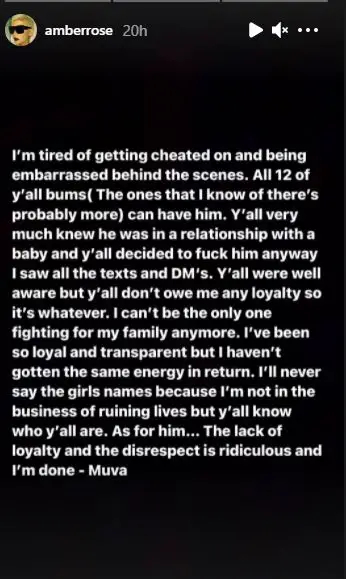 Less than a day later, Alexander came forward to admit to cheating on Amber. 
"I mean, she texted me like, if I apologize publicly and all this sh*t, you know, she love me but I don't want to keep doing that to her," Alexander said while speaking with two other men about the situation. 
He continued, "I know that I could stop. I could give her a good, solid six months and just really like, deprive myself of my true nature for as long as I can take it but I don't want to live that like."
Interesting Read: Everything About Kwame Ferreira: Supermodel Lily Cole's Partner Is An Entrepreneur
During the conversation, the host said that Amber shouldn't have aired out Alexander's business. As Alexander agreed to the statement, he added that Amber should just be angry with him. 
The music executive also admitted to gaslighting Amber and being narcissistic towards her questions about his infidelities. 
Alexander and Amber share a baby together. They welcomed their son, Slash Alexander Edwards, in October 2019.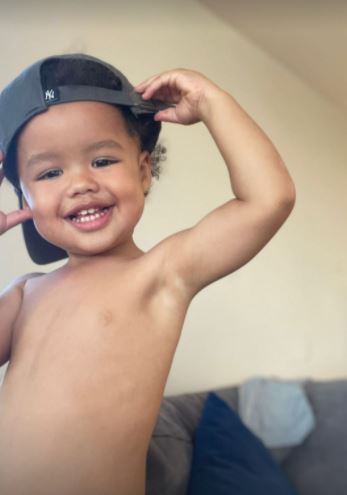 They welcomed their baby two years after the two started dating. 
Who is Alexander "AE" Edwards? 
Alexander "AE" Edwards was born on September 21, 1986, in Oakland, California. 
He is a music executive and the founder of the record label, "Gloryious." In 2018, he joined Hip Hop Def Jam Recordings, contributing as the VP and A&R.