'Big Sky' star Kylie Bunbury is pregnant with her first child! 
The Canadian-American actress announced that she was expecting a baby on Tuesday as she posted a thread of maternity photos with her husband, Jon-Ryan Alan Riggins. 
Both the wife and husband cradled Kylie's obvious baby bump in the pictures taken on a beach in Maui, Hawaii.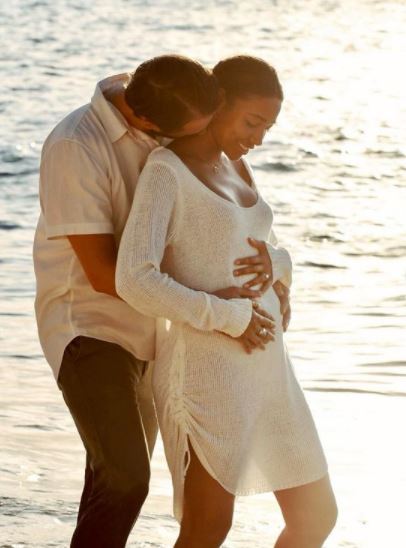 The caption read, "Life is a series of awakenings, this is our greatest one yet"
Jon-Ryan Alan also took to his Instagram to announce the news as he said, "Stoked to announce that the Riggins Fam will be growing this year!"
Kylie Bunbury and Jon-Ryan Alan Riggins Relationship
Kylie got engaged to Jon-Ryan on April 8, 2018. Her then-boyfriend got down on one knee during their trip to the Bahamas. 
Interesting Read: Who Is Dave Carraro? Know More About The Star Of 'Wicked Tuna'
The actress announced this news on her Instagram as she posted pictures of her with the ring and the caption said, "4.8.18 (heart emoji)"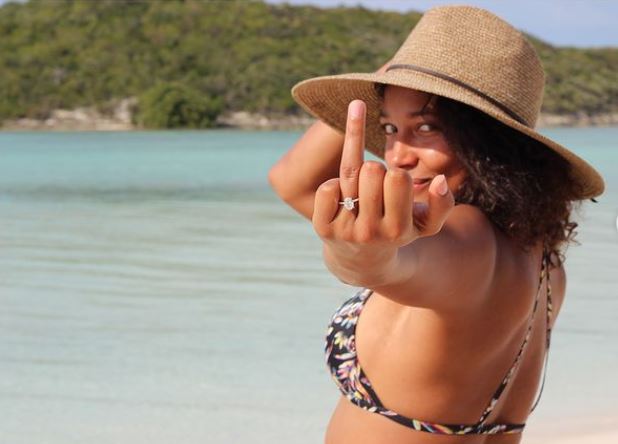 It was two years later that the couple got married on New Year's Day of 2020. Kylie let people in on the happy news by posting a picture of the two from their wedding that took place in Portugal, with the caption, "Roaring Love * 1-1-2020"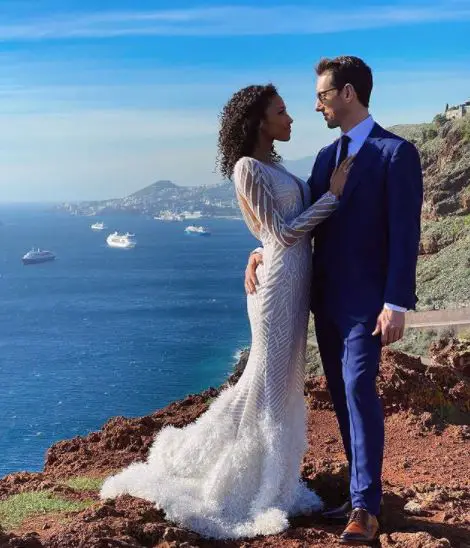 Some days later, the actress took out some of her time to talk about her wedding and her feelings about being married.
"There are no words to quantify how truly remarkable and enchanting our wedding week in Madeira was!"
"To ring in a new decade and celebrate our Love, with our closest friends and family has filled & expanded our hearts in ways we will never forget!" - Kylie Bunbury on her Instagram post in January 2020
She continued, "So grateful for this life, for this Love, and for the souls that continue to color our world with magic. Bring on the roaring 20s...I'm a wifey now!"
Who is Kylie Bunbury?
Kylie Bunbury is a Canadian-American actress widely known for her role of Cassie Dewell in the ACB crime drama series, 'Big Sky.'
She was born on January 30, 1989, in Hamilton, Ontario, Canada. Her father, Alex Bunbury, is a Guyanese-Canadian footballer. Her mother, Kristi Novak, is an American with Polish and Swedish blood. 
While You're Here: Getting To Know Megan Batoon From Netflix's 'The World's Most Amazing Vacation Rentals'
Kylie grew up in England for two years and spent seven years of her childhood in Madeira, Portugal before moving to Prior Lake, Minnesota, US. When it comes to siblings, the actress has two younger brothers, Logan and Teal.
Kylie first started out her career as a model but her agency suggested acting to her. That was how she landed her first role as Kathleen in the series, 'Days of Our Lives.' 
After that, she made appearances in 'Prom' and 'The Sitter.' In 2013, she went to play Eva for the science fiction television series, 'Under the Dome.' 
Kylie also starred in the Netflix miniseries, 'When They See Us,' in 2019, portraying Angie Richardson. In 2020, she joined the cast for the Sky TV adaptation of 'Brave New World.' It was the same year when she became a part of 'Big Sky.'