Asa Akira (real name Asa Takigami) is a familiar name in the entertainment biz and quite a legend in the adult entertainment arena. Her cameo in Family Guy's Emmy-winning 2017 episode will suffice the former performer's legacy.A native of Manhattan, her ancestral lineage lies in Japan, the land of the rising sun, and her stage name comes from the classic anime Akira, explaining Asa's love for her roots. 
Honored with Best Female Performer Of The Year back in 2013, the performer is still affiliated with one of the streaming giants, i.e.p***hub, in 2020. She has her own podcast now, product line, and is already a baby mother since 2019.
However, before and after making her mark in the industry, Asa had her up and downs which rarely do few people know about. And let's say that some of them are truly heartbreaking.
Asa Was Molested At A Young Age
Perverts are everywhere, and in Japan, they are called a specific name called "Chikan." This Japanese term refers to the people who take advantage of packed railways by groping, molesting other passengers in trains. Since trains are jam-packed and victims mostly avoid making a scene, making this a perfect condition for "chikans" to molest someone.
Sadly, Asa has been through an unpleasant confrontation with one of such Chikan. Back in 2011, during an interview for KassemG YouTube channel, she shared about this horrendous experience, reminiscing,
I was riding the train by myself and it was very crowded. And I was pressed up against this guy who just grabbed my crotch very hard. I looked at him and he was looking into my eyes which freaked me out even more. So, I got off at the next stop and got on the next train.
To make matters worse, Asa was only 11 at the time, merely a schoolgirl.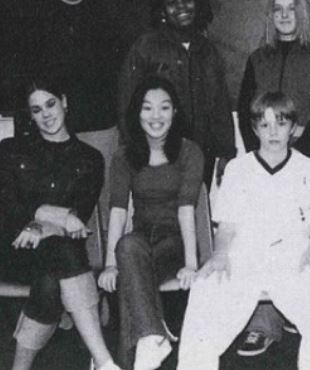 Although she was born in Manhattan, New York, the adult star moved to Tokyo after turning nine. However, her Japanese immigrant parents decided to relocate to the US after she turned 13 years old.
Asa's Parents Weren't  Happy With Her Career Choice.
Let's say that it's rare to find any guardian being totally ok with their child getting into the adult industry. A 2016 video segment of Wood Rocket is living proof of the difficulties adult performers had regarding sharing info on their occupation with family members.
In the interview clip, performers like Riley Reid surprised viewers, saying even her grandma was okay with her getting into the adult arena; many others were on the list whose parents eventually found out about their job. On an interesting note, performer Mickey Mod's niece thought she found his doppelganger while she was actually watching one of his adult videos.
Although the 35-year-old star is still on good terms with her parents ( and lives third blocks away from them), Asa shared how her parents wish her career choice was something other than p***-related but still love her despite some differences.
My parents are pretty old fashioned people, but at the same time, it's like they don't love me any less.
She's another adult actress on the list who broke the stereotype of girls in the p*** industry about female performers being sexually abused during childhood or coming from a turbulent family. Asa comes from a reputed family as her grandfather served 45 years as a Japanese diplomat, whereas her dad is a photographer.
Although she went into her first p*** shoot without talking to her parents first, it's nice to know that her parents still have her back and are okay with her decision now.
Harassed By Her Fan
There is a big gap in the entertainment business between what's real and what's not. Just because Brad Pitt throws in cool punches, gets cool wounds in Fight Club doesn't mean he loves to get wounded like Tyler Durden in real life as well.
In 2017, adult performer Sunny Lane quoted, "People think that because we're sex workers it's okay for people to talk down to us, belittle us, or abuse us,"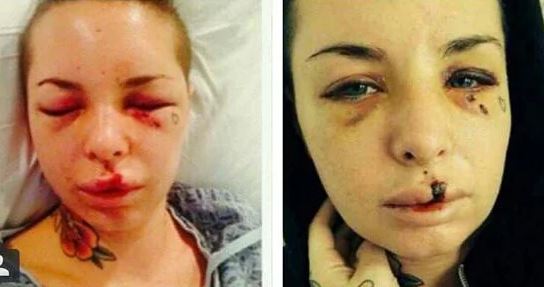 The article from TheDailyBeast where this line was featured was written by an adult actress Stena Shaw where she recounted several abusive activities adult star face in their line of work. She made a strange argument in the article writing,
Public perception changes once a girl has been labeled a p*** star. Suddenly she's expected to be constantly sexual, a real-life embodiment of her on screen performances—always DTF and hardly a woman at all.
As a result, Asa's experience during her earlier days in the arena of p*** only proved it more. During Asa's Reddit Q&A session from 2017, one of her fans asked if she had any confrontation with any creepy fans. The New York native went on to reply by recalling a time when a young guy grabbed her breasts in the airport, taking it for granted that it was ok just because she was a adult star.
Right after this incident occurred, she shared how deeply it hurt her to the verge of tears as she didn't want herself to be objectified. 
Thankfully, this was the only time such an unfortunate event occurred ever since she entered the adult industry.