Will Poulter and Florence Pugh spent the weekend together. The 26-year-old actress and Poulter were photographed on the beach in Ibiza, Spain, according to photos obtained by the Daily Mail on May 23.
Pugh is seen in the photos wearing a light blue bikini with gold necklaces and adorned with several other accessories. Poulter, on the other hand, was wearing black swimming trunks.
The British actors were spotted laughing with friends in the waves. Later, the Maze Runner: The Death Cure star was seen stroking the Black Widow actress' back in one snap and speaking near the group's beach daybed in another. They were also seen on the beach sipping cocktails.
The stars were in Spain to celebrate Harris Reed's birthday, which Pugh also documented on Instagram. 
Pugh and Will Poulter were co-stars in 2019's film Midsommar.
Fans were overjoyed to see photos of Florence Pugh and Will Poulter. 
Twitter users shared their delight at seeing Florence Pugh and Will Poulter together shortly after their photos became viral on the internet.
Many people were also shipping the two, while others were ecstatic that Pugh was apparently not dating Zach Braff.
do I think florence pugh and will poulter are dating? no. would I support of them if they were? yes bc anything is better than that expired man. they're probably just two friends having fun and I'm all here for it!!! pic.twitter.com/ZLBAzczEaO — sophia (@hellopugh) May 23, 2022
Are Florence Pugh and Zach Braff still Together?
It was in April 2019 when Florence Pugh and Zach Braff spurred romance rumors when they were caught holding hands in New York City.
The couple didn't publicly confirm their relationship until December 2019 and have kept it quiet since then.
In January 2020, Braff addressed the claims in public, gushing about his girlfriend on her birthday. He called her a "beautiful human being" before lavishing praise on her. He wrote on Instagram:
"I am so lucky to know you. And the world is so lucky they get to witness your incredible talent."
However, the two have been criticized on social media due to their age difference. Florence is 26 and Zach is 47 years old.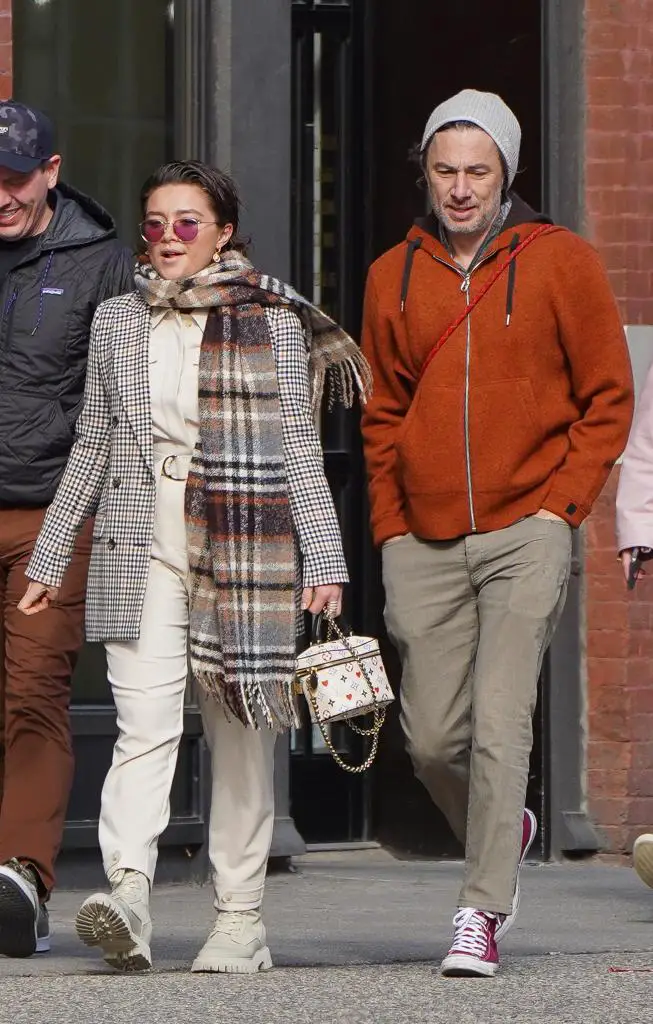 The Little Women actress also defended her relationship with Braff by responding to a rude remark directed at the Scrubs actor.
Braff commented with a prince emoji on one of Pugh's Instagram posts, to which one of the users replied:
"You're 44 years old."
To this, the actress replied:
"And yet he got it."
As time progressed, the Black Widow actress became more vocal about their relationship.
"I have the right to hang out and be with and go out with anyone I want to. I've always found this part of what people do really bizarre. I'm an actor because I like acting and I don't mind people watching my stuff, but people have no right to educate me on my private life."
More from us: 
In a June 2021 interview with The Sunday Times, she also hinted that Zach may not be the "expected" person for her to fall in love with..
"It's my life, and I'm not doing anything to please people or to make it a better headline or story. I want to also be a person! It's so weird to me to go on to someone's page and s—t on it."
Florence Pugh used Instagram to wish her boyfriend Zach a happy birthday in April 2022.
Since Pugh was seen spending time with Will Poulter in Ibiza, it's unclear whether the two are still together.