Actress Storm Reid is perhaps best known for her portrayal of Zenday's on-screen sister in HBO's critically acclaimed series Euphoria. She graced her talent in the show portraying Gia, who supports her sister during her most vulnerable times.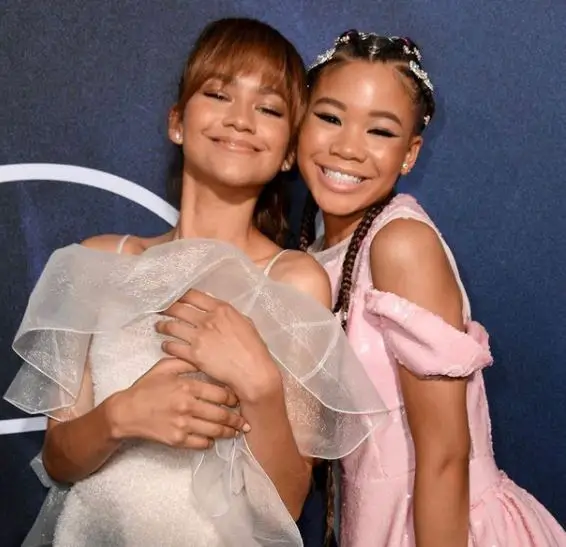 And this isn't the only role where Storm graced her talent; after all, her venture in the entertainment world started at the age of 10 with A Cross To Bear(2012).
But, through this rising career, there is someone in her life who she owes it all to, and it's none other than her mother, Robyn Simpson.
Storm's Career Path: From Arthouse To Franchise
Storm had made up her mind to be an actress at the mere age of three and shared with her mother about her dream to be a superstar. 
For the sake of making her dream come true, Storm's mother decided to move the family to L. A when she turned nine.
The risk of moving to another city was fruitful as her dream started taking shape after a breakout role in Academy Award-winning gem 12 Years A Slave (2013).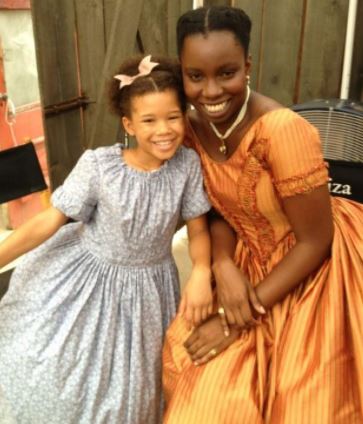 After this, Storm received several minor roles in series like NCIS: Los Angeles (2014) and Chicago P.D (2015). She has starred alongside A-lister like Oprah Winfrey (A Wrinkle In Time) and even managed to land a part in rapper Jay-Z's video for the track "Family Feud." 
And the accomplishment doesn't stop here as in 2021; audiences will be seeing her share screentime in DC's superhero franchise The Suicide Squad.
Storm's Mother: A Bond Of Love & Career
Robyn Simpson and star daughter Storm aren't just a mother-daughter duo; they are business partners. Together, Robyna and Storm are founders of a multi-media production company called A SEED & WINGS PRODUCTIONS.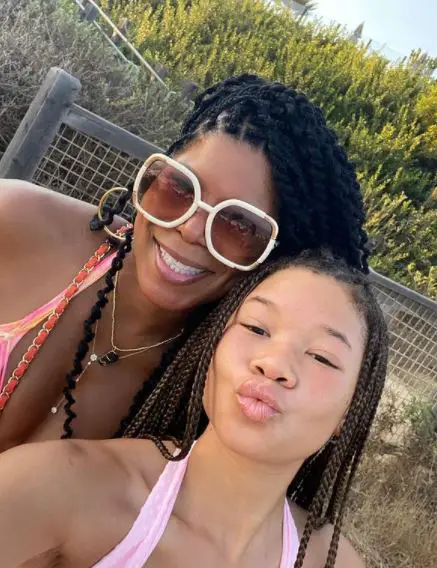 However, this business venture started just recently as per its official Insta page. After all, their company officially produced their first project in 2020 and has been offered another three projects.
Interestingly, though, Storm's mother has no problem if she ever chooses to quit acting and move towards another venture; her mother just wants her to be happy in whatever she is doing. During an interview with TeenVouge in 2019, she shared,
My mom has always said, if I didn't want to do it [acting] anymore then I could just quit, but I haven't wanted to. I feel like that's everyone's outlook. As long as I'm happy, that's what matters to them.
Both of them share the same political values as well since Storm, and her mom are inclined towards democratic reforms.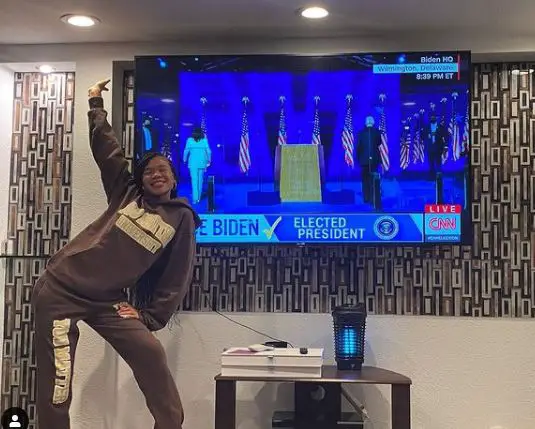 Interestingly, this year, she voted for the first time, for Biden as expected. Their excitement when Biden won the 2020 Presidential was apparent through the series of stories and posts both of them shared on their respective Insta profile.
Storm's Mother Is Kinda Religious
If you come across Robyn's Insta bio, it reads "Through Christ All Things Are Possible ~ "I'm a witness." It's one of the verses from the Bible which the actress's mother resonated to maybe on a deeper label.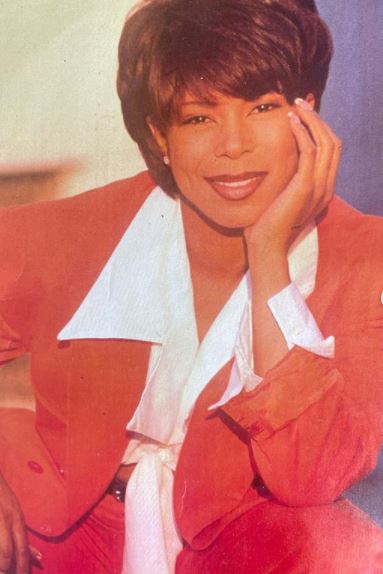 And you won't be surprised to come across her post caption's where God, prayers are listed out once in a while.
So yeah, a progressive with a touch of faith, that's Storm's mother for ya!
Who Is Storm's Father?
Several outlets claim a person named Rodney Reid to be Storm's father, but no verified information exists on this. On top of that, her mother omits Ried in her surname, raising questions if the two have separated.
To date, Storm rarely mentions her father on social media or in interviews. So, for now, the star officially confirms it herself; we can't say who her father is.