If you are an avid follower of car transformation, show Goblin Works Garage, you would have no problem identifying Helen Stanley. She is a Car Customiser and confessed Boy Racer who has been able to do an incredible job on the show.
Helen has also displayed her passion for cars in other shows such as Motor Pickers, I'm Not Driving That with Ali-A, and World's Greatest Cars.
More than a car and motorcycle guru, Helen is also a fashion blogger and has worked in fashion for ten years. From both the work, she has attracted all the glitz and glamour.
Let's take a look at this piece to learn more about Helen!
Facts On Helen Stanley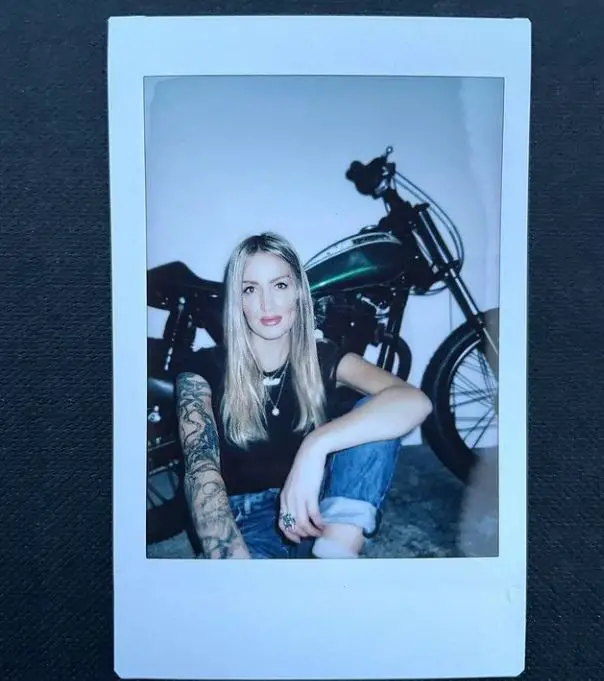 Helen Stanley was born on 7th April 1982 (making her Aires) in the US. 
She has not disclosed information about her family to the public. 
She stands at the height of 5 feet 5 inches (1.65 meters). She has carved an interesting full hand tattoo. 
Before entering into the world of cars and motorcycles, she worked as a fashion blogger and created Helen's Wardrobe. 
Helen's wardrobe focused on designer, high street, vintage, and alternative fashion.
Her success in fashion motivated her to start a customs shop. She founded Skulls & Pistons Garage. Her shop specialized in restoring and customizing classic British Cars. 
"As a fan of classic cars, I obsess over BMW E30s, M1s, Audi Quattros, Sierra Cosworth RS500s, the 70s, and 80s rally cars and touring cars. I'm a big fan of the progressive nature of the Japanese and American car scene and I strive to inject more of that passion, innovation, and brave approach into custom car culture in the UK."
Eventually, Helen decided to dive full time into her passion, reimagining, and customizing classic cars. 
As of now, she works on a selection of custom builds and documents those, as well as her lifestyle on the custom car scene, through Instagram and YouTube.
Talking about her love life, Helen is rumored to be dating Anthony Partridge. He is also from the same field as Helen, and like her, he is also very passionate about motorcycles. 
On 15th December 2020, Helen posted a picture with Anthony; however, neither of them have confirmed nor addressed the rumor. 
Moreover, in the comment section, one of her followers commented, saying they should get married, and Helen replied, "I am married to my cars."