Several decades ago, when Mario Dedivanovic started his journey as a makeup artist, things were different. He was holding himself back during that time as he faced constant mockery and rejection.
Mario has summoned the courage to come out as gay and tell the people; there has been no looking back. He went ahead at a stage with pure joy and happiness and publicly came out as gay after nearly 20 years of being in the field. 
Mario has become a positive role model for those young gay people who can look up to him. 
Proud & Vocal About His Sexuality
Mario Dedivanovic finally became vocal about his sexuality on 18th November 2019. On the day he was awarded the Artistic Achievement Award at the 2019 American Influencer Awards where he proudly opened up about his sexuality.
'I stand here for the first time in my life a proud 37-year-old gay man.' 
"I finally feel that bright light that I've been dreaming of my whole life is pouring from my soul around my body and it's mine."
Mario also shared his story on how he suppressed his dreams, feelings, and creativity, trying to be invisible, so no one would actually know his true feelings. He further added, saying he was traumatized to be himself, ashamed of how he was born and lived his entire life in fear.
Now, when the world is largely accepting the LGBTQ+ community, it does not mean it is easy for Mario to come out openly without carrying fear. 
However, Mario is not alone in such types of struggle as the 2018 Human Rights Campaign report found that LGBTQ+ youth face high rates of depression. 
To motivate those, Mario gave a speech saying, 
"I'm asking you all to open your eyes, to open your hearts and your souls because so many of our little boys and girls around the world are growing up in pain and fear like I did, thinking of killing themselves every single day like I did, because they are different, and they are scared to be themselves because their culture or their family judge them and shame them," he said. "Little kids are scared that their parents and their uncles, aunts, and cousins, their family will not accept them because they were born different. We are not different. We all bleed the same, and we are all equally deserving of the right to feel happy and to feel loved."
Mario's mother and sister were also very supportive of his come out, and his mother proudly said, 
'Mario, from this day forward, you are never again to live in shame or fear and to be afraid of who you are and what you think and who you love, because you are perfect. You are beautiful, you are powerful, and no one can ever say or do anything to take that away from you.'
What His Family Think About His Career As Makeup Artist
Mario Dedivanovic loved fabricating himself with fragrances when he was young and soon turned his passion into a serious career. Luckily, he got a job at Sephora, a French multinational retailer of personal care and beauty products. 
So, how did his interest turn in another direction?
Once one woman approached him to help her select lipstick, and after the incident, he became obsessed with makeup. Though it took him some time to find his niche, he took pretty much any makeup job he could get after he found it. 
While climbing the ladder as a makeup artist, he was hired to do the makeup for an American news anchor, Julie Banderas. Soon, he showed his magic of makeup for Miss Universe and Miss America pageant winners, Ariana Grande, Kate Bosworth, Kim Kardashian, Chrissy Teigen, Demi Lovato, and many more. 
Mario has also collaborated with Kim's KKW cosmetic line called 'KKW +Mario. Moreover, Mario had also conducted The Masterclass, which was held in various cities all over the United States. 
After being in the field for nearly 20 years, Mario has launched his own product, "Makeup By Mario."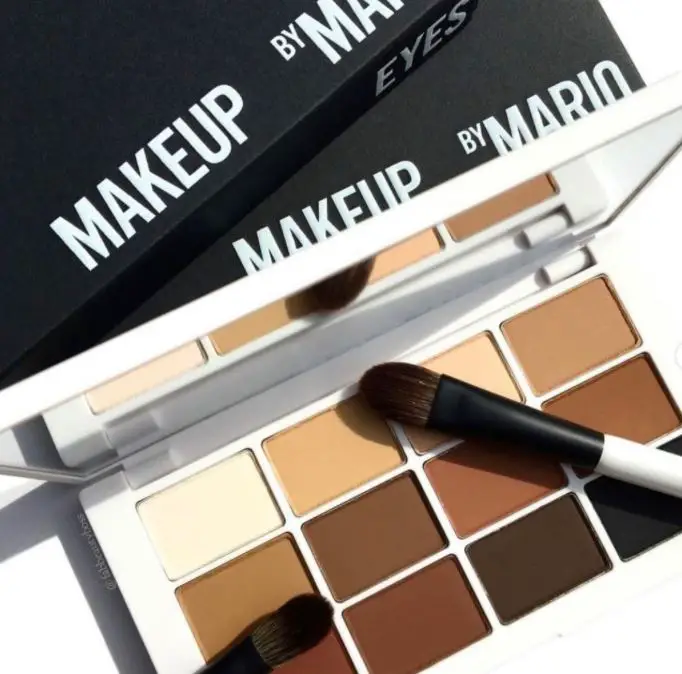 Now, let's find if his family supported his career as a makeup artist. Mario shared that his mother and sister tried to deter him from pursuing a career in makeup but now, they fully support him.
Mario's Net Worth 
Mario has a different earning source like his makeup career, collaboration, partnership, and endorsements. 
Although his verified amount of net worth is unknown, he must be adding a good chunk of wealth from various sources, like from his partnership with Covergirl, Marc Jacobs, and Laura Mercier.