Joelle Joanie 'JoJo' Siwa is an American dancer, singer, dancer, actress, and social media star. She gained popularity after she appeared in the 5th and 6th seasons of the reality show 'Dance Moms.' 
Jojo is also known as the youngest contestant to participate in the series of 'Abby's Ultimate Dance Competition.' She has also made a guest appearance in Nickelodeon's Not-So-Valentine Special. 
Other than her work, people became highly fascinated by her high side ponytail and glitzy, larger than life bows. Effortlessly, she took social media by storm and sold millions of her Jojo Bows. 
Take a look at this piece to unveil all details on Jojo!
Facts On Jojo Siwa
Jojo Siwa was born on 19th May 2003 in Omaha, Nebraska. 
Mother Jessalynn Siwa (née Lombardi) is a professional dance instructor, and her father, Tom Siwa, is a chiropractor from Nebraska. 
Jojo has an older brother named Jayden Siwa, who is also a vlogger.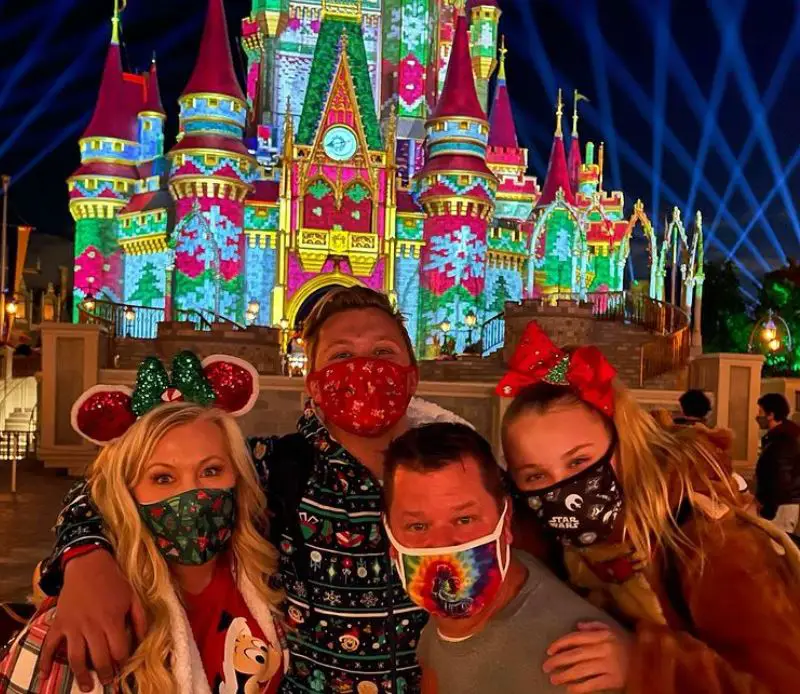 She first started her career on the second season of Abby's Ultimate Dance Competition. 
Later, Jojo appeared in Dance Moms alongside her mother, Jessalynn. She was dynamite off-stage and frequently stirred the drama pot. Her mother received criticism for exploiting Jojo. However, Jojo believed in her mother and spoke on her behalf, 
"She is not a stage mom. A lot of people think that my mom is crazy, and a lot people think that she's like, 'Oh you have to make a YouTube video and you have to perform good.' [She's] literally the most opposite of that. She's like, 'JoJo, turn your computer off and stop working.' Her thing is that she just wants me to be happy."
In 2016, Jojo released 'Boomerang,' which addressed the subject of online bullying. Her video earned more than 900 million views and over 2.5 million likes. 
Furthermore, Jojo's other ventures include Jojo's Bows, sold at Claire's, partnered with the American department store J.C. Penney, and many more. 
Jojo has also appeared in the film Blurt, in season 3 of The Masked Singer. 
According to Celebrity Net Worth, she has an estimated net worth of $14 million. 
In early 2020, she was rumored to be dating Elliot Brown. The news of her relationship was fueled up after she posted a picture with Elliot on her Instagram in March 2020. However, there has never been any confirmation of dating from either side. 
In March 2020, Jojo secretly began dating Mark Bontempo, a TikTok celebrity and a baby brother of social media sensation Madison Nicole Fisher. Mark hinted he was indeed in a relationship with Jojo after sharing a video of them creating the "put a finger down' challenge.