90 Day Fiancé stars Andrew Kenton and Amira Lollysa are officially over and called it quits on season 8 of 90 Day Fiancé. While all viewers were cheering for the seemingly sweet international couple, things turned sour after Amira became detained while trying to meet up with Andrew in Mexico. 
The chaotic couple had their break-up aired on 90 Day Fiancé, but soon after their break-up news. Amira is already rumored to have a new man. Her alleged man is Camel Ventura, who had been in Los Angeles during Amira, and Andrew's break-up news became public.
After Camel came into the picture, people wondered who he is; in this article, we tried to provide everything about Camel. 
Facts On Camel Ventura
Camel Ventura celebrates his birthday on 23rd December every year. However, his birth year is not known; thus, his age remains a mystery. Moreover, he has also not made his family life detail public. 
Hailing from Cebu City, Philippines, he embraces Filipino ethnicity. 
He stands at the height of 5 feet 6 inches (1.67 meters), weighing 65 kgs. More about his attributes, he has his lips pierced and has tattoos on his arm and chest area. 
Talking about his social media involvement, he is available on Instagram, Facebook, and Twitter. Moreover, he also has a YouTube account. 
Interesting: Who Is YouTuber-Turned-Boxer, Jake Paul?
Moving on, Camel is a graphic designer, a music artist, and a DJ. As a music artist, he is a part of Drums band, a clothing company based in LA. 
He has also made his modeling debut and has signed to UpKik Agency. 
Let's get inside his love life. Currently, he caught attention after he was linked with Amira Lollysa. However, whether they are dating in real life or not is still a mystery as Camel and Amira have stayed tight-lipped about their relationship status. 
In 2021, after Amira's break up with her former lover, Camel soon became a hot topic. Camel, who posted several of Amira's photos on his Instagram stories, created more suspicions. They also follow each other on their social media handle. On 2020, Valentine's Day, Camel posted his and Amira's video chatting with each other on his Instagram.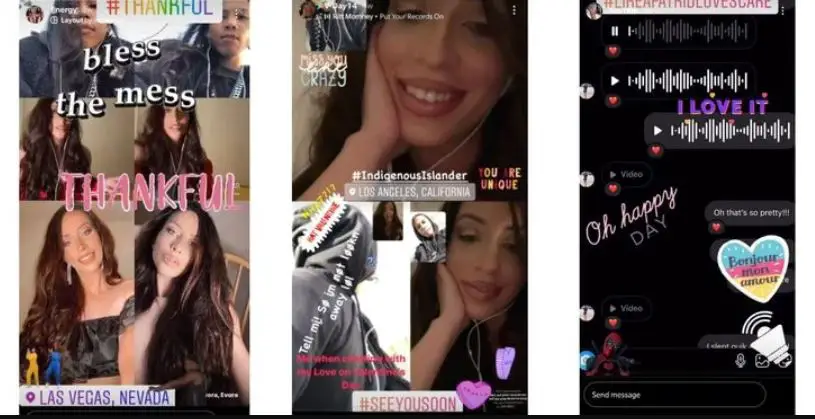 However, unless and until they do clear their relationship rumor, we should keep our lips shut.