TLC's hit show, Seeking Sister Wife, was premiered on 22nd March 2021 on Discovery+. The show mainly focuses on the polygamous relationships where the couples or quaples navigate society with their unconventional families. 
Joneses is one of the new family who we will be keeping up with. Tosha Jones and his wife Sidian Jones seek a new sister wife after his first wife left him. 
Maintaining a polygamous relationship is pretty challenging, while maintaining a monogamous relationship is difficult enough. Through this article, let's shed all the lights on Tosha and Sidian's married life. Also, learn all facts on Tosha.
Tosha Jones Met Sidian While He Was Still Married
Tosha and Sidian are not legally married, but they consider themselves husband and wife. For the last four years, they are together and are raising three kids of 12, 9, and 7 years. Three of them are Tosha's husband's biological children from his previous relationship. 
On the Seeking Sister Wife, Tosha revealed that her eye caught Sidian at work, but he was married. Interestingly, she learned that Sidian and his first wife were looking for a second wife. 
Tosha was not very familiar with the term sister-wife but eventually accepted as the idea appealed to her.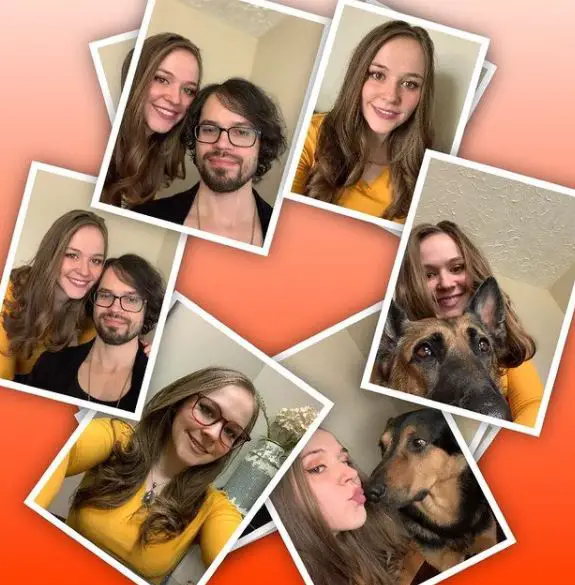 However, after Tosha moved with Sidian and his family, things were going alright at first, then things started to go sour after six months. 
Tosh reluctantly decided to give them space to work on their marriage, but Sidian's marriage fell apart, and his first wife decided to get a divorce. 
Tosha's husband, Sidian, was left alone after his first wife left, and Tosha was also not around him. However, Tosha and Sidian slowly reignited their relationship and decided to get back together. 
After they got back together, the couple had many discussions about whether to pursue monogamy or polygamy. Ultimately, Tosha decided on having a sister wife. Although they know they will have rough times ahead, they are looking for an addition to their family. 
Facts About Tosha Jones
Tosha Jones was born on 13th January 1992 with the maiden name Sletten. 
She is from her hometown Middleton, Idaho; however, nothing is known about her parents. 
For education, Tosha studied Health Professions and Related Clinical Sciences at the College of Western Idaho. 
Her exact height is not known, but she has chestnut-colored hair, brown eyes, and a slim fit bodyweight. 
On her professional side, Tosha is a real estate agent and serves as the product manager at Dreametry, Inc. She is also the CEO of Virtu Management.
Previously, Tosha volunteered at Idaho Food Bank and worked at Amherst Madison | Real Estate Advisors, VR Health Network, Alchemyst, Jim's Berger Den, SDCorp Milwaukee, and Alarmo, Inc. 
As of now, she has made a net worth of $1 million.