Chinese born Singaporean actress Gong Li has played a major role in bringing Chinese films to the West's notability. The beautiful Asian lady first came into the limelight after associating with a Chinese director Zhang Yimou. Often regarded as the greatest actress in China has worked in various films achieving numerous accolades and nominations.
Stay connected with the article unfold all about Gong Li's career and take a brief look into her family life.
Insight Gong Li's Family Life
On 31st December 1965, Gong Li was born to Gong Lize and Liu Ying. Her father was a professor of economics, and her mother was a teacher. 
Gong Li, the youngest of five children, has two elder sisters; Gong Wen and Gong Di, and two elder brothers; Gong Zheng and Gong Gu. Initially, Li's ambition was to become a singer, but she later got fond of dancing and acting.
Educational Background
For education, Gong Li studied at Primary School in Jinan Sanhe Street, and when she was in grade two, she started as a singer at Jinan People's Broadcasting Station. 
Later, during high school, she was a member of the school's literature and art team. For her further education, she attended the Central Academy of Drama in Beijing in 1985; henceforth, graduating in 1989. 
While Gong Li was in Central Academy, she was first discovered by critically acclaimed director Zhang Yimou with whom she worked on various projects later on.
Career Start From Art-House Film
Gong Li first initiated her acting career in 1987 after director Zhang Yimou offered her a lead role in the anti-Japanese War romance Red Sorghum. The movie won the heart of the audience and took home the Golden Bear Prize at the 38th Berlin International Film Festival, the Golden Rooster Awards, and the Hundred Flowers Awards for Best Picture in 1988.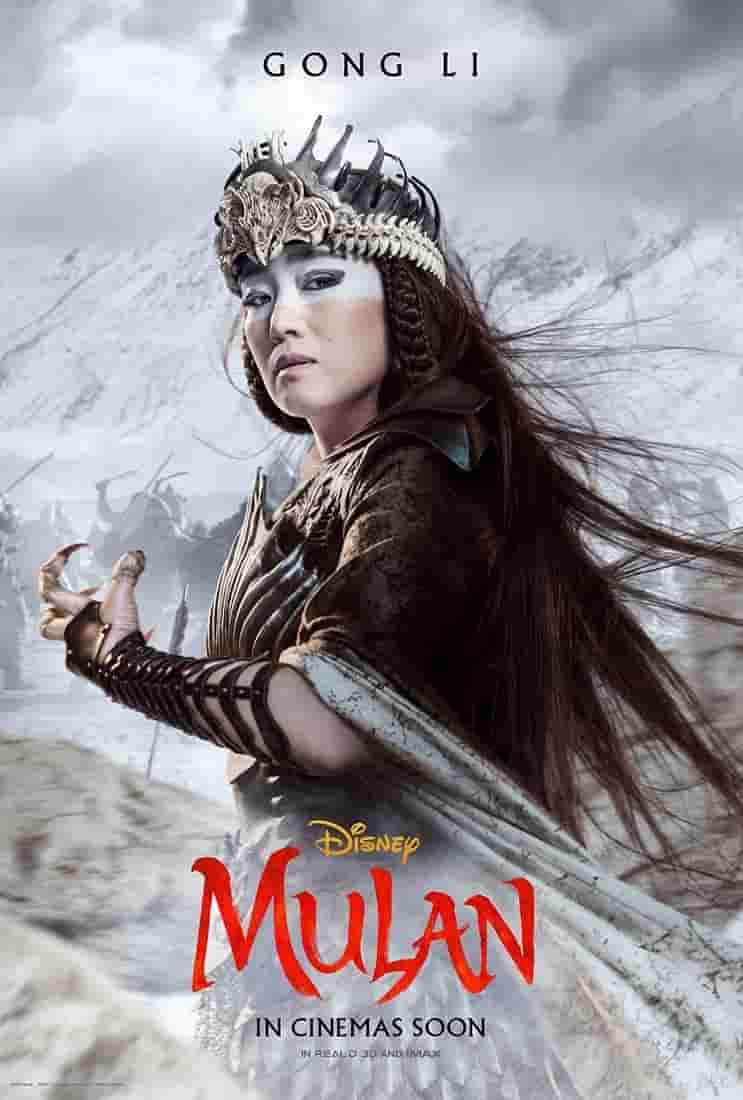 Gong Li's brilliant performance made her stand amongst the crowd, and also her close bond with Zhang received a lot of media attention. 
She further collaborated with Zhang and was a leading cast member in his other critically acclaimed movies like in Ju Dou (1990) and Raise the Red Lantern (1991). 
Eventually, her breakthrough performance appeared in Zhang Yimou's second counterterrorism film, Codename Cougar, in 1989. She soon started giving a phenomenal performance, which was highly appreciated by Chinese-speaking people and an international audience. 
Some of her other projects include Farewell My Concubine (1993), God of Gamblers III: Back to Shanghai (1991), Flirting Scholar (1993), Shanghai Triad, amongst others. 
Gong Li soon entered the international platform gaining fame and spotlight outside the Asian market as well. She appeared as Hatsumomo in 'Memoirs of a Geisha,' Isabella in 'Miami Vice' (2006), and as Lady Murasaki Shikibu Lecter in 'Hannibal Rising' (2007).
After gaining both national and international acclaim, Gong Li reunited with Zhang Yimou and starred in 'Curse of the Golden Flower.'
In 2019, Li was cast as a powerful witch in the live-action adaptation of the 1998 Disney high budget remake titled Mulan.
Career Achievements & Net Worth
Gong Li has been awarded numerous prestigious awards from her acting career. She has received awards like Hundred Flowers Award, Venice Film Festival, Golden Roster Awards, Golden Phoenix Awards, Japanese Movie Critics Awards, and New York Film Critics Circle Award. Gong Li has also been nominated in more than a dozen awards. 
Now, more than a decades later, Asian actress has not only made the right call in becoming an actress but has also made a good chunk of income.
Gong Li was also voted the most beautiful woman in China in 2006.
According to Celebrity Net Worth, Gong Li's current estimated net worth stands at $100 million.
Gong Li's Life Behind The Camera (Married/Divorce)
Gong Li is currently married to the French composer Jean-Michel Jarre. The couple got hitched in the year 2019. Prior to getting married to Jean, she was married to Singaporean tobacco tycoon Ooi Hoe Seong. After her marriage, she moved to Singapore and gave up her Chinese citizen to become a Singaporean citizen. However, on 28 June 2010, the couple got divorced.