Finally, the wait is over!
Gigi Hadid and Zayn Malik have welcomed their first child together. The Baby's father, Zayn, announced the good news on Wednesday night through his Instagram post and wrote. "Our baby girl is here, healthy & beautiful." Alongside the caption, his post was accompanied by a photo of the baby's hand wrapped around Zayn's finger.
Gigi Hadid herself also could not contain her happiness to birth her daughter and shared a photo of her daughter's tiny hand on 24th September 2020 on her Instagram. She wrote, "Our girl joined us earth-side this weekend, and she's already changed our world. So in love."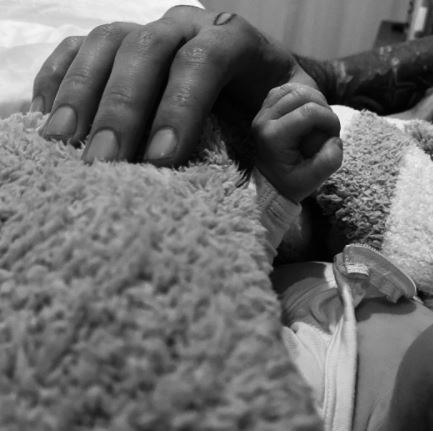 The news of welcoming baby was shared one week after Gigi's father Mohamed Hadid, wrote a handwritten note for his granddaughter on his Instagram account. 
"Hello little grandchild, it is me, my heart as happy as can be. I wish for you the sun & moon, I wish for you a happy time,"

"Know that Grandpa's always near, I'll do anything, anything for you my dear. When I heard you were on the way, I smiled and wiped a tear away. I cried the tear because I knew, my heart would always belong to you."
Back on 26th July 2020, the renowned model Gigi Hadid shared a glimpse into her baby through Instagram Live. Although she did give a first look into her baby bump, the artist didn't choose to share more info on her pregnancy. As per her, the timing to share the information among her fans wasn't of importance given the fact that the COVID-19 pandemic is lurking amongst us. At one point, she said,
"But I'm pregnant through a pandemic. Obviously, my pregnancy is not the most important thing going on in the world. That's the reason that I've felt that it's not really something that I need to share, apart from with my family and friends."
Also, she wanted to experience her state of pregnancy and keep it much personal as possible by writing in her journal. Thankfully, good news for the fans as she revealed being 27 weeks pregnant through an Insta post on 18th September 2020.
On top of that, Gigi (real name is Jelena Noura Hadid) gave an update on her baby bump through four pictures. And by the look of it, she is in a healthy state while carrying her expected one inside.
Interestingly, thrilled by her beautiful posts, other big names in the industry (including her pals Olivia Culpo and Resse Witherspoon) flooded the comment section with wishes.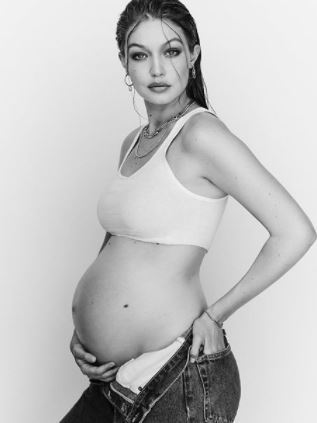 When did Gigi First Reveal Her Pregnancy?
She disclosed the news back in April 2020 during the at-home version interview of the show "The Jimmy Fallon."