Actress Natasha Lyonne is best known for playing the role of a memorable character named Nicky Nichols in the critically acclaimed Netflix series Orange Is The New Black. Her emotionally charged performance became iconic all due to her heart-wrenching backstory that involved drug addiction and emotional neglect from parents.
Since she was the recurring cast member in the show for consecutive seven seasons, the role became the defining part of her acting career. And since then, the artist has appeared in leading roles in several recent projects including Netflix's another series titled Russian Doll while also amassing a significant financial success.
In 2019, the outlet Celebrity Net Worth even listed out her net worth to be around $5 million. But this figure is yet to be confirmed by Natasha like many celebrities when it comes to these absurd estimates. However, that won't stop us from taking a look back at her career through the financial lens.
Career Start From An Early Age
Natasha first ventured into the world of showbiz while only six year old by signing with Ford Modelling Agency. In case, you didn't know, her first modeling gig was in the commercial of toy brand Robotechs commercial and the ad clip is still floating around the internet.
The commercial featuring six-year-old Natasha (Source: youtube.com)
Soon, she got her first acting job in the hit comedy series Pee Wee's Playhouse for the role of Opal.
Likewise, throughout the 90s, she continued acting in several movies such as Dennis The Menace, American Pie, and Scary Movie 2. The latter two projects were among the highlights of her career since these are still considered cult classics.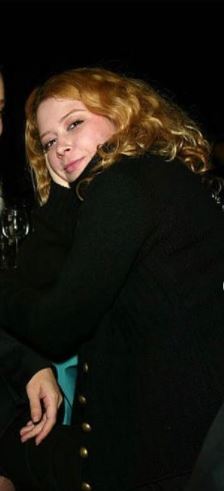 These projects of her were even a financial success as American Pie grossed $235,483,004 internationally whereas Scary Movie 2 amassed $71,308,997 in the domestic market.
Orange Is The New Black & Netflix Deals
When Orange Is The New Black premiered on Netflix, it created an impact on not just the era of streaming content but also on the representation of people with various backgrounds in the USA, be it a person of different sexual orientation or the failure of the prison system.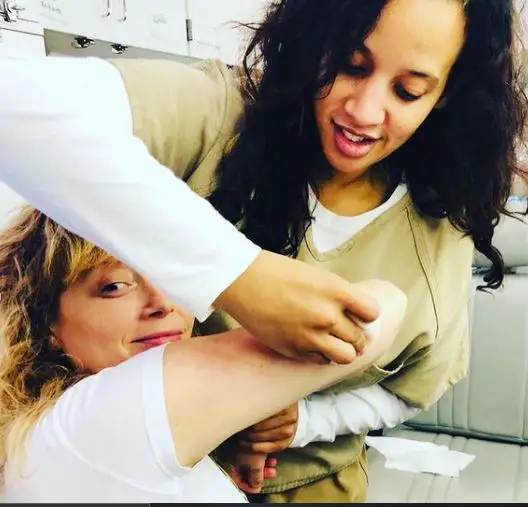 Although the show ended in 2019, the legacy is left on the platform lingers still as she has moved on to collaborate with Netflix on other shows as well.
In 2018, the actress started a collaboration with Amy Pohler and  Leslye Headland on the Groundhog Day-inspired series named "Russian Doll". Apart from writing it, she produced and played the leading role in the show that went on to premiere on Netflix in 2019.
Season 1 trailer of Russian Doll.
Following the success, the streaming giant renewed it for a second season that is slated to premiere by the end of 2021. Apart from these, she is the voice cast of the streaming giant's Emmy nominated show called Big Mouth where she voices two characters named Suzette and Nadia.
Business Venture With Maya Rudolph
Apart from acting, Natasha is the co-founder of Animal Pictures, a media production company along with actress/comedian Maya Rudolph. Interestingly, her friend and business partner was the one who set her up with Fred Armisen (her boyfriend) in 2013.
Natasha's company banner is even developing a series for Amazon titled "Desert People" and "The Hospital".
The New Face Of Coca-Cola Campaign?
The brand value of the cold drink empire Coca-Cola stands at 84 billion in 2020 and continues to spend 4 billion dollars a year in ad campaigns every year. Fortunately, Natasha has become a leading face for the brand's new commercial campaign titled "open".
In this VFX intensive 1 and half minute ad, the actress encourages the world to open up more despite individual views and amid the world crashing down. She makes a short appearance at the end of the clip encouraging the world to stop fighting from becoming obsessed with being right about everything.
While the amount that was paid to Natasha by Coca Cola hasn't yet been disclosed, there is no denying that she was paid handsomely. After all, endorsing a brand this big by a star like her doesn't come cheap.
Also, the Russian Doll star did a paid promotion for French luxury brand Gucci back in 2019.
What Do We Love About Natasha The Most?
Do we even need to answer that? Of course, it's her brown eyes, tough-guy New York accent, and her seraphic countenance! Many of her fans and others have noticed she shares a resemblance with legendary Italian actress Giulietta Masina.
Interestingly, the actress is very much aware of this, and if you head over to her official Instagram account (i.e. @nlyonne) you'll find that she has kept Giulietta's picture as her profile pic. On top of that, Natasha has occasionally posted the late Italian actress's pictures from time to time in her feed which makes it evident that she loves the cinema of Federico Fellini.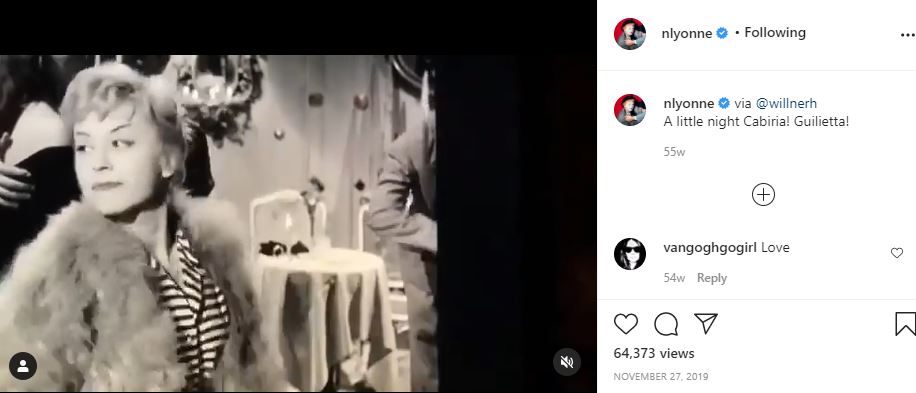 How wonderful would it be if someone decided to cast Natasha if they ever did the remake of Nights Of Cabiria!