Kara Keough has welcomed her third child, a baby boy, with her husband Kyle Bosworth, a week after announcing they were expecting. However, she also revealed that their son arrived days prior, on 31st March 2021. 
The couple previously lost their second child, McCoy, after their baby experienced a compressed umbilical cord and shoulder dystocia. 
Kara took her Instagram on 11th April 2021 and said, 
"The day McCoy was born, I started writing a story. Our story. I don't typically like to spoil the ending, but in this case, the ending is a new beginning. Introducing Decker and McCoy's baby brother: Vaughn Mack Bosworth."

"Measuring at 20.5 inches and weighing 7 pounds 6 ounces of heaven-sent sweetness."

Born on 3.31.21 in Room 11, 6 days before what should have been his big brother's 1st birthday. His name means 'small/little' and 'hope.' It's not lost on us that if we hadn't lost Mack, we'd never know Vaughn. And yet, here he is, unexpected serendipity. A little hope."
Kara and Kyle are also parents to their daughter Decker. Reflecting on loss and renewal, Kara is celebrating both new life and sacrifice. 
Who Is Kara Keough?
Kara was born on 31st December 1988 to The Real Housewives of Orange County star Jeana Keough and retired MLB pitcher Matt Keough. Sadly, on 3rd May 2020, Matt passed away. Kara broke the devastating news on her Instagram. 
She has two singlings Colton Keough and Shane Keough, an American actor and baseball player. 
For education, Kara enrolled at the University of California in Berkeley. Later, she was transferred to the University of California, Los Angeles. She graduated with a BA degree in Interpersonal Communication Studies in 2011.
Following her graduation, she began working as a guest service specialist for "Landmark Event Staffing Services Inc." 
In 2012, she moved to "Adecco Group," where she worked as a marketing specialist. However, she soon left Adecco to work for Naterra International. 
In 2015, Kara moved back to Adecco Group and began working as content marketing manager. 
Soon, she was featured on the Bravo reality series "Real Housewives of Orange County." 
Don't Miss: Who Is Late Hip Hop Icon DMX's Fiancee, Desiree Lindstrom?
Kara has also made her acting debut and starred in Implicated, Outbreak, and Miracle in Lane. 
Moreover, she has not made her net worth public; meanwhile, her brother Shane has an estimated net worth of $1 million per Celebrity Net Worth.
Furthermore, talking about her married life, she and her husband Kyle got hitched in 2014. On the wedding day, Kara wore a Mark Zunino-designed and pink-colored gown.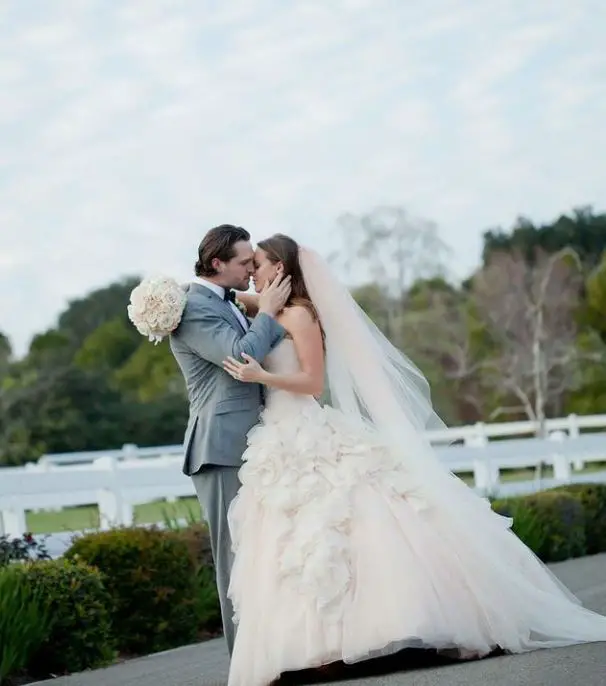 The couple is parents to three children, Decker Kate Bosworth, Vaughn Mack Bosworth, and late McCoy.