Justin Briner is an American voice actor who mostly provides his voice for English dubbed versions of Japanese anime. 
While he has been in the industry for some time now, people are paying more attention to him after his voice-acting of Izuku 'Deku' Midoriya in My Hero Academia. 
His Bio: How Old is Justin Briner? 
Justin Briner was born on August 23, 1991, under the zodiac sign of Virgo. He is from Baltimore, Maryland, United States.
He grew up with his younger sister, Hayley Briner. 
Interesting Read: Chiara Ferragni is a Mom of Two Now! Know More About the Fashion Blogger
For his education, Justin went to the University of North Texas and studied theatre, before setting out to find voice-acting works.
His Career
Justin joined the industry with the anime series, 'Yona of the Dawn' in 2015 when he voiced a character named Teu. It was the same year when he voiced a major character in 'Seraph of the End' playing Mikaela Hyakuya, one of the two teenage orphans, who becomes a vampire. 
Since then, Justin has landed several voice-acting roles in the anime industry. He gave his voice to Elam in 'The Heroic Legend of Arslan.'
He also contributed to 'Heavy Object' when he voiced the main protagonist, Qwenthur Barbotage, alongside voice actor Micah Solusod who voiced Havia.
"...I was very impressed with the quality of the dub. Led by Justin Briner and Micah Solusod as Qwenthur and Havia respectively, I think the two have a lot to do with how instantly likably the characters come across, which helps carry the whole show." - A reviewer from Anime UK News
Other lead characters that Justin Briner has voiced include Maki Katsuragi in 'Stars Align,' Alfonso San Valiante in 'Garo: The Animation, Sho Kusakabe in 'Fire Force', and Kensuke Hanasaki in 'Trickster' among several others. 
Voicing Izuku Midoriya in My Hero Academia
Justin's performance of Izuku Midoriya in 'My Hero Academia' has set a permanent positive remark in his voice-acting career. His character is the main protagonist of the show, who was born without superpowers in a world full of superheroes, but is enrolled in a school for superheroes.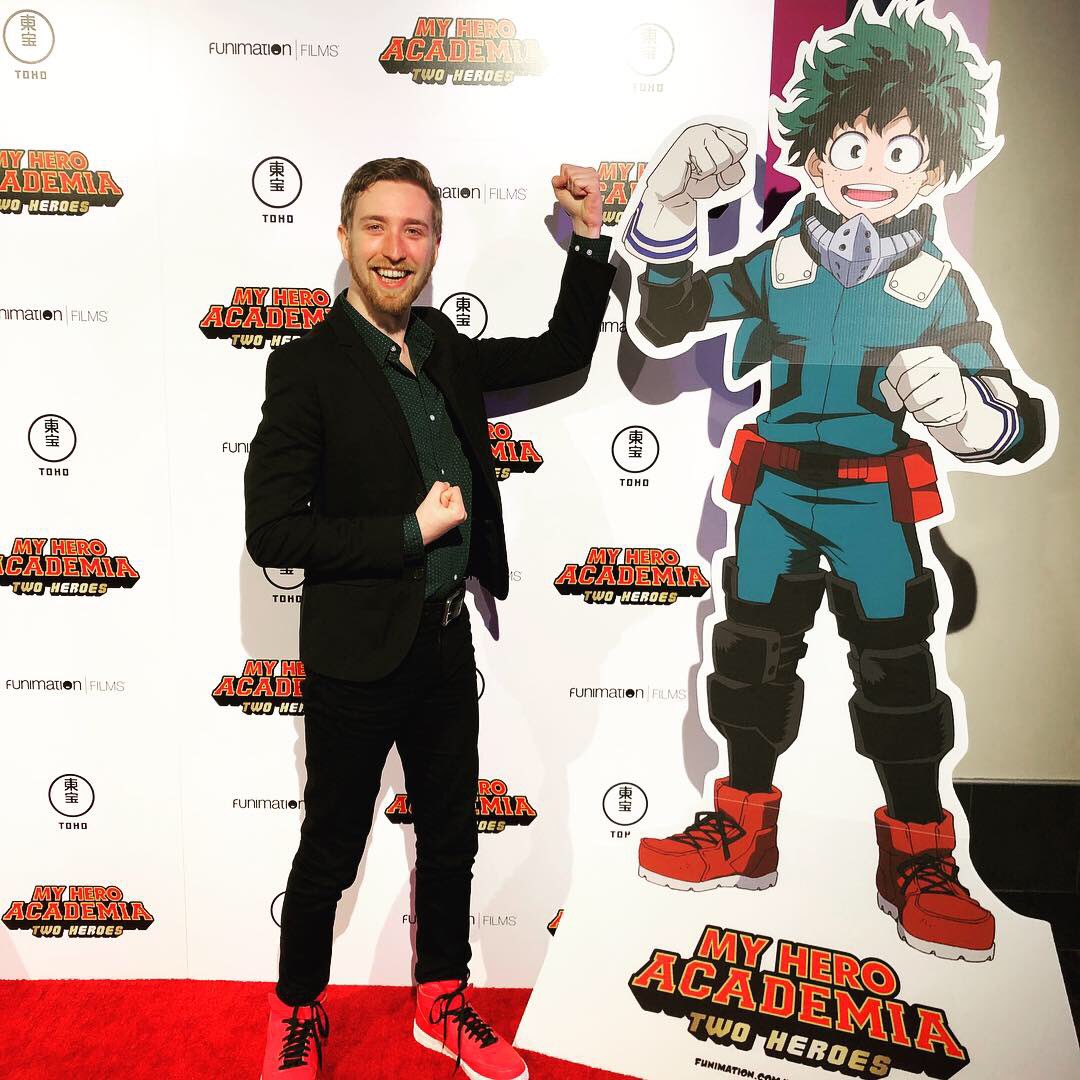 Alex Osborn of IGN stated that Justin's performance of Izuku Midoriya was excellent and standout.
Adding to that, Tom Speelman of Polygon also pointed out that Justin and the Japanese voice actor of Izuku Midoriya nailed the "heroic attitude" of the character.
"As Izuku, Daiki Yamashita and Justin Briner both nail the optimistic nerdiness and heroic attitude (with Briner channeling a little of Morty Smith for good measure)." - Tom Speelman
Video Games
Justin has also contributed his voice to several video games, including 'Dust: An Elysian Tail' as Moska, 'DreadOut' as Yayan, and more. 
Out of all the voices, his part of Ichi in the 2015 video game, 'Cibele,' stands out the most. 'Cibele' is an indie video game revolving around the development of an online relationship. Cibele even won a Nuovo Award at the 2016 Independent Games Festival.