Chiara Ferragni is an entrepreneur, influencer, fashion blogger, and designer known for her works through her blog, 'The Blonde Salad.'
Let's get to know Chiara a bit more through this article.
Chiara Ferragni's Bio, Age
Chiara was born on May 7, 1987, under the zodiac sign of Taurus. She was born to her parents, Marina Di Guardo and Marco Ferragni. Chiara's father is a dentist from the northern city of Cremona and her mother is a well-known Italian writer - her mother has even worked as a deputy director of the Blumarine fashion house.
Also Read: Insight Carrie LaChance Professional & Personal Life
Chiara grew up in Cremona, Italy, with her siblings, Valentina Ferragni and Francesca Ferragni.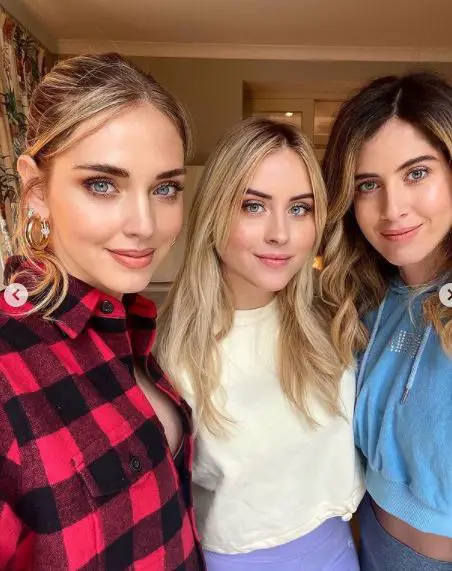 For her education, Chiara attended Bocconi University School of Law. However, she has yet to obtain her university degree.
Happily Ever After with her Husband
Chiara got married to her husband, Federico Lucia, on September 1, 2018. The fashion blogger and the Italian rapper who is better known as Fedez started dating in late 2016. 
It was a year later that Federico proposed to Chiara, during his concert in Verona on May 6, 2017. The events of that day were broadcast live on the Italian radio and TV channel RTL 102.5.
Lewis Tan: Playing Cole Young in 'Mortal Combat' | Here's Everything About The Actor
They waited a year to hold their wedding in Noto, Sicily. For the occasion, Chiara wore two Dior haute couture wedding dresses.
Now, they are loving and doting parents to their two kids, Leone (born on March 19, 2018) and Vittoria (born on March 23, 2021).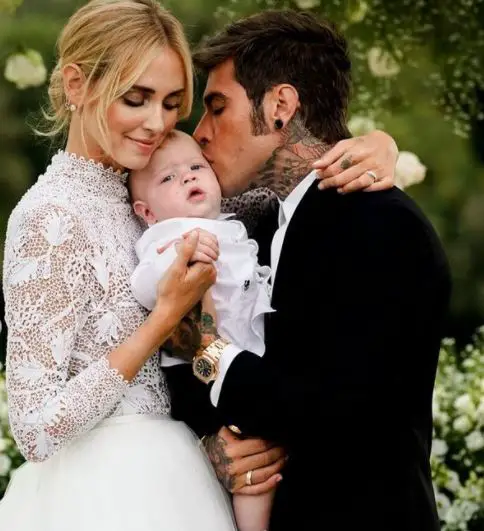 Chiara doesn't shy away from showing her journey of being a mother of two. In fact, her whole Instagram feed is filled with pictures of her little family.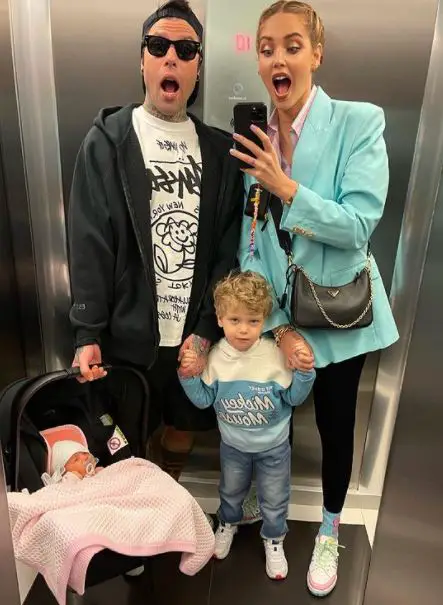 The Blonde Salad: How Much does Chiara Ferragni Earn?
Chiara first started her fashion blog in October 2009 with her former boyfriend, Riccardo Pozzoli. She named the blog 'The Blonde Salad' and it was a super hit. Two years into the journey and New York magazine named her 'one of the biggest breakout street-style stars of the year' in March 2011. 
After that, things were only going better for the influencer, taking the title of 'Blogger of the Moment' in Teen Vogue in December that same year - she was still a law student at Bocconi University at the time. 
Good News: Who is Hannah Gadsby? The Comedian is Now Married!
Four years of work into The Blonde Salad and it was pulling in over one million unique visitors and 12 million views every month. 
Chiara has collaborated with several brands since then while collecting several accolades throughout the fashion industry. 
Today, Chiara is one of the highest-paid fashion influencers, bagging nearly $8 million a year. 
Some Facts You Need To Know About Chiara Ferragni
In January 2015, Chiara's shoe line, 'Chiara Ferragni Collection' was introduced as a case study at Harvard Business School.
The fashion blogger has several tattoos all over different parts of her body, at least 26, according to stealherstyle.net. 
Interesting Read: Native Of Conshohocken, Mitchell Eason Debuted On 'The Circle'
Chiara became the first fashion blogger to appear on any Vogue cover when she was the cover of the Vogue España in April 2015.
Together with her husband, Chiara raised €3 million through a fundraiser in 24 hours to support the San Raffaele hospital in Milan when the COVID-19 pandemic was on a rise in Italy.