'Married To Medicine' is back for season 8!
Toya Bush-Harris has been part of the show since it first aired in 2013. The series follows successful women from the medical field or married to someone from the medical field. 
Dr. Eugene Harris III has been featured several times on 'Married to Medicine' and offered a glimpse inside his life. Ever since he made an appearance, fans have been wondering and trying to learn more about him. 
In this article, we have tried to deliver all the pieces of information you are looking for. 
All Facts On Dr. Eugene Harris III
Dr. Eugene Harris III was born on 12th December 1977 in Washington D.C. He was raised by black American parents Eugene Harris II, an army veteran, and Evelyn Grasty Harris. 
More about his family, he has a brother named Elliot. 
Furthermore, he graduated from Haward University with a degree in Biology. After that, he was enrolled at Emory University School of Medicine, where he earned a Doctor of Medicine degree.
Later, he attended Wayne State University for Emergency Medicine Residency Program for his MD. 
He stands at the height of 5 feet 10 inches (1.77 meters). Moreover, he has brown eyes, rectangular-framed glasses, and a bald head.
Regarding his career, Eugene began his professional life as an Emergency Physician at EHHARRISIIIMDpc and ApolloMD. After that, he started working at Schumacher Group as an Emergency Physician. 
In addition, he was also a founder and CMO of NomadMD LLC. Soon he made a debut as a reality star on Bravo TV's Married to Medicine alongside his wife, Toya Bush-Harris. 
Eugene has also become part of another Bravo TV show, Race in America. 
Now, from his fruitful career, he has made a net worth of $2 million. On the other hand, his wife has an estimated net worth of $4 million per Celebrity Net Worth. 
Eugene and Toya have been married since 20th July 2008. In July 2020, the couple celebrated their 12th wedding anniversary with their two children Avery and Ashton, and family members and friends.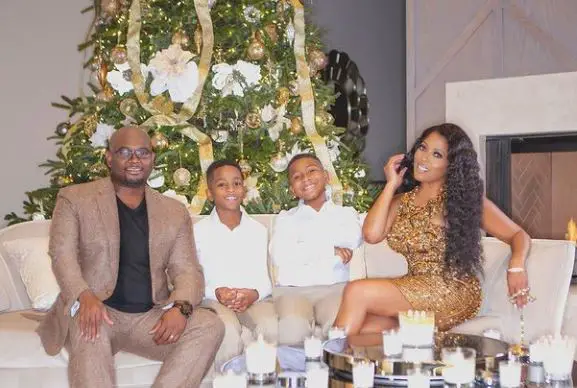 Eugene first met his wife in 2006 in Detroit during a speed dating session. Toya, born in Detroit, Michigan, is an American pharmaceutical rep and reality TV star. She graduated from the University of Phoenix, and upon her graduation, she moved back to her hometown and pursued her career as a Pharmaceutical Representative for several Fortune 500 Pharmaceutical Companies.