Zahn McClarnon is one of the few native American actors who has made a tremendous impact on the film industry. Some of his popular movies include Frontier, Into The West, Braven, for which he received appraisals from critics and audiences.
Zahn has also played a recurring role in the popular TV series Longmire as Officer Mathias. What brought him into the limelight is his role in HBO's Westworld, where he portrayed Akecheta, the Ghost Nation leader.
Although he has the unbroken trend of playing minor roles, Zahn never let down his fans and never fails to leave an awe-striking signature in movies and TV shows he is cast in. 
Moreover, Zahn has not only caught media attention from his acting but has also kept his admirers gush about his relationship. In this article, find all you need to know about the actor!
Facts About Zahn McClarnon
Zahn McClarnon was born on 24th October 1966Zahn Tokiya-Ku McClarnon in Denver, Colorado. 
His father is of Irish and Polish descent, and his mother is a Native American of the Hunkpapa Lakota tribe.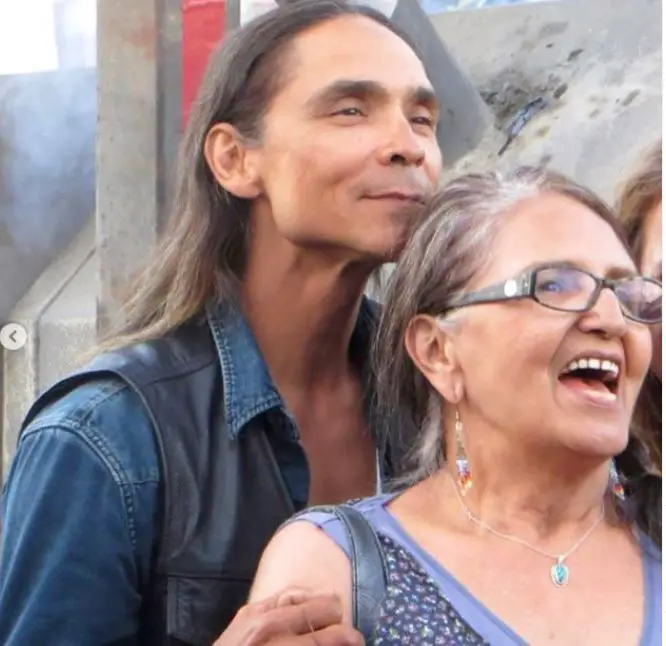 Lakota-Irish descent Zahn has visited and lived in a lot of Indian reservation areas with his maternal grandparents. 
Growing up, Zahn has lived in many places like Nebraska, South Dakota, North Dakota, Minnesota, Wyoming, and Montana.
Moreover, he has a fraternal twin brother who is still not familiar to the public. 
Zahn once shared that he had a rough childhood. Traveling to different places while growing up was a very lonely and jolting experience for him, and due to movement, Zahn never got a chance to make a friend. To overcome his loneliness, he fell into drugs and alcohol. He was addicted on and off for twenty years. However, he went to rehabilitation and came clean. 
Moving on, for his education, Zahn graduated from Omaha Central High School in 1986. 
He started his acting career from the local production of Jesus Christ Superstar at the Chanticleer Theater in Council Bluffs, Iowa. 
Later, he hit it big after he moved to Los Angeles, where he was cast with minor characters.  
Some of his early projects include Baywatch (1992), Cooperstown (1993), In Living Color (1993), Murphy Brown (1993), Renegade (1994), and Thunder in Paradise (1994). 
Zahn's other TV series are Into the West (2005), The Shield (2004-2007), Ringer (2011-2012), Fargo (2015), Longmire (2012-2017), Westworld (2018), and The Son (2017).
Although he has been in the Hollywood industry for a long time, he has kept his exact net worth away from the media.
It's not surprising to learn people's curiosity on finding if Zahn is married, engaged, divorced, or has a child.  Well, Zahn falls under the category of those celebrities who keep their relationship affairs private and well hidden. 
As it stands, his current status is unknown; thus, if he is married or single, it is yet to be confirmed.